Did Kaley Cuoco and Pete Davidson's Movie 'Meet Cute' Influence Her Divorce From Karl Cook?
Unfortunately, Kaley Cuoco and her husband Karl Cook are separating. Many Cuoco fans noticed that the announcement emerged shortly after she wrapped filming Meet Cute with Pete Davidson.
Some wonder how The Big Bang Theory alum filmed her new rom-com during such a heartbreaking experience. Many viewers even pointed out that Meet Cute could have influenced the couple's decision to split.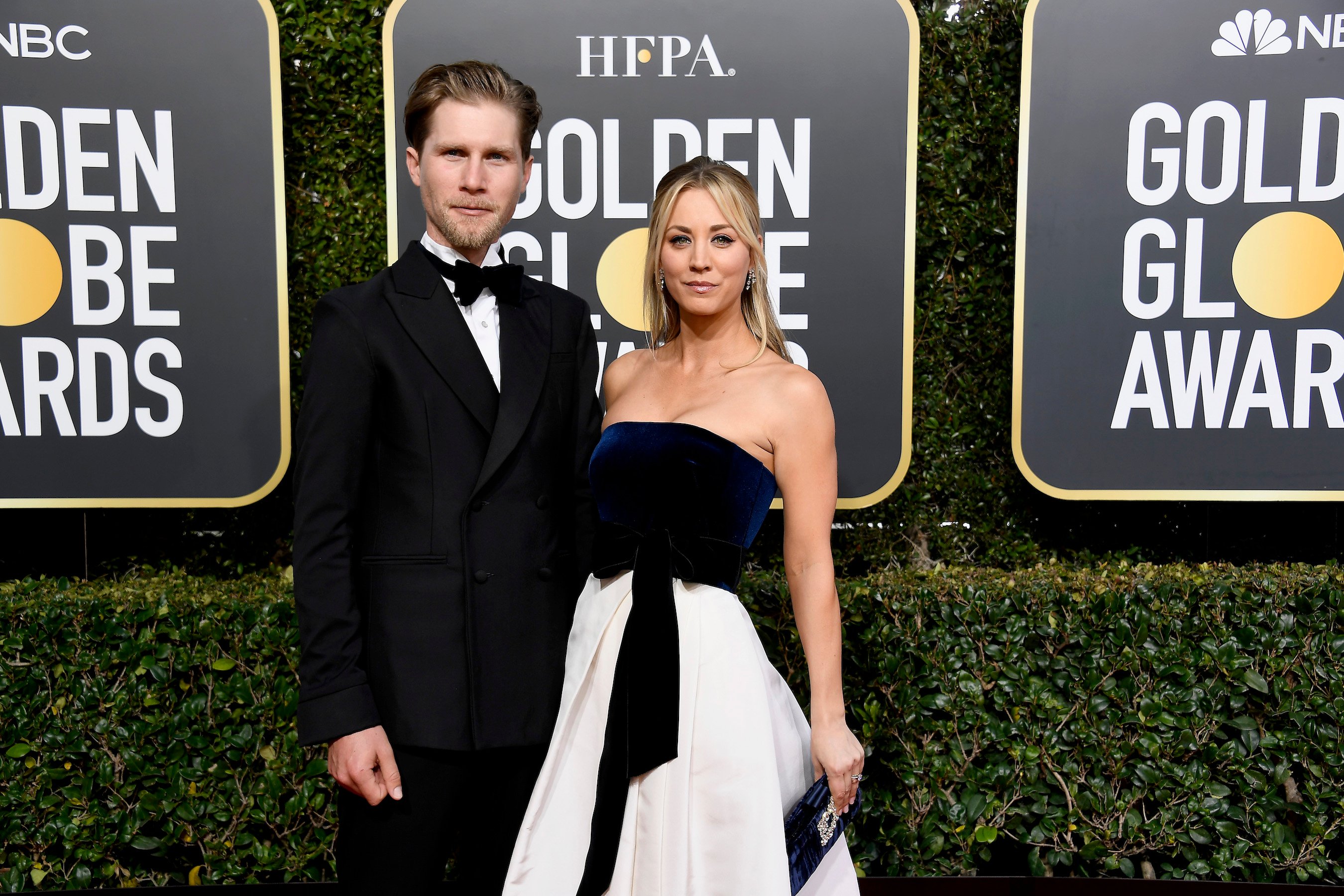 Kaley Cuoco and Pete Davidson's Movie Wrapped in August 2021
Meet Cute will focus on Sheila (Cuoco), who travels back in time to mend Gary's (Davidson) past. The plot takes place in New York City, where fans saw Davidson and Cuoco filming on location.
The Flight Attendant star has proudly shared her experience working on the movie. On Aug. 27, 2021, Cuoco posted a photo on Instagram of her and Davidson in a friendly embrace. The actor wrote, "That's a wrap on 'Meet Cute'!! What an experience! Loved every single human being involved with this special little gem of a film."
Cuoco also touched on the movie's plot, teasing that she would re-do the project "over and over and over again (get it? It's a time travel joke lol)."
Fans think 'Meet Cute' influenced Cuoco and Cook's divorce
Cuoco met Cook in 2016 and married him in 2018. The couple shocked fans when they released their joint statement on Sept. 3, 2021. According to CNN, the pair requested privacy.
"Despite a deep love and respect for one another, we have realized that our current paths have taken us in opposite directions," Cuoco and Cook explained. "We have both shared so much of our journey publicly, so while we would prefer to keep this aspect of our personal life private, we wanted to be forthcoming in our truth together. There is no anger or animosity, quite the contrary."
Amid the news, some of Cuoco's fans speculate whether Meet Cute influenced the split. Many found it odd that the couple announced their divorce only one week after Cuoco completed the production.
Fans recall how happy Cook and Cuoco appeared a few months before their divorce. In June 2021, Cuoco affectionately wrote on Instagram, "Why have you stayed married to me for so long? I'm sincerely impressed. Lol I love you oh so much you have no idea…Happy anniversary!!!!"
Despite what might have happened between the former couple, Meet Cute was probably not their breaking point. Fans haven't considered the idea that the couple could have separated a while ago.
Since the two reportedly signed a prenuptial agreement, they should have a relatively quick divorce settlement.
Kaley Cuoco and Pete Davidson became friends on set
Throughout the summer of 2021, Davidson and Cuoco shared fun outings and on-set jokes over social media. The pals even visited a Six Flags amusement park. Cuoco teased followers how Davidson brought her on a daring slingshot ride, but she later pulled him onto a more family-friendly experience.
Now that Cuoco will divorce Cook, many fans wonder if this was the reason she became close to her co-star. Some guessed that she was spending time with a new friend. However, others challenged the friendship notion because Davidson is also single.
All in all, the co-stars have a positive, supportive friendship. Fans have expressed excitement for the upcoming rom-com. Meet Cute does not have an official release date.