Kaley Cuoco Had the Best Reaction to Her Nude Photo Leak: 'It Was a Team Effort'
When people think of leaked nudes, they imagine photos appearing online. Such scandals have been occurring before the wide use of computers. Former first lady Jackie Kennedy had her nude pictures published in Hustler. 
The internet makes the spread of such adult content occur faster. Hacking and other cyber-attacks are frequent even with advanced security measures. Some devices are vulnerable, and people may not use strong passwords. A couple of exploits led to the infamous celebrity nude leak, but Kaley Cuoco reacted with humor. 
Several celebrities saw their nudes stolen and distributed
In 2014, multiple nude photos of celebrities reportedly were stolen and leaked onto the internet. The images allegedly came from iCloud accounts. Kate Upton and Jennifer Lawrence are a couple of stars who confirmed they got affected. Others denied the authenticity of their pictures. 
It got reported that Apple's cloud storage contained a few vulnerabilities. Hackers were able to exploit the security risks in order to get into certain celebrities' accounts. A convenient aspect of iCloud is that users can access their documents and files from multiple devices. However, someone could get a hold of a logged-in device. 
The Find My Phone feature allowed hackers to have unlimited guesses to figure out someone's password. While it is unknown how they stole the photos, celebrities and many others changed how they protect their digital information. 
One way is to enable two-step verification. It requires users to confirm their identity upon accessing iTunes, App Store, and more from a new device. Apple is making sure users get notified if a person is trying to change their password. Some may have done what Kylie Jenner does and not take or send nude photos to protect themselves. 
Kaley Cuoco was surprised but turned her nudes into a joke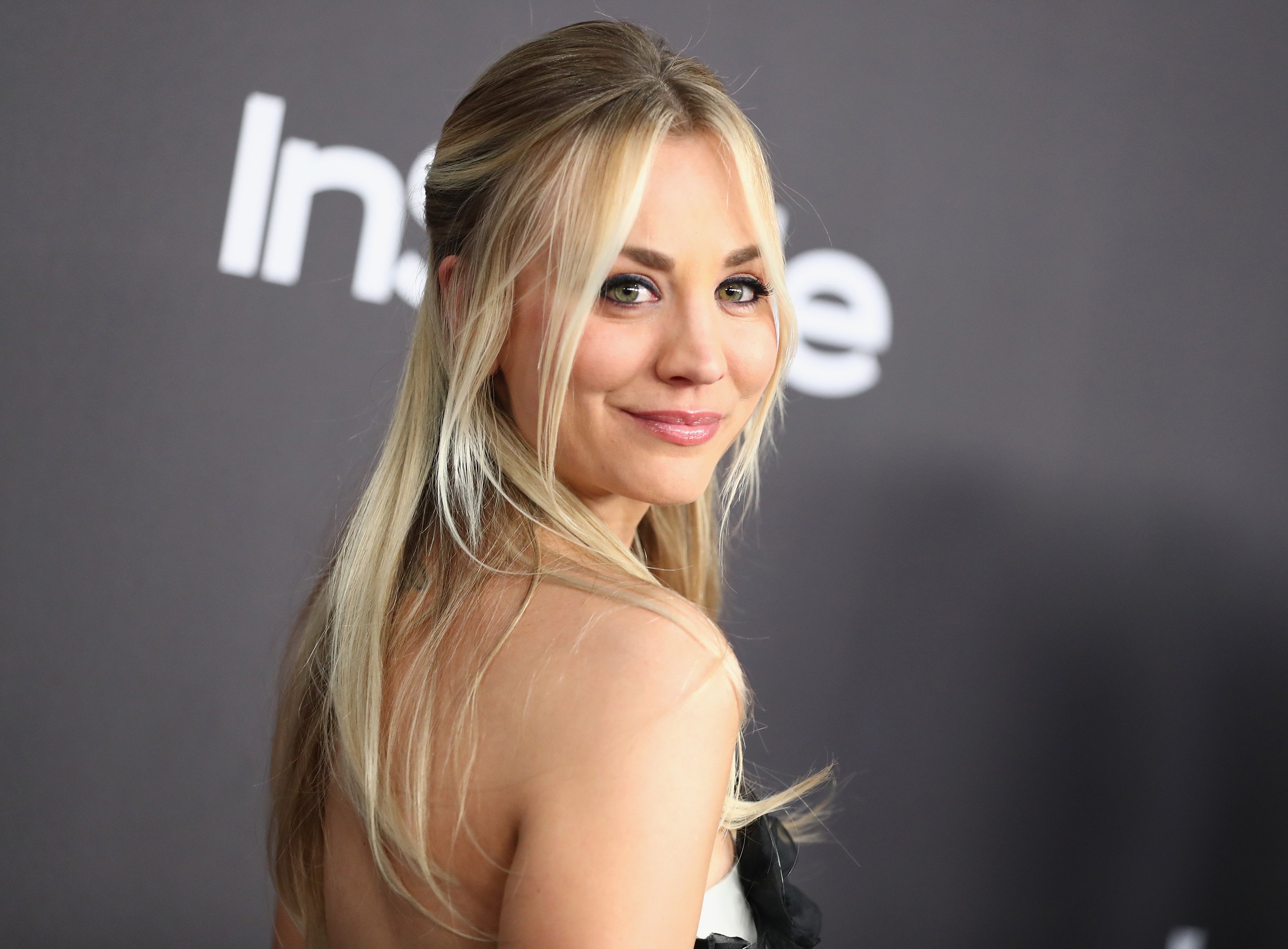 Among the confirmed stars affected by the infamous leak was Cuoco. According to Business Insider, she found it disturbing when upon finding out what happened. Cuoco appeared on Jimmy Kimmel Live and explained she had Google Alerts of herself, which is how the actress discovered the leak. 
When Cuoco realized that some of the nude images were real, she emailed her family to inform them about the situation. Once the star dealt with everything, she tried to turn a bad situation into a humorous one. In a YouTube clip, Cuoco shows how she used non-nude pictures and ran them through the Nudify app. 
"I was shooting a scene on 'Big Bang Theory' and I was with all the guys, and it was the day after this whole nude leak happened. So, I'm sitting there with them, and in between takes they all helped me pick out the picture and what I should nudify so I could, like, get them [the hackers] back," Cuoco explained. Kimmel responded that it was "a team effort." 
Other celebrities have reacted different to leaked nude photos
While Cuoco made light of the situation, others did not. Many stars expressed how they felt violated by the leak. OK! reports that actress Victoria Justice allegedly was one of the victims of the scandal. Although she denied it, Justice pursued legal action while standing in support of the other celebrities. 
Unfortunately, there have been multiple leaks throughout the years. Lucy Hale found out her nudes got distributed across the internet. Initially, she stayed quiet but spoke out in 2017. Some others may have accidentally posted theirs on social media before quickly deleting them. 
Supposedly, Cardi B posted a nude picture on Instagram in 2020. She quickly took it down, but other users took screenshots before the post's deletion. Cardi B responded by posting an audio clip on Twitter. She criticized herself and expressed that she should let it go.