Kaley Cuoco Says Harley Quinn of 'Suicide Squad' Represents Women in a Big Way
It says a lot about where the world is now when Harley Quinn becomes the most popular female superhero/antihero in TV and movies. Some might argue that Wonder Woman still upholds the best traits of women superheroes, something perhaps proven with upcoming Wonder Woman 1984.
With Birds of Prey not doing as well as expected at the box office, one would think Harley Quinn would fall decidedly second to the Amazonian princess.
In truth, Harley Quinn as a character is at the very top in the comic book world. With a popular animated series under the character name on the streaming DC Universe platform, the role of women in the superhero world has changed. The voice of this Harley Quinn (Kaley Cuoco) concurs.
Kaley Cuoco brings something unique to the provocative 'Harley Quinn' series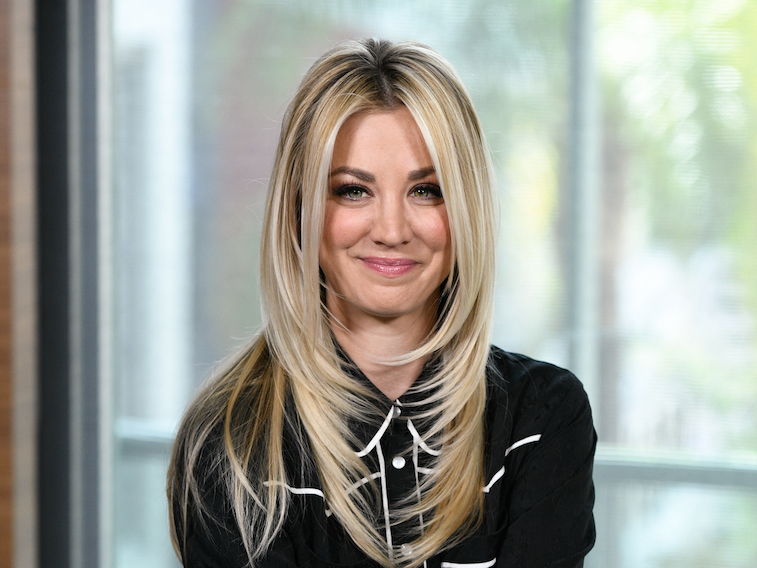 Anyone who watches the animated Harley Quinn on DC Universe for the first time will see just how adult animation has become, including for superheroes. This is one button-pushing series, including the occasional use of profanity and politically incorrect comments from characters like Joker.
The only continuity it carries from Birds of Prey is Quinn dumping Joker in favor of being her own woman. Cuoco says she's given a standalone voice to Quinn without imitating how Margot Robbie played her in the Suicide Squad movies.
What is similar is Harley Quinn becoming the ultimate emblem for independence in women today. It's interesting to note it happened through an antihero character rather than one fighting for the ultimate truth and justice.
Cuoco explained this a little further in a recent interview with Entertainment Weekly. According to her, being an antihero is almost needed by women in the real world to deal with bad relationships.
Is Harley Quinn the perfect role model for women today?
One could say Harley Quinn holding a baseball bat is close to emblematic in where we are as a nation of late. With so many reports coming out about women having to deal with abuse, the overall persona of Harley Quinn likely resonates with most 21st century women.
Cuoco explained this further: "Getting away from a bad relationship and having your friends around you to make you feel powerful and believe in yourself, that's like feminism at its core."
Beyond this, Cuoco also loves how Quinn is able to get away with so much while still being charming. The character truly makes up the perfect antihero where one can't decide whether she's bad or really good. One thing for sure is Harley Quinn often does bad things for what she thinks are ethical reasons.
In other words, she's a new form of vigilante, something likely appealing to many women now who feel frustrated at having to be trapped within a status quo.
Will Kaley Cuoco's version of Harley Quinn become more popular over time?
This animated version of Harley Quinn is starting to take off, with a second season already on the slate. Thanks to Cuoco providing her own vocal take on the character, she says she wants to keep playing the character for as long as possible. Who can blame her with a terrific fellow voice cast of Jason Alexander, Tony Hale, Giancarlo Esposito, Wanda Sykes, and Alan Tudyk?
After 12 years playing Penny on The Big Bang Theory, Cuoco felt freed to be able to do a show like this one is sending a real feminist statement. Also, DC fans are happy the show gets the right spirit of Harley Quinn compared to the live-action version.
As time goes on, Quinn might become the most popular female superhero of her generation, probably just when more people attempt to prove she's really a superhero rather than an antihero.