Kaley Cuoco Still Remembers the Humbling Advice John Ritter Gave Her
Kaley Cuoco recalls the advice John Ritter gave her.
Kaley Cuoco has been acting since she was five years old. But in a recent chat with Elizabeth Olsen, The Big Bang Theory star revealed how legendary actor John Ritter's advice shaped the way she works today.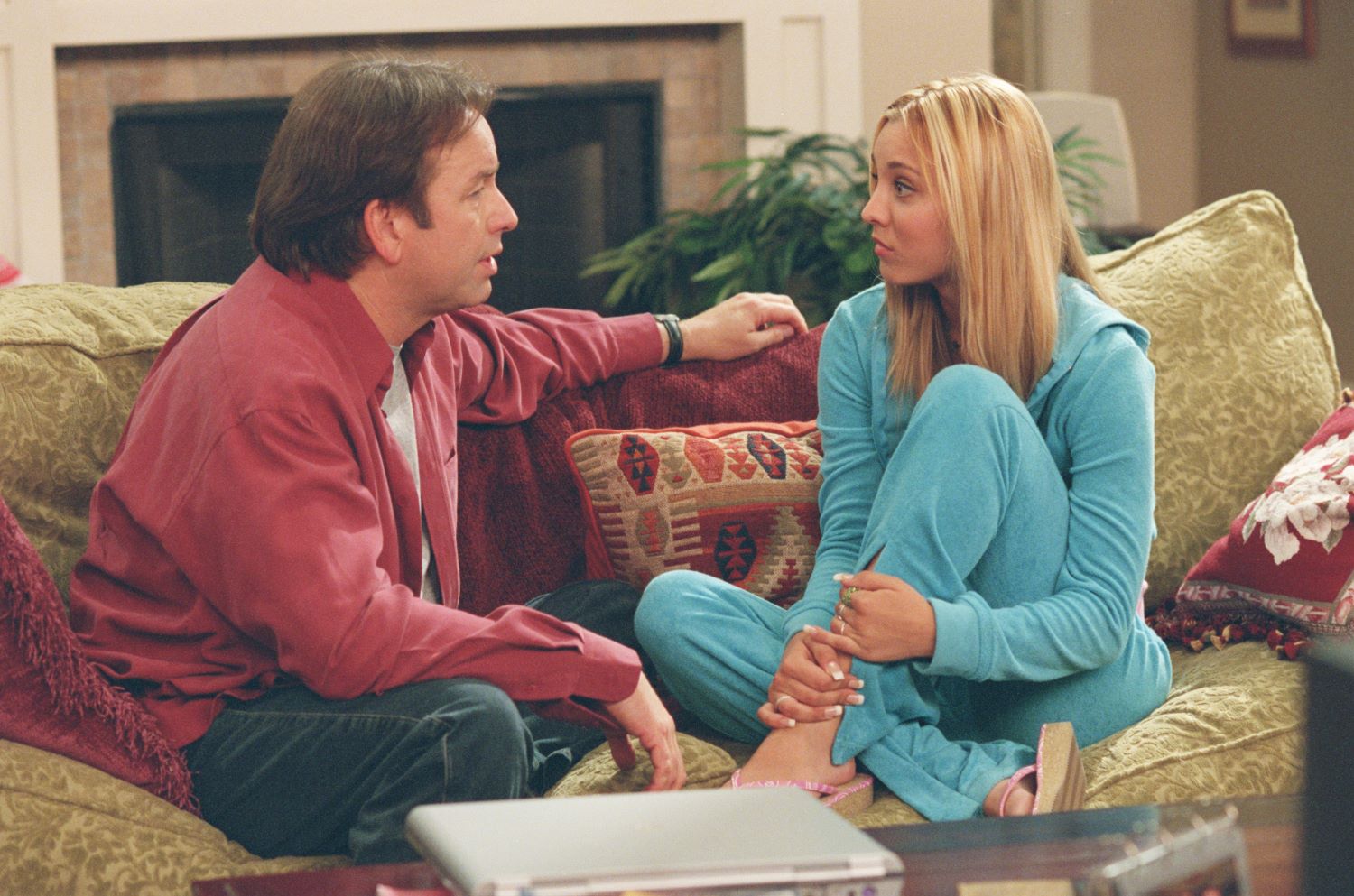 Kaley Cuoco worked with John Ritter on '8 Simple Rules'
Cuoco started her career at a very young age and landed her first significant film role at age 10. She appeared in several films and TV shows over the years, including My So-Called Life, Charmed, and 7th Heaven. 
These days Cuoco is most known for her role as Penny on The Big Bang Theory and as the lead star and producer of The Flight Attendant. But before working on those award-winning projects, she had a recurring spot on the ABC sitcom, 8 Simple Rules, opposite famed Three's Company star, John Ritter. 
In September 2003, Just as production on season 2 began, Ritter was rushed to the hospital due to a sudden heart-related illness he suffered on set and died in the hospital shortly after. The show ran for two more seasons but was canceled after season 3 due to low ratings. 
Kaley Cuoco still uses John Ritter's advice
When Cuoco starred on 8 Simple Rules, she was still a rising star. And Ritter — who was a Primetime Emmy and Golden Globe-winning actor with over three decades of experience under his belt — took the time out to give the teen advice. 
"I remember years ago, my first sitcom, my first show was with John Ritter, who was my entire world, [I] loved him," Cuoco told Olsen during a Variety Actors on Actors interview. "To this day, I still feel like he's standing right there."
"I remember conversations when I was 15 years old where he said, 'You know you have to remember what you're on a set, it's like a tree. Number one's here [at the top], and any way that you act is all trickling down that tree."
She also says John Ritter taught her how to be a good leader
When talking to Emmy Magazine in 2020, Cuoco talked about the short time she worked with RItter and revealed that she still uses his humility as an example. 
"He showed me what it meant to be a leader," she said. "He was so inclusive. Nobody was beneath him. He said hello to everyone and shook everyone's hand — Every single day, it would take extra hours to shoot and get things done because John would be outside talking to fans and signing autographs."
And now, as the producer and lead star of The Flight Attendant, Cuoco said she strives to emulate the same work ethic as Ritter. 
 "I am the example, just like John was the example," Cuoco suggested. "If I'm not ten minutes early, then I feel like I'm late. You need to treat the people around you with respect. Having a wonderful heart is more important than being famous."