Kamala Harris Admits That She Had to Google Her Husband Doug Emhoff
After making history as the first person of color elected to be Vice President of the United States of America and the first woman to hold the position, Kamala Harris has become a household name. Though she previously served as a senator in California, it wasn't until she entered the race to become President that those outside of the state became focused on the smaller details in her life.
More recently, she and her husband have been open about their relationship and have given interviews about their experience heading into the White House soon.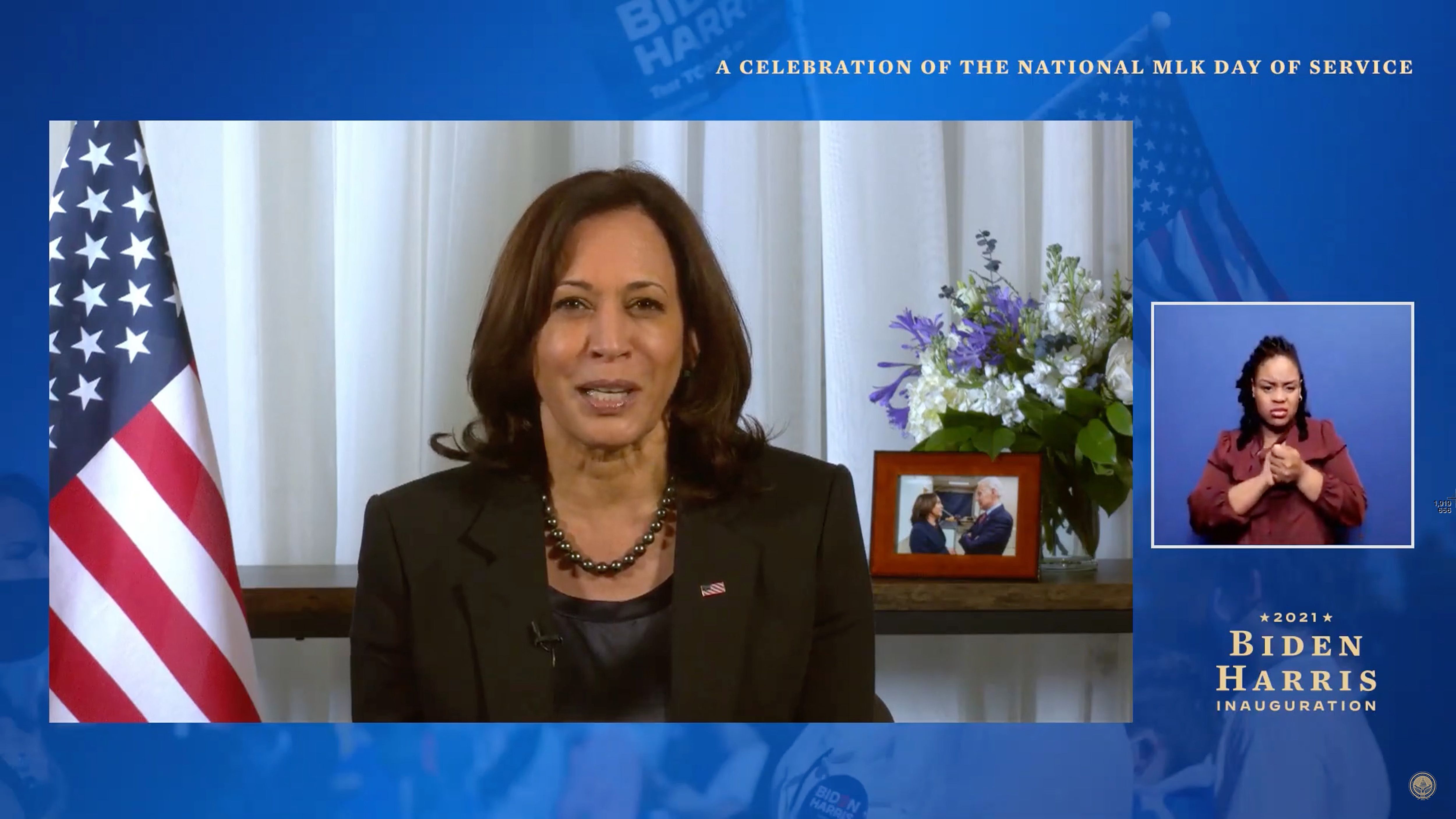 Kamala Harris recently appeared on the cover of Vogue and did a 'CBS Sunday Morning' interview
As previously learned through Hilary Clinton's presidential campaign, the women in politics have to discuss the finer details of their life from the shoes they decide to wear to the designer of the clothing they choose. Harris has been no different as her decision to wear her favorite Converses on the cover of Vogue magazine made waves on social media when it was released. But Harris is not the only one making history, as her husband, lawyer Doug Emhoff, will be the first male to serve as Second Gentleman.
On a recent episode of CBS Sunday Morning, Harris opened up about a little-known fact of how she prepared for their first date. Harris and Emhoff first met on a blind date in 2013 set up by Harris' friend.
RELATED: Kamala Harris' Net Worth and What the Democratic Vice-Presidential Candidate's Name Actually Means
The Vice President-elect recalled the date fondly stating she had a good time on the date and looked forward to the text she received from Emhoff after the date. Harris also mentioned she was a little skeptical of the date, but her friend told her to just show up to the date and enjoy it. When asked if she googled Emhoff before the date, Harris began to laugh and mention she had not been asked the question before and Emhoff himself also did not answer the question.
She stated stated, "So, yes, my best friend set us up on a blind date. And she said, 'Just trust me. Just trust me.' You know, she wanted me to just kind of go into it, and she said, 'Don't Google him.' [But] I did!"
How Doug Emhoff reacted to learning this new information
Emhoff laughed after hearing the new information, and took to social media afterward to post a grid of photos of the moment during the interview with the caption, "When you find out your wife actually *did* Google you before your first blind date."
RELATED: Mindy Kaling Helped Kamala Harris Cook This Indian Dish For the First Time
Emhoff shared a bit of new information during the interview as well, sharing, "I left this ridiculous voicemail, which she has saved and plays back to me on our anniversary every year, I thought I'd never hear from her again." 
Harris will be inaugurated later this week alongside President-elect Joe Biden.