Kameron Westcott's Unbelievable Story About a Chanel Piñata May be the Most Privileged Moment in 'RHOD' History
When it comes to luxury, the Real Housewives of Dallas feel right at home. Whether it's their houses, cars, clothes, or jewelry, none of these women make do with anything but the best.
But even among this privileged lifestyle, occasionally viewers will catch a glimpse of the kind of excess that is surprising even for them.
In a recent episode, Kameron Westcott shared a story of indulgence that was amazing. The tale included a party, a piñata, and Chanel. And even in the world of RHOD, this was an eyebrow-raising event.
Kameron Westcott's net worth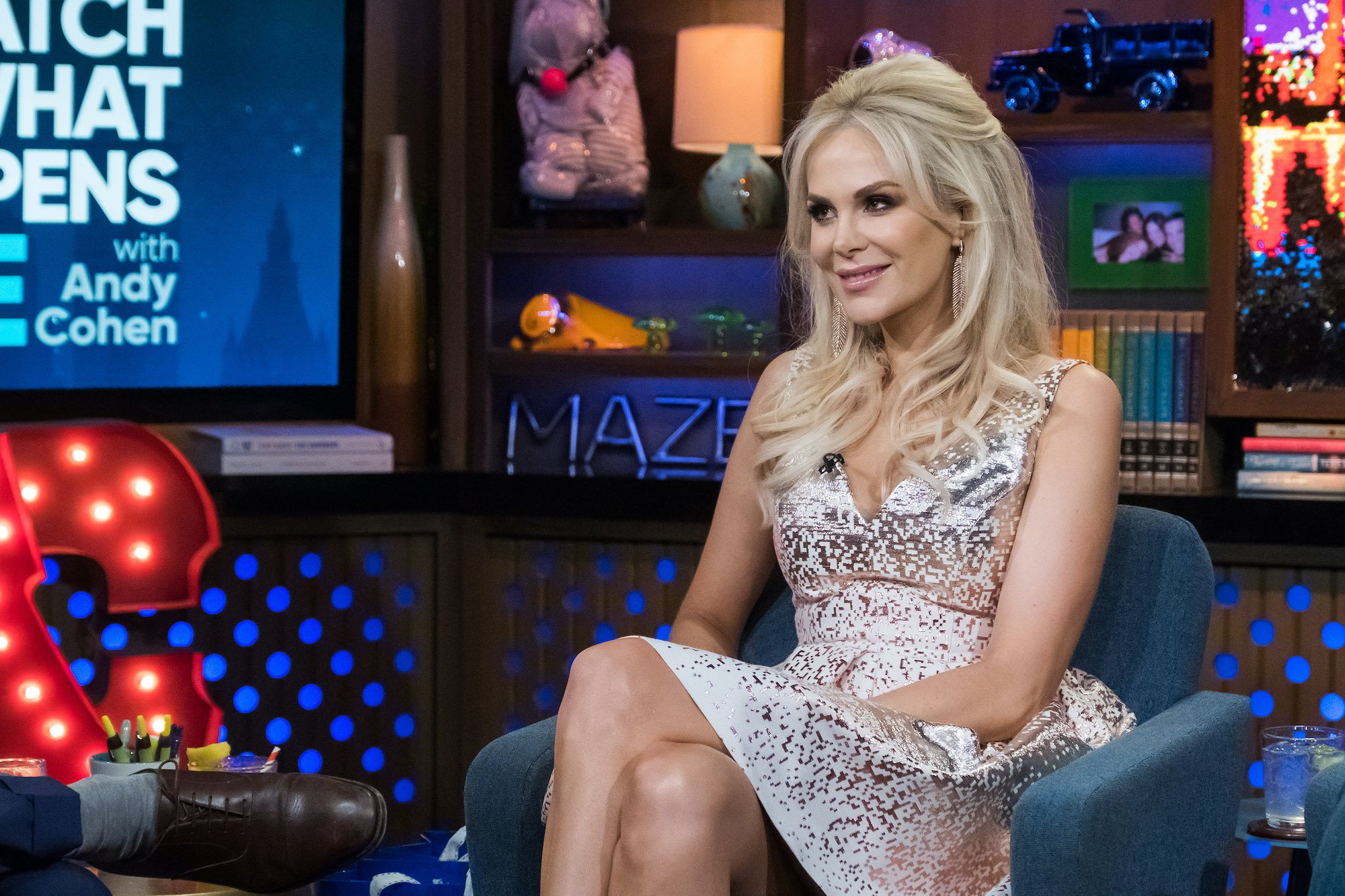 RELATED: 'RHOD' Star Kameron Westcott Opened Up About the Loss Of Her 15-Year-Old Dog
According to Heavy, Westcott has been one of the Dallas cast members since the show's second season. She is known for her love of the color pink and fun. Her husband is Court Westcott, who is a managing partner at Westcott LLC. Although Westcott describes her husband as "Dallas royalty," she's not content with his royal fortune alone.
Westcott has made a splash as an entrepreneur as the owner of SparkleDog Food. She created this line of pink dog food to honor her beloved deceased dog Louis, and the business is thriving. She also once owned a clothing line for dogs, called BabyLou Pooch Couture. The line specialized in high-end clothes for fashionable, jet-setting dogs.
All of this, along with the salary she makes as an RHOD cast member, has helped her build a net worth of roughly $4.5 million. And she clearly lives like it.
She lives a life of luxury
RELATED: 'RHOD' Brandi Redmond Said She 'Won't Be a Victim' to Kam Westcott and Steve Kemble in Now-Edited Caption
Season 5 has highlighted Westcott's impressive lifestyle. She's been working on the purchase of a multimillion-dollar home, and she recently took viewers on a tour of her huge custom closet.
She showed off her vast shoe collection and admitted to having an "obsession with handbags." To illustrate this love, she showed a few of her favorites, including a one-of-a-kind Valentino tote made of hot pink crocodile skin.
This is obviously a woman who spares no expense when it comes to the finer things in life. For example, her dog Fanci has a trainer, who has the pup exercise on a treadmill. But in a recent episode, Westcott shared a story that seemed extravagant even for her.
The most privileged moment yet?
RELATED: 'RHOD' Kameron Westcott 'Doesn't Know' If She'll Return to the Franchise Next Season
In the sixth episode of the current season, the Real Housewives met at Dr. Tiffany Moon's house for a pizza party. Westcott brought along a piñata because one of the women had recently had a birthday. Westcott brought it to help her celebrate, and it reminded her of a story.
"I love piñatas for birthdays," she explained. "I was going to have a piñata for Cary's party, and we forgot. I think a piñata is like a treasure. My girlfriend had a Chanel piñata one time, and her husband put Chanel jewelry in the piñata. Do you know how aggressive we were? We were like, 'Stand aside.'"
Considering that Chanel jewelry can easily cost tens of thousands of dollars, it's no wonder the guests were so excited by the sparkly stuffing. It's hard to imagine how much that piñata must have been worth.
Part of the appeal of the Real Housewives franchise is getting a glimpse into the lives of people who experience the kind of luxury that most can only imagine. Westcott has a knack for taking that concept all the way.