Who is Fan-Favorite 'Catfish' Guest Co-Host, Kamie Crawford?
MTV's 'Catfish' fan-favorite guest co-host Kamie Crawford is more than a beautiful model. Keep reading to find out more about the former pageant queen!
Nev Schulman and Max Joseph were the hosts of Catfish for a complete six seasons until Joseph decided to solely pursue his filmmaking career. Therefore, Schulman enlisted several guest co-hosts to join him every week as he untangles digital love lives. Former Miss Teen USA winner, Kami Crawford, made such an impression on the viewers, that she has guest co-hosted Catfish three times so far. Keep reading to learn more about the former pageant queen!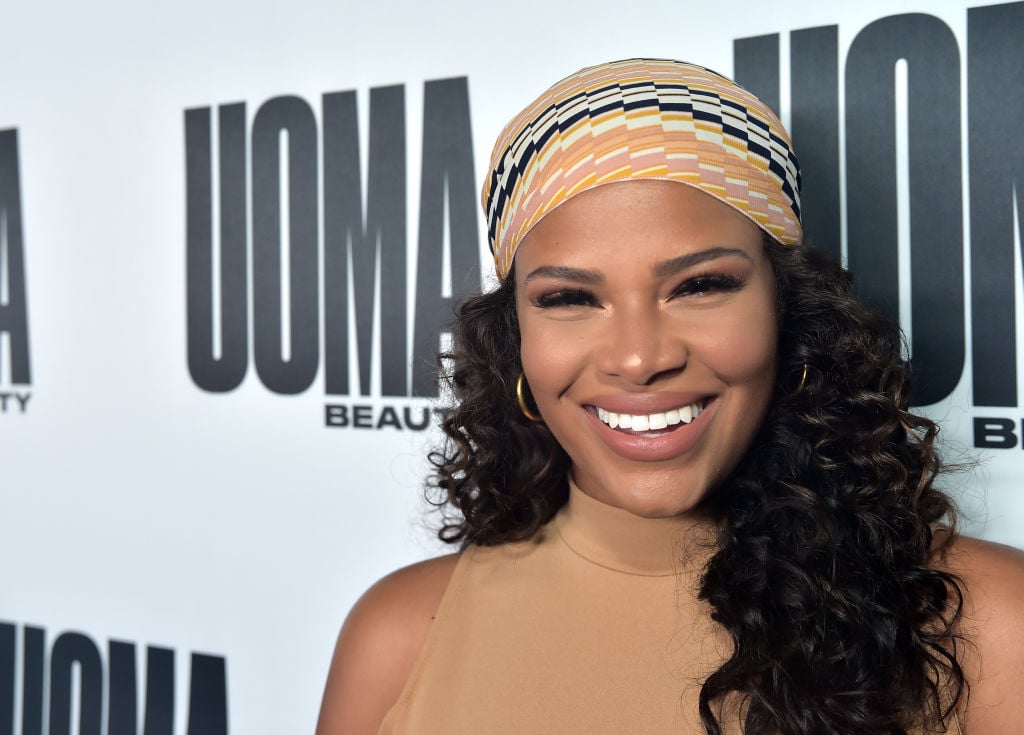 Kamie Crawford's background
Kameran Crawford, born October 25, 1992, in Potomac Maryland, is the oldest of five girls. Coming from a very diverse background, Crawford is fluent in English, Spanish, and Patois. From a young age, she always enjoyed modeling, make-up, and technology. Crawford also designs websites in her free time. In 2010, she graduated from high school where she was the captain of the varsity cheerleading team.
In September 2010, she began taking classes at the New York Film Academy. She eventually graduated in 2015 from Fordham University with a Bachelor of Arts in Communication and Media Studies. Crawford also received a double concentration in Digital Media and Television Broadcasting. After graduation, she pursued a career in television and hosting. Crawford was accepted into a medical program at Georgetown University, however she did not attend because she won Miss Teen USA in July 2010.
Kamie Crawford pageant experience
Crawford entered the 2010 Miss Maryland Teen USA pageant because her friend, who participated two years before her, encouraged her to compete. She ended up winning her first pageant, and received the Most Photogenic Award, and then went on to represent the state for Miss Teen USA 2010. In July 2010, she also won the pageant, being the first from Maryland to take home the crown. Six years later, Crawford tweeted that people warned her the pageant owner, and now President Donald Trump, "doesn't like black people" but she was okay because she's "the type of black he liked."
Kamie Crawford entertainment and 'Catfish' career
After winning the title, she started a YouTube channel and did tutorials on her favorite makeup looks. In 2013, she signed with JAG Models and is considered a "plus-sized" model. Crawford also launched her lifestyle brand, NOX, which she initially started in college at 21-years-old. Currently, Crawford pitches, produces, and guest hosts segments on Pix 11 News and ABC News 8's CT Style. She also hosted People Magazine's People Style Tracks and recently created and starred in her docuseries, BET's F in Fabulous. 
The self-proclaimed "Catfish enthusiast" is a fan-favorite because of her no-nonsense approach and sense of humor. She told Catfish host Nev Schulman that she can relate to the people on the show because "social media is a Catfish. Everybody wants to fit this mold of what they think someone will like." Crawford also loves getting to know people and giving advice, so she wanted to guest co-host the show.
Her first episode was Season 7 Episode 20 and included Rachel and her decade-long MySpace lover, Vance. She came back for Episode 29 with Mathan and Leah, where for the first time, the team was unable to locate their "Catfish." Schulman then invited Crawford back for Episode 33, where they both lost their patience with two Haiwaain friends.