Kandi Burruss Clarifies Past Drama With Boyz II Men: 'I Did Not Imagine It'
Kandi Burruss recently went viral for a reason unrelated to The Real Housewives of Atlanta or Verzuz.
The singer/mogul recalled behind-the-scenes friction with some members of Boys II Men that happened way back in the day, and her story caught Wanya Morris' attention. After he responded, she expounded on the experience on her YouTube channel.
Wanya Morris of Boys II Men shaded Kandi Burruss
After Kandi Burruss did an interview with the legendary Eddie Levert, a clip of her recounting a Boys II Men tale made its rounds on social media. In it, she described her worst experience working with another artist, and she cited Boys II Men as a sore point.
Without going into detail, she said she'd never been disrespected in that manner before, and it caught her off guard since she was cool with some of them. Burruss added that they fell out after working together. She said no love was lost and it happened eons ago.
Wanya Morris heard about Burruss' comments and denied her claims. He stated Burruss and She'kspere hit the studio with Boys II Men to write "Good Guy," and a dispute arose with Burruss about how to split publishing. Morris told his version of events and then shadily questioned whether Burruss has worked in the music industry since TLC and Boys II Men.
Kandi Burruss stands on her Boys II Men story: 'It was disrespectful AF'
Burruss took to her YouTube channel to detail the experience with Boys II Men and stands on her position. It all went down in the year 2000, and she remembers it well.
She said when she casually broached the splits topic, they'd been laughing and having a good time. She wanted to ensure the split would be fair, especially since Nate Morris wasn't present for the process. They seemingly worked it out, but after Boys II Men left the studio, they called her manager and complained about her.
She claims she overhead them say, "I can't believe she even fixed her mouth to even ask us about some splits" during that phone conversation. According to Burruss , they also said she should be grateful to be working with them.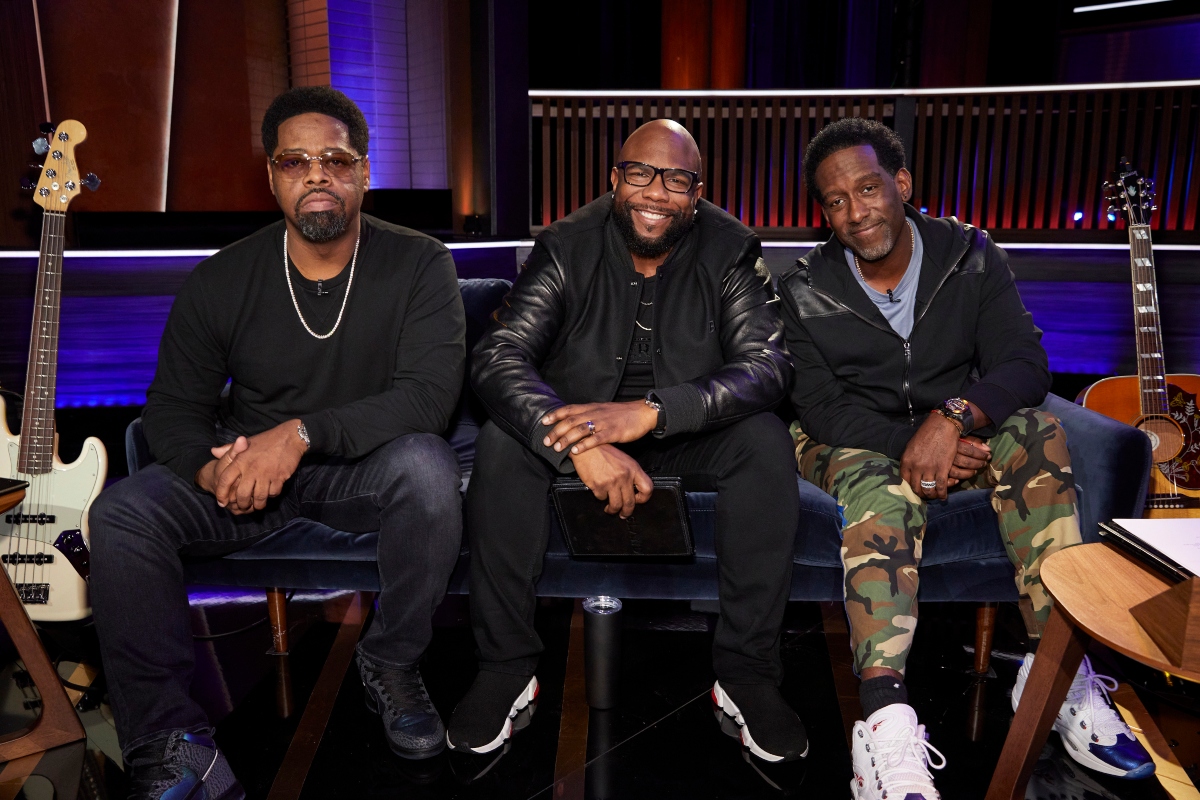 The next day, the group arrived at the studio and Burruss said she opened the door for them, and they didn't speak to her. To top it off, she said they requested to only speak with her manager and She'kspere privately about the songs' business aspects. Essentially, they iced her out, and she felt it was sexist and disrespectful.
Burruss directed a message to Wanya and stated maybe he doesn't remember how he treated her, but it remains her worst experience. "I didn't imagine it," she said. "It definitely happened. It was disrespectful as f*ck." She emphasized that in the songwriting business, such discussions are the norm.
She reiterated that she holds no grudges and one group member — Mike McCrary — even apologized for his group mates' behavior immediately afterward. Burruss said she's seen the group since then and she doesn't have any beef.