Kandi Burruss' Ex Speaks on Estranged Relationship With Their Daughter and Justifies Not Paying Child Support
Kandi Burruss is a mother of four. Her eldest daughter, Riley, is from a previous relationship. Riley has not had the best relationship with her father.
If it's one thing we know about Kandi Burruss, she's about her business and is quite savvy at it. Outside of juggling music and several businesses, The Real Housewives of Atlanta star is a married mother of four. The father of her eldest daughter is music executive Russell "Block" Spencer. The singer and songwriter claims he's been an absentee father and sued him for backed child support. In a recent interview, Block justified why he didn't pay the court ordered support and spoke about his relationship with their daughter.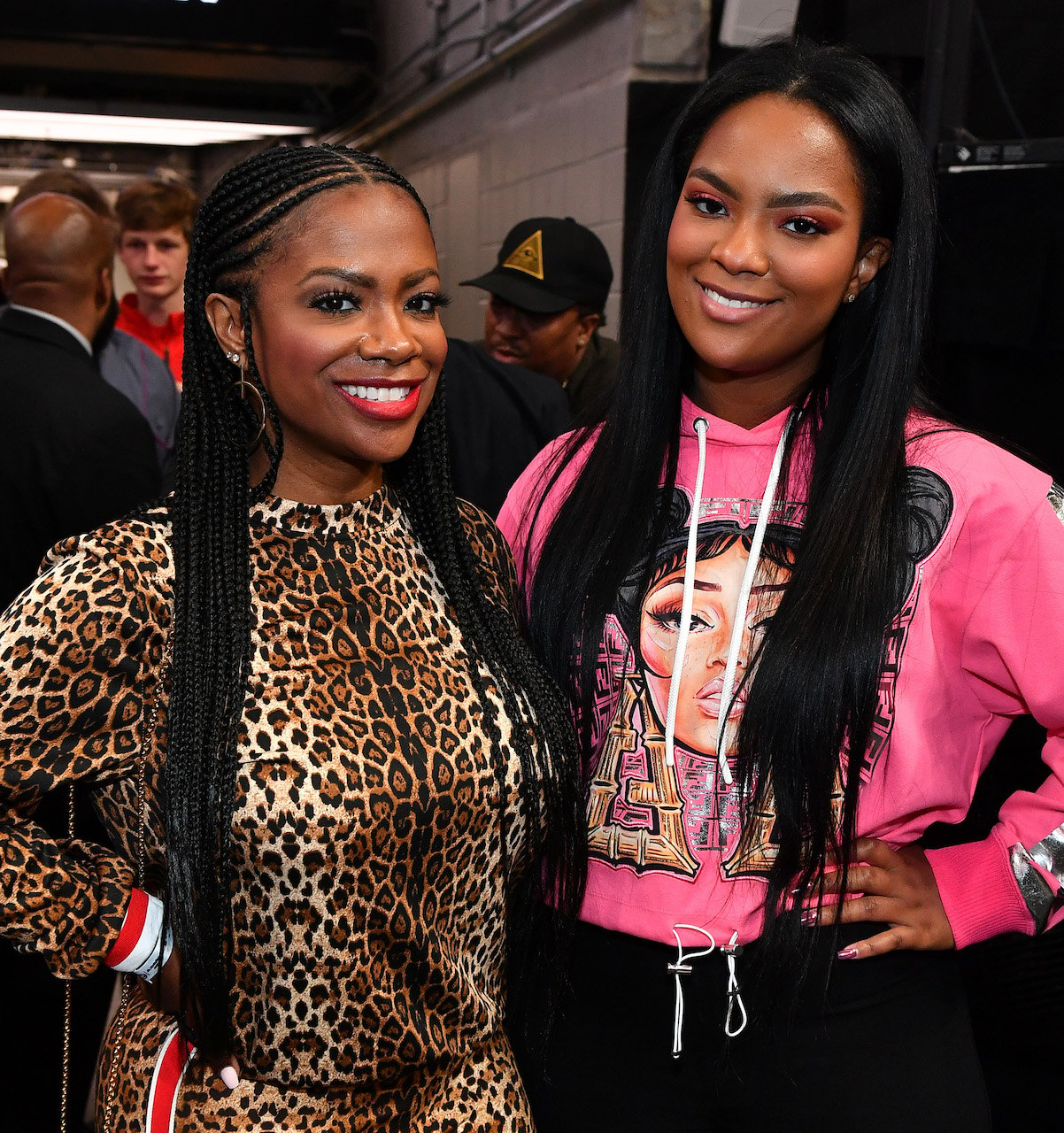 Kandi Burruss sues for backed child support and speaks about daughter's lack of relationship with Block
Burruss sued Block for backed child support in 2021, claiming he owed $92,000. During the Season 13 reunion of RHOA, she provided an update on the case. "They basically say he got to pay his back child support, so they're giving him some time to give a lump sum now, and then he has to start paying the monthly back," she said.
But fans were critical of Burruss' decision to even hunt Block down for the funds considering her wealth. Burruss said the money was owed to their daughter. "Riley wanted it. She said that's her money, and it was owed to her. It's not like I was going to get new money or something," she explained. 
Both Burruss and Riley have been open about their lack of communication with Block throughout the show, with both alleging he's made little effort to be involved in Riley's life. In one scene in Season 13 as Riley was preparing to begin her freshman year at NYU, Riley explained why she wanted the backed child support.
"OK, well, I feel like my father never really did anything. It's time for him to at least provide something when I'm going away to college," she said in the episode. She later spoke with Bravo Insider about her non-existent relationship with Block. "There's really not a situation. Of course, my mom has spoken about how we're going through with the child support and figuring that out," she said. "But I personally have not spoken to him in a very long time. So there's really no situation."
The music executive says he shouldn't have been put on child support because Kandi Burruss made more money than him
According to Block, he hasn't been as absent as Burruss and Riley allege. In a recent interview with Vlad TV, Block claims he and Riley had a good relationship until she was 11-years-old. He says Riley and Kandi became jealous because out of his 7 children, Riley was the only one who never lived with him and it caused resentment.
"Riley was never in that situation because her mom put me on child support. Now how you put me on child support and you got more money than me, their mom, and you put me on child support?" he asked. When the interviewer told him it didn't matter what Burruss earned and he has a financial responsibility to Riley as well, Block offered up another explanation.
"I raised kids that wasn't mine, and she knew this. That was one of her attractions to me. I raised kids that wasn't mine. Why wouldn't I raise mine? Now, when she started putting my business in the street, now it's a [problem]," he said." Block also said that he's caught up on the backed child support.
Block explains why he and Kandi Burruss didn't work
Outside of the child support issue, Block says Burruss was bitter that their relationship didn't work out. According to him, he was in an on-again-off-again relationship with his wife when he met Burruss and that Burruss was his "side chick." When she became pregnant, he alleges she wanted him to leave his wife for her.
Burruss has denied such and claims she wasn't aware that he was in a relationship. She also claims his wife didn't want to accept Riley.