Kandi Burruss Gives Update on Mama Joyce's Relationship With Her Husband, Todd Tucker
Real Housewives of Atlanta fans are no stranger to Kandi Burruss' husband Todd Tucker's sometimes complex relationship with Burruss' mother. The two have had much estrangement over the years due to Joyce's disproval of her son-in-law. After agreeing to respect one another, Burruss says things are in a much better place.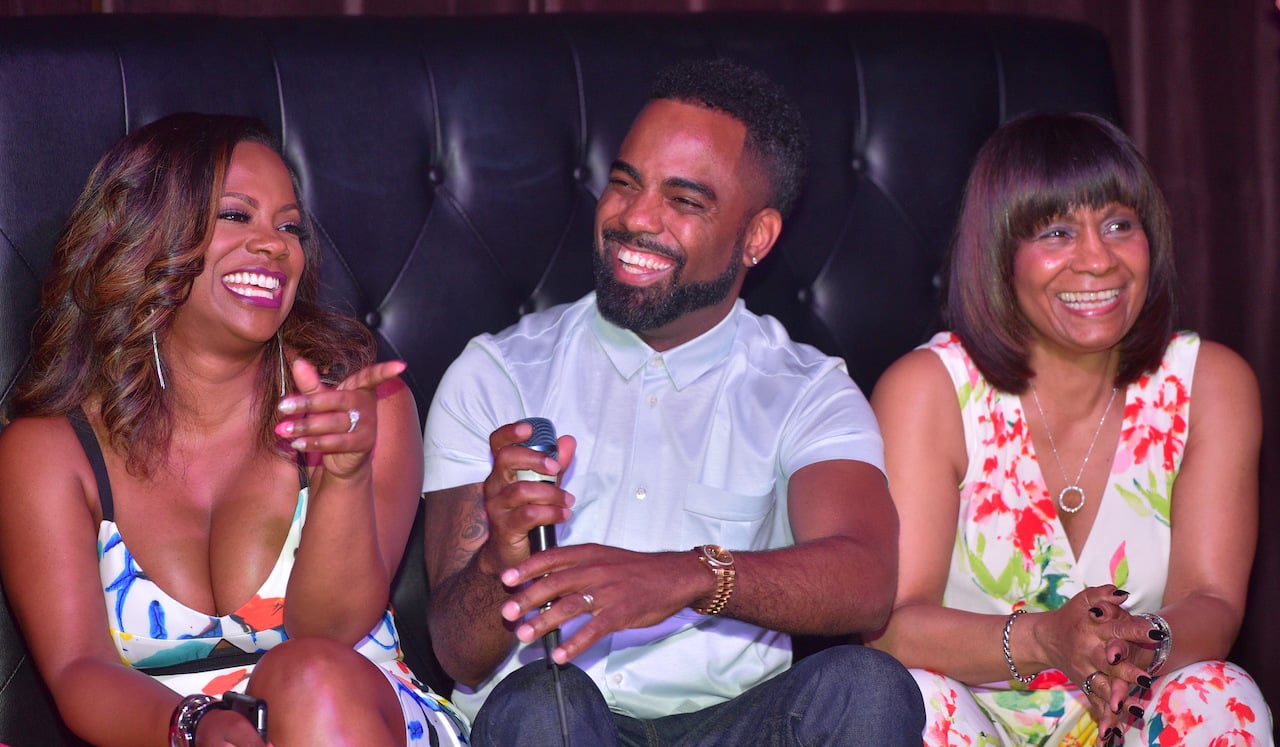 Mama Joyce and Todd Tucker have a long and contentious history
Burrus's fans are familiar with her long road to having a cordial relationship with Tucker. Mama Joyce's overprotectiveness of Burruss has often involved her meddling in Burruss' romantic relationships. While Burruss says her mom was initially fond of Tucker, things took a turn when they became engaged.
Mama Joyce accused Tucker of being an opportunist. She also alleged that Tucker and Burruss's friend Carmon had an affair, which both Carmon and Tucker deny. Things became so intense that Burruss considered eloping out of fear that her mother would object at their wedding, and Tucker even threatened to end their relationship if Burruss didn't set boundaries between her and her mother.
Despite Mama Joyce's opposition, Burruss and Tucker tied the knot in 2014. Mama Joyce was reluctant to participate in the wedding. Burruss attempted to mend try to help her new husband and mother mend fences in the Bravo spin-off series special, Kandi's Ski Trip. The relationship improved after the birth of Tucker and Burruss's son, Ace.  
Kandi Burruss says Mama Joyce and Todd Tucker have made amends for the hundredth time
Burruss is currently promoting her new RHOA spinoff, Kandi and the Gang. Of course, the Xscape member provided an update on her mother and husband's relationship. "It's gotten much better in the last couple of weeks," she told Insider. The update came after she says Tucker and her mother got into a disagreement.
"They had gotten back to being a little weird with each other, but recently they made up again for the hundredth time. So hopefully, we'll keep them on the right track," Burruss added. At this point, Tucker and Mama Joyce have grown accustomed to one another's communication styles.
Burruss says the key to keeping things on the right path between her two loved ones is respectful communication. "We are never disrespectful to each other — even when we're angry, it's only so far the conversation is going to go," she continued. "So, I think we know how to give each other that moment to cool down and then come back to it and try to compromise."
She recently criticized the way Todd Tucker runs their family restaurant 
Tucker and Burruss own a popular Atlanta eatery, OLG (Old Lady Gang), which is inspired by Burruss' family recipes. In their new spinoff, Mama Joyce has been critical of Tucker's management skills. Mama Joyce feels that Tucker is more of a dictator than a team player, and doesn't fully grasp the ins and out of the business.
She challenged her son-in-law to work in the kitchen to create better processes and procedures. Initially, Tucker was reluctant, claiming that's what they hire kitchen management for. But after more nagging, he gave in. 
In the end, Tucker agreed that he should be a bit more understanding and less critical of the staff as it takes hard work to effectively run a kitchen. Mama Joyce also appeared pleased that Tucker began to view things differently.