Kandi Burruss Isn't the Only One to Complain About Boyz II Men, Producer Dallas Austin Called Them 'A-Holes'
Kandi Burruss isn't backing down from her claim that Boyz II Men are the most difficult artists she ever worked with. The RHOA star says the group members were disrespectful and sexist. While Wanya Morris disagrees, an old interview clip featuring Dallas Austin corroborates Burruss' experience.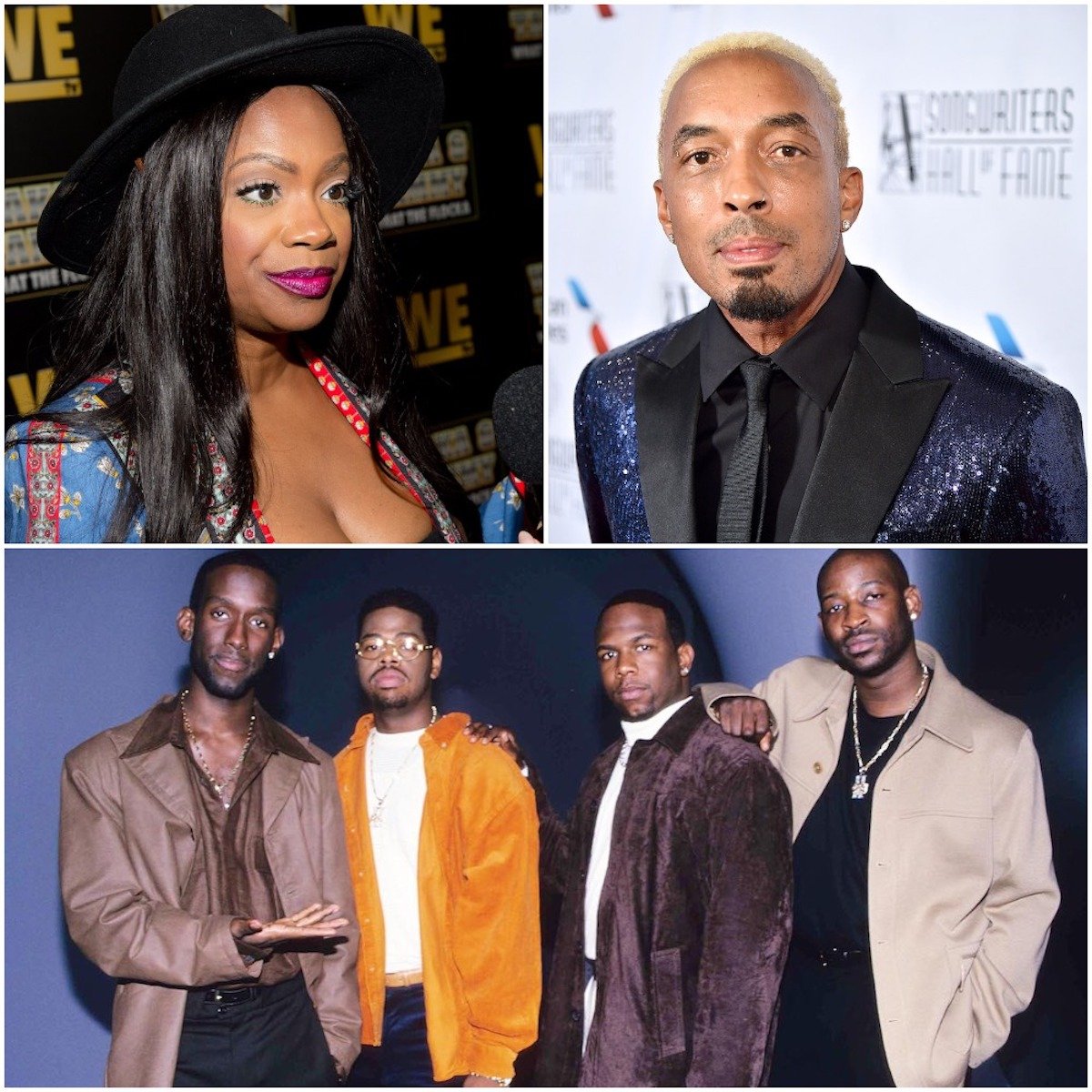 A recap of Kandi Burruss' complaints about Boyz II Men
It all started when Burruss revealed during an Instagram live chat that Boyz II Men was the most difficult group she ever worked with in the studio. According to Burruss, the group were extremely disrespectful to her after she helped co-write two songs for them.
After Wanya Morris snapped back at Burruss by shading her singing ability, she took to her YouTube channel to give more insight into what happened. According to Burruss, the songwriting session went well until she asked the group about how they typically splits – which is a term used to describe music written or produced by more than one person. 
Related: How The Notorious B.I.G. Offended Kandi Burruss and Her Group Members
She says the attitudes from the men instantly changed. They informed Burruss that they usually split everything equally, which she fought against because she wrote the majority of one of the tracks. They then agreed to a certain percentage of said track but reneged later.
Burruss says the group called her manager and began complaining about her asking about splits. She overheard them berating her for even asking, believing she should be grateful to work with artists of their caliber.
The following day, she says the group members didn't even speak to her. To make matters worse, she says they refused to have her in the studio session to finish the work from the previous day and only allowed her manager and the producer in.
Burruss believes their behavior was sexist, noting, "If I was a man, that would have never happened," she insists. "If I was a guy, they would have never, in a million years, handled a dude like that."
Dallas Austin previously called Boyz II Men 'a-holes'
In a resurfaced clip of Austin's interview on Vlad TV, the superproducer reveals that he too had horrible studio experiences with Boyz II Men. Austin is responsible for production on much of the group's first album. When Vlad points out that Austin is largely absent from the second album, Austin says it was due to the group's poor attitudes.
"I didn't like them after that," he says. "When you're a producer, you stay in the studio and you don't go out into the hype, nobody blows your head up…by the time we were working on the second album I remember they were sitting there going, 'Man, you know I can't finish counting the diamonds in my rolex right now' – and I'm looking like, 'What are they talking about?'"
Related: Dallas Austin Reveals Chilli of TLC Left Him for Usher
Austin also recounts a story where he says the group belittled their fellow musical peers. "The award show comes on and they go, 'Oh, we gotta let somebody win this year. It's a good thing we're not there.' And I'm like, 'These guys are a**holes.'"
The final straw for Austin came when he says the group spoke negatively of Kenneth "Babyface" Edmonds. Babyface played the song "I'll Make Love To You" and the group told him the song was horrible. It went on to become the group's biggest hit.