Kandi Burruss of 'RHOA' Fame Has Had to Face 2 Tragic Shootings in Her Lifetime
Chances are you already know Kandi Burruss and her sassy, strong attitude. She's seemingly unstoppable in the music and film industries, snatching up fan-favorite approval in nearly everything she participates in. Plus, the Real Housewives of Atlanta star has also been a successful businesswoman and entrepreneur over the past decade.
But what you might not know are the hardships she's faced. And two of them involve tragic shootings that hit closer to home than anyone may have realized.
'RHOA' star Kandi Burruss and her love life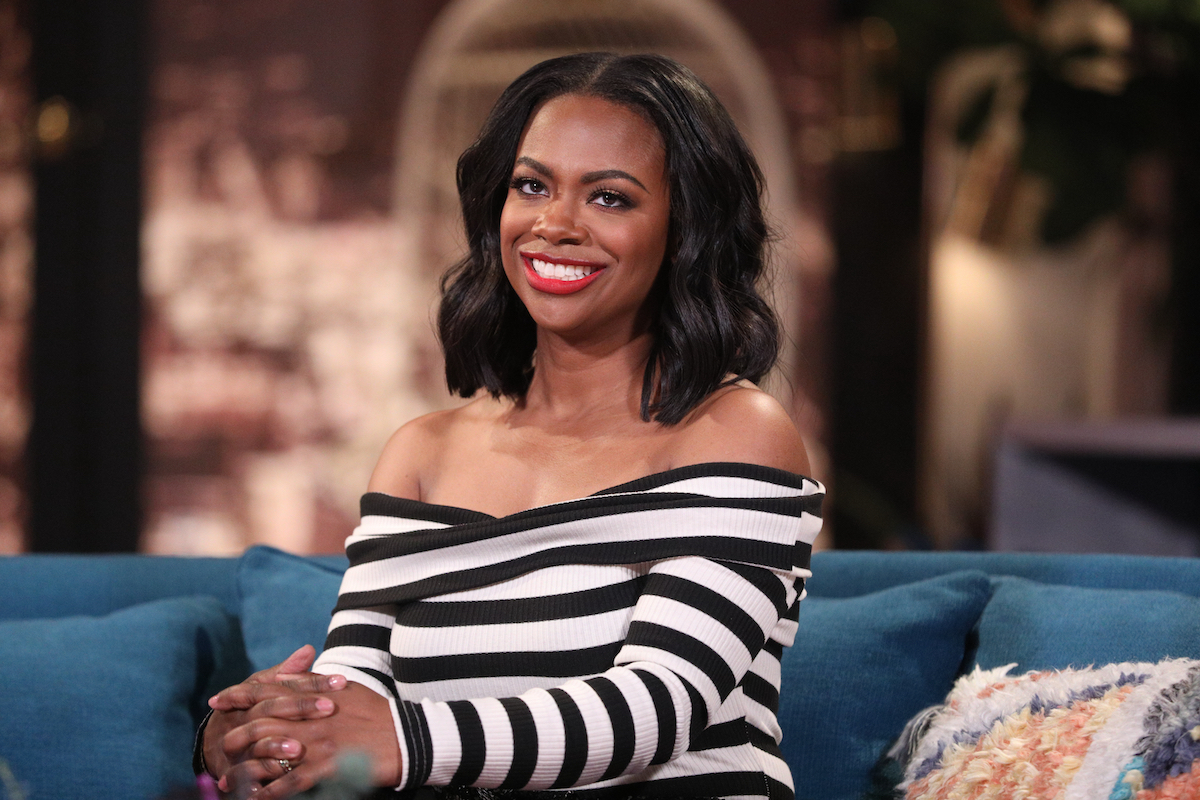 RELATED: 'RHOA' Season 13: Kandi Burruss Says Filming Has Begun
Before Kandi Burruss debuted on The Real Housewives of Atlanta Season 2, she appeared in the R&B girl group Xscape. They made hits like "Just Kickin' It" and "Who Can I Run To." She has since ventured into a solo career with hits like "Leave U" and "Cheatin' On Me."
Since joining the hit reality TV show, Burruss has dominated the series, quickly becoming a fan favorite and earning multiple spinoffs. They include The Kandi Factory, Kandi's Ski Trip, and Kandi's Wedding, with the last earning stellar ratings and topping other cast members' spinoffs.
But the hit series' staple is the cast member's love lives, an area where Burruss didn't have much luck.
In the early 2000s, the RHOA star got serious with businessman Russell "Block" Spencer. The two had a daughter, Riley. But then he dipped, leaving Burruss a single mother.
By 2008, the singer/songwriter got cozy with Ashley "AJ" Jewell, and the two became engaged. But in late 2009, he tragically lost his life to injuries sustained during a brawl outside a strip club.
However, since then, Burruss has fallen in love with and married producer Todd Tucker. They have a son, Ace Wells Tucker, and a daughter, Blaze Tucker.
The first tragic shooting involved her fiancé's daughter
RELATED: 'RHOA:' Kandi Burruss Addresses Infamous Sex Dungeon Rumors Amid Speculation She's Involved in Tiny and T.I.'s Sexual Abuse Scandal
Burruss's ex-fiancé AJ Jewell's 15-year-old daughter, Asheley Jewell, was also the victim of gun violence. The incident came only a few short years after AJ's death.
According to AJC, the high school sophomore "was critically wounded in an apparent road-rage incident [and had] a lot of swelling in her brain." The outlet also reported that Fulton Police said, "Two vehicles were traveling on Old National Highway near Jerome Road when one began pursuing the other. Shots were fired, and Jewell, a passenger in the car being chased, was hit."
Unfortunately, the suspect behind the heinous crime has never been caught. The family even put up a $2,000 reward for anyone who had more information about the perpetrator.
The second scary shooting occurred in Kandi Burruss's restaurant
RELATED: RHOA: Why There's New Drama Between Kandi Burruss's Mom and Husband
Almost a decade later, the successful businesswoman would face another tragic shooting. On Valentine's Day night in 2020, a gunman entered her restaurant, Old Lady Gang, Camp Creek. The man wounded three patrons. But, luckily, they all survived.
"The East Point police [reported that] on Friday night, a man entered the restaurant on Marketplace Boulevard and shot another man inside. [A]s the gunman was shooting, two innocent bystanders were also shot. All three victims are expected to be OK.," WSB-TV reported.
"My family and I are truly saddened by the unfortunate events that occurred at Old Lady Gang (OLG) Camp Creek on the evening of February 14th. [A]n evening that was meant to celebrate love, unfortunately, turned into something quite different," Burruss wrote on Instagram the next day. "Our prayers and thoughts go out to the individuals that were harmed or in any way negatively impacted."
The Masked Singer Season 3 winner has experienced more tragedies in a decade than most people face in a lifetime. The Real Housewives of Atlanta fans hope to see the star have a better go of it in the coming years. In fact, we all are.