Kandi Burruss Says Her 'RHOA' Spinoff Is Nothing Like 'Vanderpump Rules'
There's a reason Andy Cohen calls RHOA star Kandi Burruss the most business-savvy housewife of any of the franchises. Burruss is working on her fifth spinoff with Bravo. She's the second housewife to have a show centered around her restaurant business, coming after RHOBH star Lisa Vanderpump. But she says that's the only similarity between her and Vanderpump.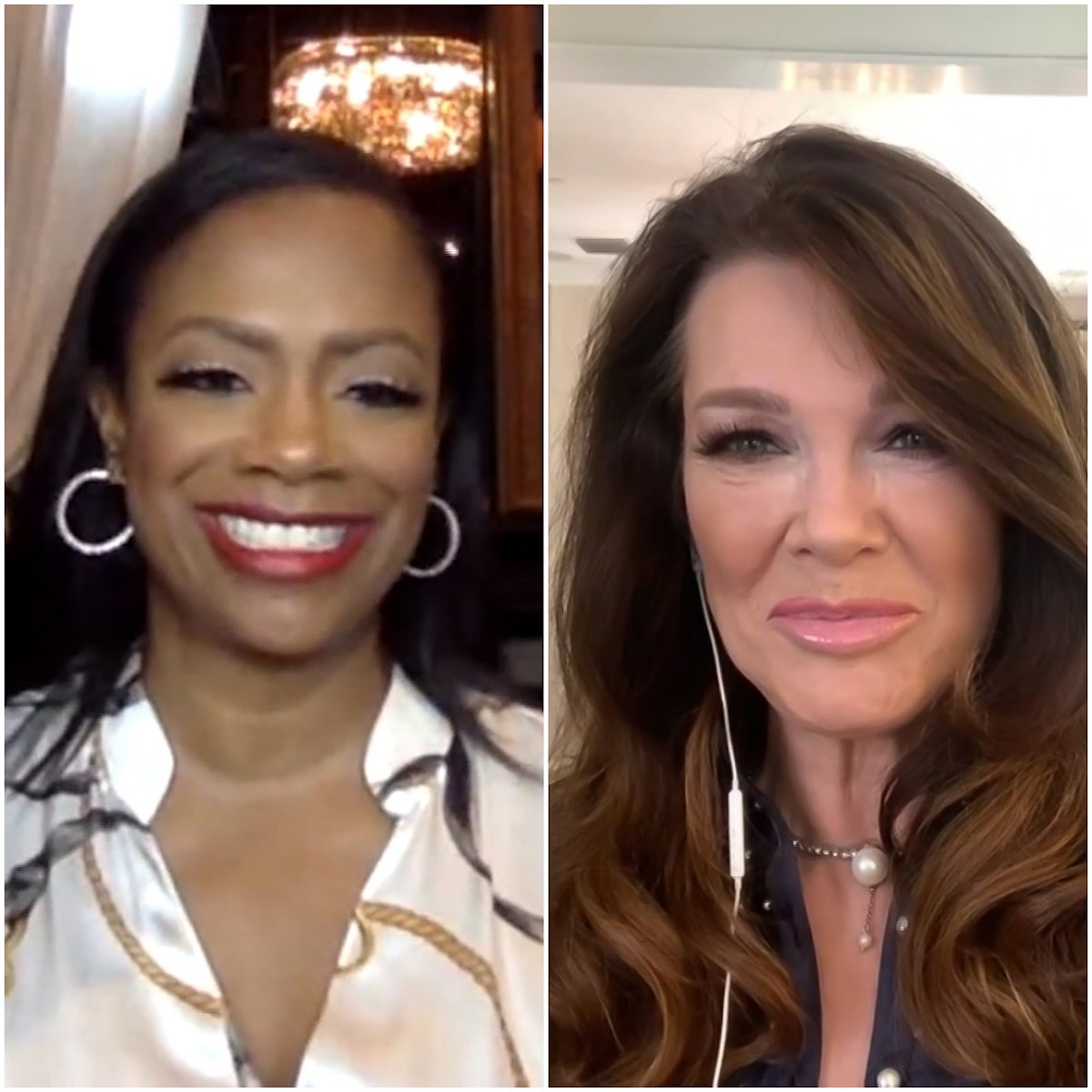 Kandi Burruss says there are not many similarities between her new spinoff and 'Vanderpump Rules'
Production on Burruss' spinoff is set to begin soon. The spinoff, Kandi OLG Project, will follow the ins and outs of what it takes to run her successful Atlanta eatery, Old Lady Gang. Burruss and her husband Todd Tucker will document running their empire and potentially expanding. Other notable faces involved are Burruss' mom, Mama Joyce and her two aunts who the restaurant is inspired by.
During a recent chat with Entertainment Tonight, Burruss addressed comparisons between her and RHOBH star Vanderpump's spinoff Vanderpump Rules. Vanderpump's show chronicles the relationships between the employees in her restaurant. Burruss said the similarities between the two are slim.
RELATED: RHOA: Kandi Burruss Just Got Another Bravo Spin-Off
"The similarity is that she has restaurants, I have restaurants, and we're both Housewives," Burruss said. "OK, great. I think that's where the similarities stop."
Burruss also gave a little insight into what fans can expect from her show. "I do have some family members that you may not have gotten a chance to know from Real Housewives that do work at the restaurant, so you'll have some spicy people at work at OLG," she said. "Some of them are way more interesting than me, so I cannot wait for you to get to meet them."
The 'RHOA' star has had the most spinoff specials of her franchise
OLG Project marks Burruss' fifth spinoff project with Bravo and RHOA. Her previous spin offs were short docu series specials, with only one being a full multi-episode reality series.
Burruss' first spinoff The Kandi Factory premiered in 2012. Over eight episodes, the Grammy-winning singer and songwriter worked with 16 hopefuls with dreams of becoming the next big thing in music. The show lasted just one season.
RHOA fans are aware of Burruss' close yet complicated relationship with her mother, Mama Joyce. Burruss' 2014 wedding special chronicled her rocky road to the altar with Mama Joyce's opposition of the union hanging over her head.
A subsequent spinoff, Kandi's Ski Trip, followed Burruss and Tucker, along with their families and close friends, traveling to a ski resort in hopes of mending their relationships with one another.
RELATED: 'RHOA:' Kandi Burruss's Success Is Being Studied in Colleges
Burruss then reunited with her R&B group Xscape for Just Kickin' It. The four hour-long episodes followed the women on their road to the Essence Music Festival and difficulties trying to work together as a foursome after nearly 20 years apart. Burruss ultimately decided to go on a reunion tour with the group.
Burruss revealed in a YouTube video on her show Speak On It that she pitched all of her spinoff shows to Bravo. Her former co-star Nene Leakes has shaded her over having so many spin-offs but Burruss says producers have obliged because she has people in her life who have been willing to participate.
"Just because someone may think, 'Kandi you're boring, or Nene is more fascinating than you' – it's an entire situation," she explained. "You may think I'm boring but you don't think Mama Joyce [my mom] is boring, you don't think Aunt Bertha is boring, you don't think Don Juan is boring, you don't think Carmon is boring. Everybody around you has to be willing to participate and on our show, there's a lot of people who don't share."