Kandi Burruss Says She and Todd Tucker Have Had Arguments Over His Daughter
Todd Tucker and Kandi Burruss have had their ups and downs on season 12 of The Real Housewives of Atlanta. Though things ended on a high note, Burruss spoke recently about how their parenting methods sometimes clash.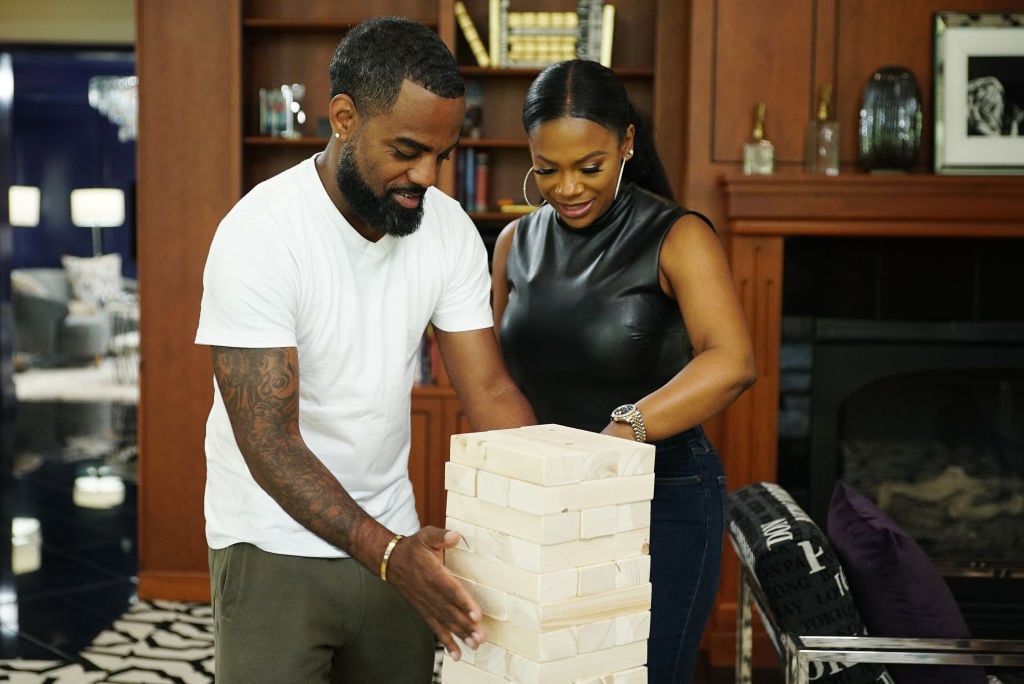 Kandi Burruss and Todd Tucker were at odds as the season 12 finale approached
Ahead of the season 12 finale, Burruss and Tucker were going through a conflict. Burruss was away from home a lot as she was filming for her role on the upcoming third season of Showtime's The Chi.
When she came home, she often had a lot of work obligations and media appearances. Tucker believed that she was not devoting enough time to the family. The two even had a therapist come over to help them work through their problems.
Leading into their baby shower, which was the focal point of the season 12 finale, the couple was also at odds because Tucker didn't speak to Burrus' mother, Mama Joyce, at a restaurant when they were all there. Though they had a tiff at the baby shower, Tucker apologized to her on stage for all that happened.
Kandi Burruss recently opened up about parenting differences
Burruss and Tucker both have children from previous relationships. Tucker's daughter, Kaela, is 23. Burrus' daughter, Riley, is 17. They have two younger children together, 4-year-old Ace and 4-month-old Blaze.
Burruss spoke about the differences in the way she and Tucker parent Kaela on The Real Housewives of Atlanta's aftershow, alongside Kenya Moore.
"We definitely have had arguments in the past, mainly because with Kaela, say if it's around her birthday or around Christmas, he likes to determine what we're gonna do for her during those times where he bases it off of 'Well, she needs to save money for this' or 'We should just hold it until this happens,' whatever, whereas I just feel like, 'So what if she got in trouble this day? It's her birthday, so just let her do what she wants to do.'"
When Moore said that it seemed like Burruss is the more lenient parent out of the two, she agreed. However, she still says at the end of the day, Kaela is an adult.  "[Todd] feels like if she hasn't been responsible in a situation or whatever, then she shouldn't get this or shouldn't do that, blah, blah, blah. But I'm just like, 'OK, but she's 23, let her live!'"
Burruss also brought up that fans have criticized her for letting Kaela get away with a lot of things. And although she's Kaela's stepmother, Burruss says as her biological father, Tucker has the authority when it comes to his daughter.
"We can talk to each other about what we feel should happen in certain situations, but ultimately, you know, the 'birth parent' in that situation has the final say. Now in the future, with our smaller kids that we have together, obviously we're gonna have to compromise a bit more," she said.