Kandi Burruss' Song 'Legs, Hips, Body' Went Viral Nearly a Decade After its Release
Singer and Real Housewives of Atlanta star Kandi Burruss rose to fame in the 1990s as part of the hit girl group Xscape. Burruss went on to launch her own solo career as a singer and songwriter before joining the Bravo reality show. One song of hers, 2014's "Legs, Hips, Body," went viral on social media in 2022 — for all the wrong reasons.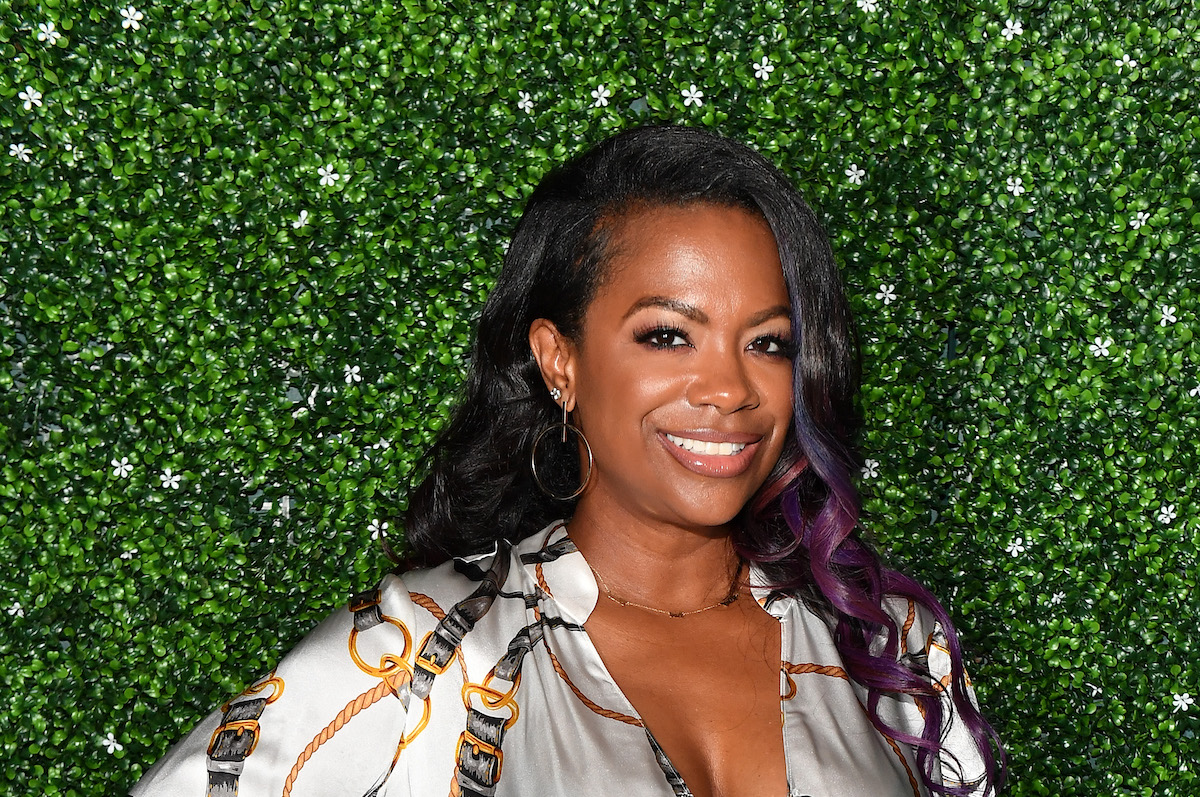 Kandi Burruss released the song 'Legs, Hips, Body' in 2014
Kandi Burruss first released her song "Legs, Hips, Body" in 2014. The song features Burruss' Real Housewives of Atlanta co-star Porsha Williams, Danity Kane singer D. Woods, and comedian Funky Dineva.
The song was part of Burruss and her husband Todd Tucker's 2014 musical A Mother's Love. The story follows a mother and daughter's relationship, which was loosely based on Burruss' relationship with her own mother.
The duo was set to take A Mother's Love on tour, but the shows were ultimately canceled.
'Legs, Hips, Body' went viral in 2022
A Mother's Love and its accompanying soundtrack didn't receive much attention in the years after its release in 2014. But in 2022, Burruss helped the song go viral on TikTok.
Burruss posted a video of herself getting ready to perform at the 2022 Lovers and Friends Festival in Las Vegas. "I was giving 'Legs, Hips, and Body' at the Lovers and Friends Festival!" the Real Housewife said in the caption.
The song quickly went viral. But unlike many songs that blow up on TikTok, "Legs, Hips, Body" received international recognition because the song's production, which features a deep and dramatic drumbeat that seemingly doesn't fit with a song about body confidence.
Kandi Burruss wrote hit songs for other artists
Many were shocked to find out that Burruss was the one behind the viral "Legs, Hips, Body" song considering her history in the music industry. In 1999, she teamed up with her old Xscape bandmate Tiny to write the hit song "No Scrubs" for TLC. The song ended up earning Burruss a Grammy Award. That same year, Burruss also wrote "Bills, Bills, Bills" for Destiny's Child, which became the group's first song to reach No. 1 on the Billboard Hot 100 chart.
Burruss reflected on bringing "Bills, Bills, Bills" to life with Destiny's Child in a 2021 interview with Glamour. "When I got with the girls at the studio, we were singing them the idea," she recalled. "I had the melody of how I felt like the verse should go, and we came together for the lyrics."
She even revealed that the song was taken from experiences that she'd had in real life. "I use a lot of my past relationships as inspiration," Burruss said honestly. "The relationship I had been in prior to [writing the song], I took inspiration from it…though I didn't tell them that."