'Kandi & the Gang': Kandi Burruss Responds to Employee Who Complains About Her Pay
One of the reasons why Andy Cohen considers Kandi Burruss to be the most business savvy housewife out of any franchise is because of her business acumen. Outside of music, The Real Housewives of Atlanta star owns restaurants, an adult toy line, cosmetics and fashion lines, and more. Her first restaurant is a soul food eatery, OLG, which is the subject of her latest spinoff. Burruss' employees have been with her since the beginning, but one of them doesn't think Burruss pays them enough.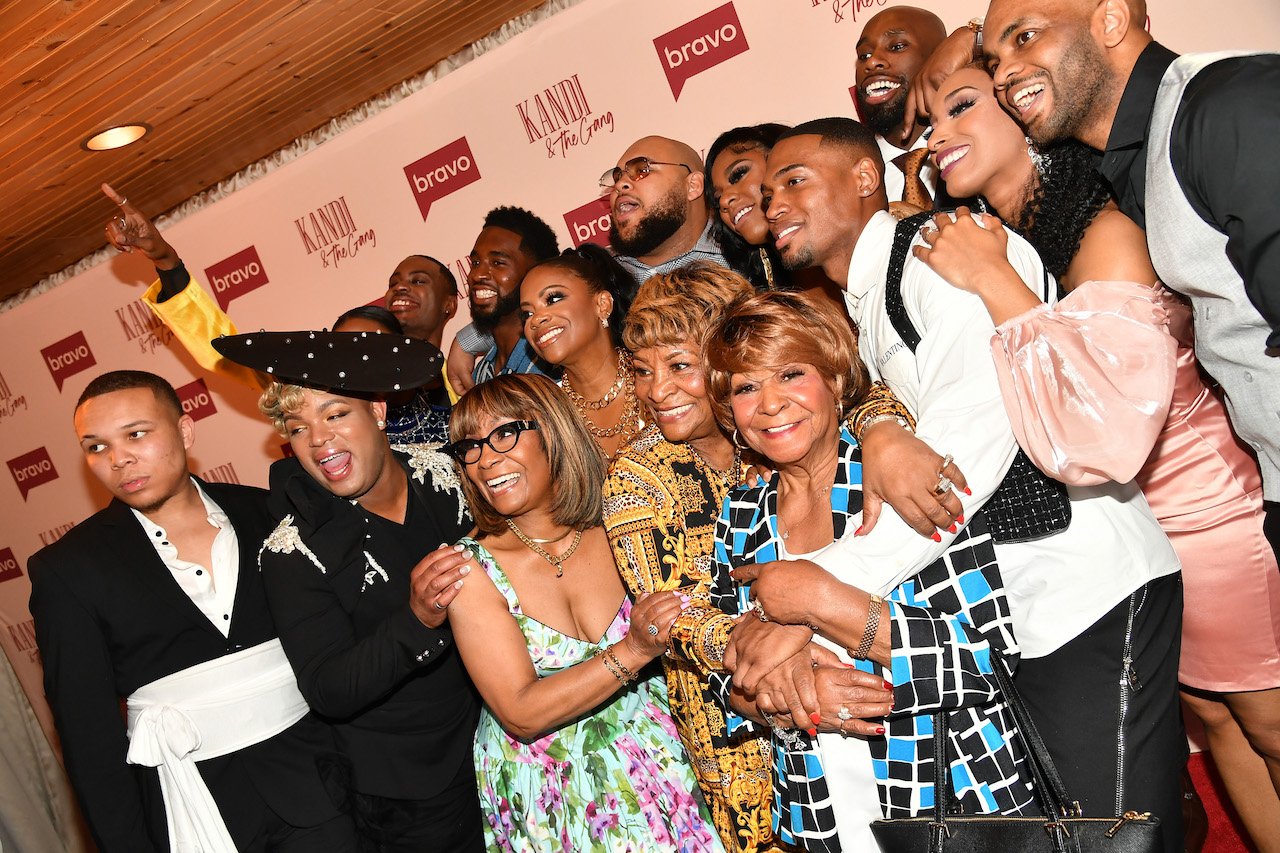 Restaurant staff complains about not earning enough money
In Ep. 2 of the spinoff series, the staff goes out for drinks to catch up and discuss some of their grievances with the processes and procedures at OLG Initially, they talk about the new Director of Operations, Phillip, and his assertive approach to management. Brandon thinks Phillip can be too harsh. As a group, no one is convinced that he will even last at OLG long as management turnover is high.
RELATED: 'RHOA': Kandi Burruss Says Bethenny Frankel Wanted to Collaborate on Music
The conversation then turns to payment. Shawndreca claims minimum wage in Atlanta is $15 an hour and she's only being paid $12 an hour. She compares it to employees at the local Dollar Tree, who she says is getting paid $17 an hour. Shawndreca thinks she deserves more because of the length of time she's been working at OLG, as well as what she has to deal with from customers.
Patrick, Burruss' cousin/godson grows irritated when Shawdreca complains. In his green screen interview, he says he's always going to be loyal to Burruss and says that if Shawndreca is not happy, she can leave. He later tells Burruss about what Shawndreca said, leaving Burruss frustrated by the gossip and says that Shawndreca can speak directly to her about her unhappiness with pay.
Kandi Burruss responds to the complaint
Burruss likes to reward her longtime employees. Since the restaurant opened five years ago, Shawndreca has been a hostess at the restaurant from the beginning. Some of the managers and members of Burruss' family don't think Shawndreca is a good fit for the job anymore due to customer complaints about her attitude. Many of the online reviews about the service note Shawndreca doesn't have a hospitable demeanor, which Burruss agrees to a certain extent.
RELATED: How The Notorious B.I.G. Offended Kandi Burruss and Her Group Members
Despite Burruss keeping her around, she was offended by Shawndreca's claims that she's underpaid. In response to her rant about pay, Burruss tweeted, "Minimum wage in Georgia is actually $7.25. Soooo she was tripping. She is not getting minimum wage."
In a separate tweet, she elaborated. "Minimum wage in Georgia is $7.25. So $12 is definitely not minimum wage," she wrote. "And the restaurant runs on a budget. Not an unlimited budget. I'm just saying."
There have also been health inspection concerns at the restaurant
Aside from the issues with her staff, OLG has also not had the best track record with the health department. Her steakhouse has also been the subject of bad inspection results. Per a 2021 report from Radar Online, the restaurant hasn't scored higher than a C rating.
The investigator noted on the inspection report that the restaurant was guilty of "displaying active managerial control to prevent foodborne illness." Additionally, they saw sliced cheese, raw salmon, and sliced tomatoes being kept at a temperature above 41 degrees. Another observation was that the main kitchen did not have hand soap, and the sliced cheese, raw hamburger, shrimp, chicken and crab cake weren't being stored at the proper temperature.