Kanye West and Kim Kardashian West Have Reportedly Had 'Very Little Communication' Since His Presidential Rally
Things aren't looking too good for Kim Kardashian West and Kanye West's marriage. Apparently, the couple hasn't been in contact since the rapper jetted off the South Carolina for his headline-making presidential rally.
While the Keeping Up With the Kardashians star has tried reaching out to him, West continues to dodge her calls as he believes she's attempting to commit him to a psychiatric facility.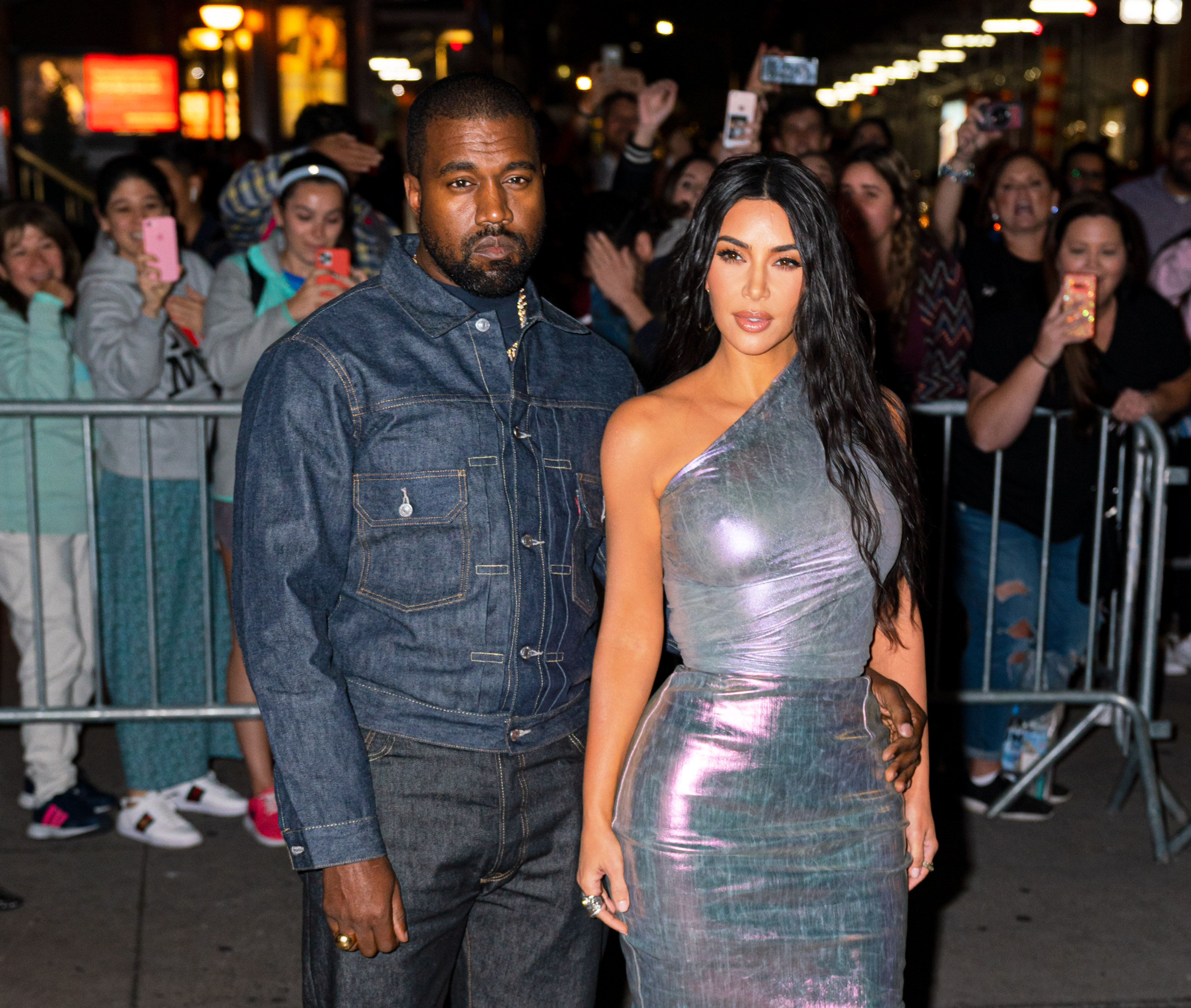 Kanye West is refusing to see Kim Kardashian West
According to TMZ, West has been making it hard for Kardashian West to reach him as he's refused to take her calls these past few days.
Insiders told the outlet that the couple has had "very little communication" even though the reality star has tried contacting him several times.
It's even been reported that Kardashian West wanted to fly out to Wyoming twice, where the rapper is currently staying, but he's shot her down both times. The KKW Beauty mogul has also attempted to talk to West about his mental state, but he's made doing so a struggle for her.
Since West recently went on a wild Twitter rant in which he called out Kardashian West and her mother, Kris Jenner, for attempting to "lock me up," there's obviously a lot they need to talk about.
But unfortunately, the "Heartless" rapper isn't up for a discussion as he's convinced the reality stars are trying to have him involuntarily committed.
Kim Kardashian West is trying to get her husband some help
Since West's shocking display at his presidential rally in South Carolina and his string of concerning tweets, Kardashian West has been trying to get him some help as she and her family are worried about him.
Though the KUWTK star's consulted with doctors and has tried getting the rapper on the same page as her, he's refused to accept any help.
"But what do you do when a person doesn't want help?" a source recently told People. "Kanye is in Cody because he doesn't want help. If he wanted help, he would come back to L.A."
The source adds, "Kim's family is around to support her as always. And they love Kanye. They want him to be healthy. They are all trying to figure out how to help Kanye. They are in contact with medical professionals for guidance."
Though the Kardashians are doing everything they can to get West some help, he's not convinced that they have his best interests at heart and now plans to expose the famous family's secrets if they attempt to stage an intervention.
According to Daily Mail, the rapper allegedly told his wife that "if the Kardashian family try and stage an intervention he'll live stream it on Twitter and 'show the world the truth.'"
The couple's now considering divorce
Though Kimye has gone through their fair share of ups and downs in their marriage, it appears that this latest debacle has caused their relationship to crumble.
Shortly after West revealed on Twitter that he's been trying to divorce Kardashian West since she "met with Meek at the Waldorf for 'prison reform," sources revealed that the reality star is also thinking about ending their marriage.
Insiders shared that the SKIMS founder is exploring her options regarding a possible divorce from West and has been in discussions with divorce lawyers.
Though Kardashian West has tried to make their marriage work for the sake of their four children, sources say that the pair's been going in separate directions lately.
"Kim and Kanye have grown apart and the couple is considering divorce," the source says. "The two love each other unconditionally but have grown apart over the years and it's come to a point where it might be too far gone to save now."
Since they're no stranger to fighting for their love, hopefully, Kimye can make their marriage work — that is, if West starts taking his wife's calls again.