Kanye West Has a Notorious Problem With Policing Women's Bodies
Society has come a long way when it comes to equal rights for women and minorities, but it still hasn't come far enough. Just look at Hollywood or corporate America or even the lyrics of songs that play on the radio.
Sometimes it's subtle, and sometimes the people that act in racist or sexist ways are blatant with their actions. It happens in Hollywood quite a bit these days, from celebrities accused of being racist to the sexism women face to frequent disparities in pay. So it's no surprise that even rapper Kanye West is on the list of celebrities that fall into this category. 
West may have more than one problem, he is a bit out there after all, but there's only time for a few of his issues in this run down. No, it's not about his controversial Jesus is King album and his newfound faith, it's about how he treats women.
Kanye West recently backed TI's controversial comments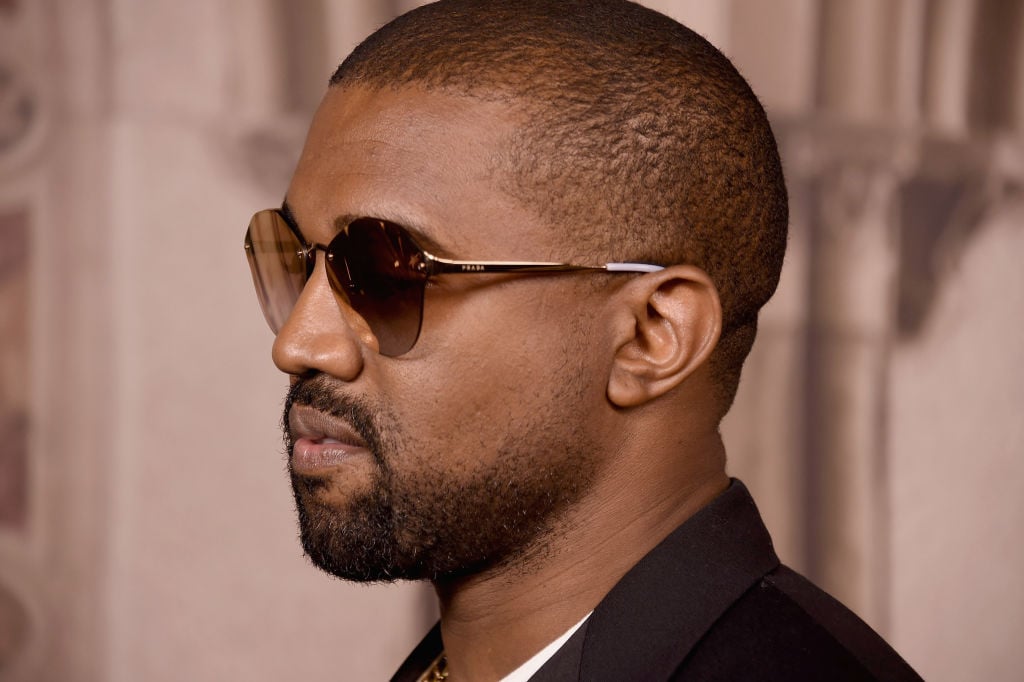 In November 2019, rapper TI spoke during a podcast interview about having the 'sex' talk with his kids. He then shared that he not only has had the sex talks, but he also goes to the gynecologist every year with his daughter to make sure she's still a virgin.
This created an uproar on social media regarding how disgusting and possessive people thought this was. TI has since apologized for his words and claims they were misunderstood.
"Firstly, I came to clear up any misconceptions that have been surrounding how we interact and parent and what is appropriate and inappropriate," he said on Jada Pinkett Smith's "Red Table Talk" show. "My intentions have been terribly misconstrued and misconceived. All of this false narrative has just been sensationalized."
West apparently thought it was completely okay — even normal — and definitely God-approved. During a speech he gave after his controversial rebirth as a Christian, West was recorded on video saying: "They were trying to play TI, but he's talking about something that is God approved." West certainly thinks controlling a women's body is his right.
Kanye West has a history of dictating Kim Kardashian's wardrobe
While you see a lot of their relationship on Keeping up with the Kardashians, there's still a lot you don't see. West seems pretty possessive over Kim Kardashian's body, from his Bound 2 music video where he rode a motorcycle with her completely naked in his lap to his obsession over what she wears. He gives off a pretty sexist vibe.
In 2012, he brought his stylist to her house and did a complete closet overhaul, tossing anything he didn't approve of her wearing. Her fans typically support him because they support her, but these are the parts of him they tend not to like as much, especially since it didn't seem to be about her fashion sense — her fans recently roasted him for his lack of fashion sense. No, this was all about having control.
Most recently, West made headlines for trying to get Kardashian to dress more modest. West vocalized his unhappiness with Kardashian's 2019 Met Gala ensemble.
"I went through this transition where being a rapper, looking at all these girls and looking at my wife, like, 'Oh my girl needs to be just like the other girls showing their body off.' I didn't realize that that was affecting my soul and my spirit as someone who is married and the father of now … about to be four kids. A corset is a form of underwear, it's hot, for who though?" West told Kardashian in an episode of Keeping Up With the Kardashians.
After Kardashian pushed back, West said: "You are my wife and it affects me when pictures are too sexy."
Kanye West made misogynistic comments about ex-girlfriend Amber Rose
Before Kardashian, West dated Amber Rose for two years. While she credits him for making her famous, she also has shared that the time with him wasn't good for her. She talked to People Magazine about how the relationship made her have thoughts of suicide due to his comments about her after they broke up.
West once appeared on Power 105.1's The Breakfast Club in 2015, where he said he "had to take 30 showers" after dating her before getting together with his now-wife.
In a separate incident, amidst a Twitter rant, West tweeted at Wiz Khalifa: "You let a stripper trap you." Khalifa shares a child with Rose. West also said: "You wouldn't have a child if it wasn't for me," and "You own waves???? I own your child!!!!"
While there was no physical abuse, mental abuse can be just as harmful. He also made sure he used his fame — which was greater than hers — to ensure she was known as lesser and so she wouldn't retaliate.
Their feud has lasted, even bringing in the Kardashians, but Rose just wants to move on. She's even created a foundation to help other women facing what she did.