Why Kanye West Is Living Inside a 1 Bedroom Windowless Room in Atlanta's Mercedes-Benz Stadium
Kanye West never does what people expect him to. From running for president to interrupting Taylor Swift at the VMAs, fans are used to West doing things differently. And it seems like he's not done. West is currently living in Atlanta's Mercedes-Benz stadium while he finishes his latest album, Donda. The work promises to be some of his most personal music to date, and West is going all out to make it the best it can be. 
Kanye West is basically roughing it in Atlanta's Mercedes-Benz stadium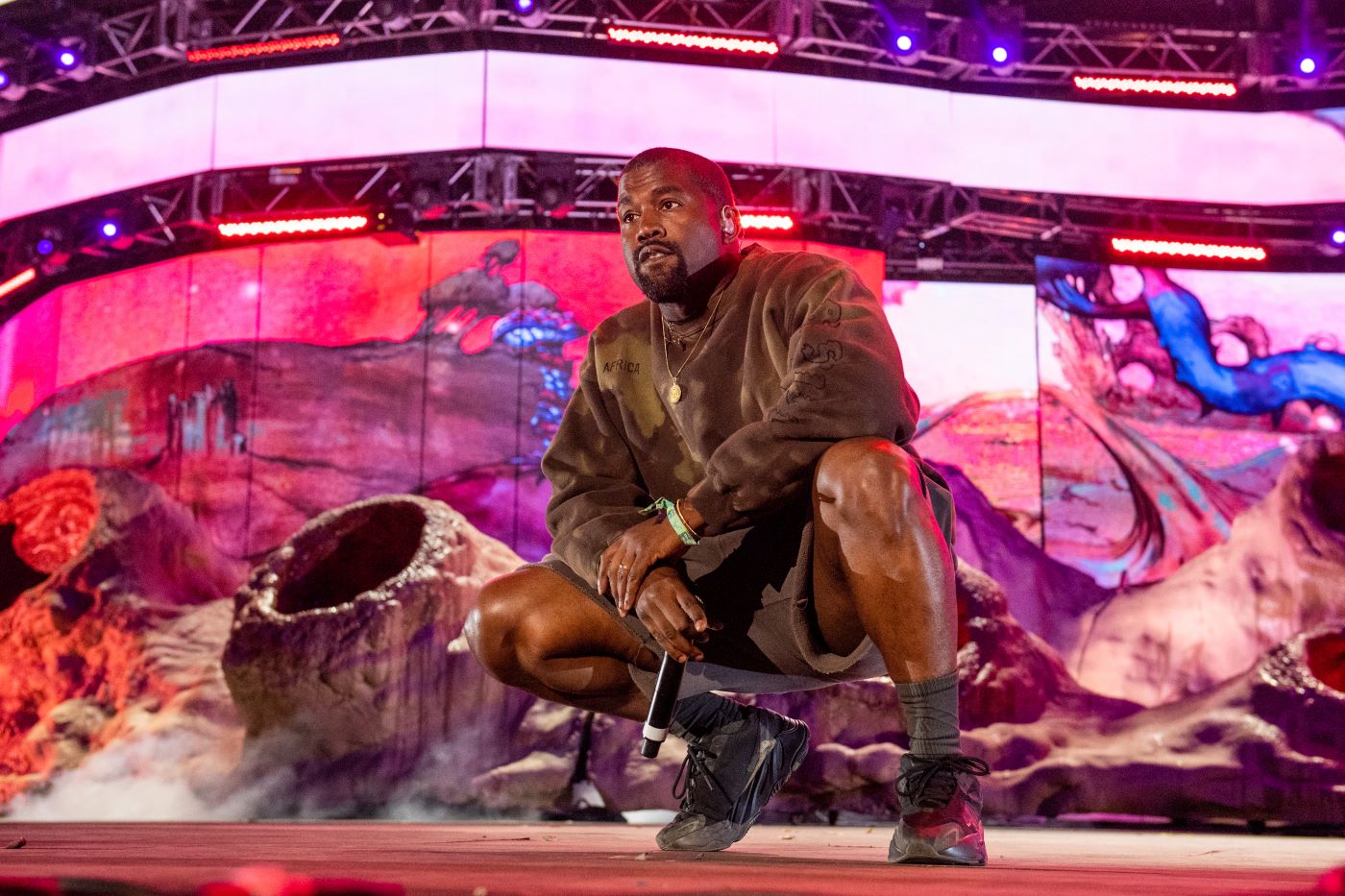 Photos of West's current living quarters were shared online a few days ago and are a far cry from his sprawling Wyoming ranch. West posted a pic of the room he is staying in while working on Donda. A stadium isn't designed to have living space, so it makes sense that there's no luxurious suite for West to stay in. It seems like he set up camp in some glorified utility closet. The room has no windows, although there is a flat-screen TV. 
In one corner is a twin bed. From the looks of it, West's new bed could be an air mattress. There doesn't appear to be a frame, and it makes sense that West would get a temporary bed for his temporary living space. Of course, a stadium is no hotel, so there are no dressers or drawers for clothes. West's scant belongings are placed neatly against the wall of the room. There appears to be an open suitcase against the closet. A bottle of some alcohol sits next to a single glass by the bed. 
'Donda' was all but finished before Kanye West held his release party 
West moving into the Mercedes-Benz Stadium to finish work on Donda is ironic. The whole reason he went to the stadium was to celebrate the finished product. Donda was all but done, according to West. He held a listening party on July 22nd. The event sold out the stadium. Something at the event inspired West because he decided to stay at the stadium to finish the album. 
The album is deeply personal for West, and his behavior at the event reflected that. According to Page Six, sources claim that West shed a few tears at the event. His recent separation from wife Kim Kardashian West seemed to be weighing heavily on West's mind since he became emotional while rapping about "losing his family." 
What will be on 'Donda'?
Donda is surely in part about loss. Although fans attribute West's emotional response to his impending divorce, the whole album is in memory of West's deceased mother. Donda West died of complications from plastic surgery in 2007, and her parting hit West hard. 
West and his mother were very close. Donda West was a brilliant woman who obviously passed her love of language and art to her son. She was an English professor and later managed West's career.
West and his mom may be so close because they only had each other for a long time. West's dad left the picture when he was still small, so Donda West raised her son as a single mom. She later headed both West Brands LLC and The Kanye West Foundation.
Donda West was quite the multitasker because she somehow found time to write a book shortly before she died. Despite obligations as a manager, chief executive of West Brands, and the Kanye West Foundation chairwoman, Donda West released Raising Kanye: Life Lessons from the Mother of a Hip-Hop Superstar just a few months before her untimely passing. 
Fans can expect tracks about Donda West on this upcoming album and some about West's life in Calabasas.