Kanye West Claims He Has 'No Knowledge' of Kim Kardashian West's Assets or Income
Kim Kardashian West and Kanye West's marraige has come to an end. Now, the pair are trying to split in a way that makes things easier for their four children. However, things have just gotten complicated for West following his failed presidential run and his claim that he has no knowledge of Kardashian West's income or assets.
Kim Kardashian West and Kanye West's marriage has come to a stunning end. After a difficult year, including the pandemic, public outbursts by West, and his failed campaign for the United States Presidency, the KKW Beauty founder pulled the plug on their marraige.
For nearly a year, the pair have been living separate lives, with Kardashian West remaining in Calabasas with the couple's four young children and West traveling back and forth from California to his new home base in Wyoming.
Though their divorce seems amicable enough, the rapper is now in hot water for failing to report his estranged wife's income which he claims he knows nothing about.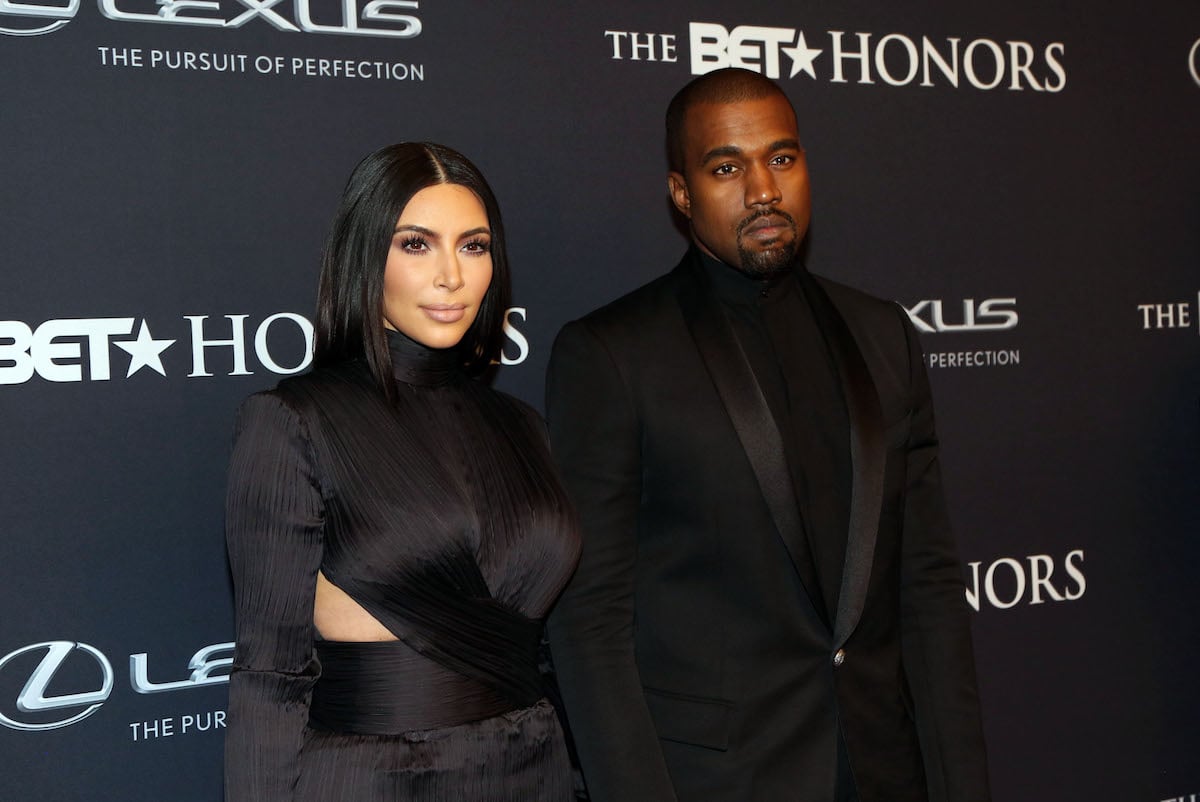 Inside Kim Kardashian West and Kanye West's divorce
Though they've been together for nearly a decade, it seems that Kardashian West and West have grown apart. The rapper has become increasingly conservative, while the KKW Beauty founder has been focused on prison reform, motherhood, her businesses, and obtaining a law degree. In the end, they no longer could find common ground,
Raising their four children, North, Saint, Chicago, and Psalm has also become a point of contention.  "They have a different vision of the world and how their kids should be raised," an insider told People. "Kim will always support Kanye and his causes and encourage him with their kids, but her future with work, family, and life, in general, is strictly up to her. She makes it happen."
Kim Kardashian West is now worth $1 billion
According to Forbes, Kardashian West is now the richest KarJenner, with her net worth crossing the $1 billion mark. The KKW Beauty founder has always been very wealthy. However, the success of her beauty and shapewear lines have expanded her wealth by $220 million last year alone.
In 2020, the mother-of-four sold a 20% stake in KKW Beauty to Coty for $200 million, which gave her the billionaire title. Her Skims business also boomed last year as she launched loungewear just as the pandemic was taking off across the globe.
One of the most recognizable women on the planet the Keeping Up with the Kardashians stars is also paid millions of dollars for endorsing products.
Kanye West claims he has no knowledge of Kim Kardashian West's assets or income
Though the Skims founder's net worth and financial information are somewhat public, her estranged husband claims he does not know of any of those details. Thus far, that hasn't affected the former couple's divorce proceedings since they are adhering to their prenup, and neither is requesting spousal support.
However, the rapper has found himself in hot water with The Office of Government Ethics (OGE) following his ill-fated 2020 Presidental run. West used his own $12 million to fund his campaign for President. However, OGE has rejected his disclosure of his campaign-related finances.
According to the Citizens for Responsibility and Ethics in Washington (CREW), this is because the Yeezy designer failed to include Kardashian West's financial information on the paperwork.
West claimed that he did not know his soon-to-be ex-wife's assets or financial income information. However, CREW says this claim could make things worst for him. "By refusing to certify it, OGE sends a message that it does not believe that West is in compliance with the law," CREW's website reads via The Jasmine Brand.