Kanye West Once Emailed Kim Kardashian West to Tell Her to Stop Wearing This Popular Accessory
There's always that one person who's constantly keeping up with the latest fashion trends, and in the Kardashian clan, it's the creative genius himself, Kanye West.
Since the rapper knows a thing or two about style, he's always lending some advice to his wife, Kim Kardashian West, who he didn't consider fashionable when they met. But thanks to his fashion sense, West has upped the reality star's style, even if he's had some harsh words to say about her fashion choices along the way.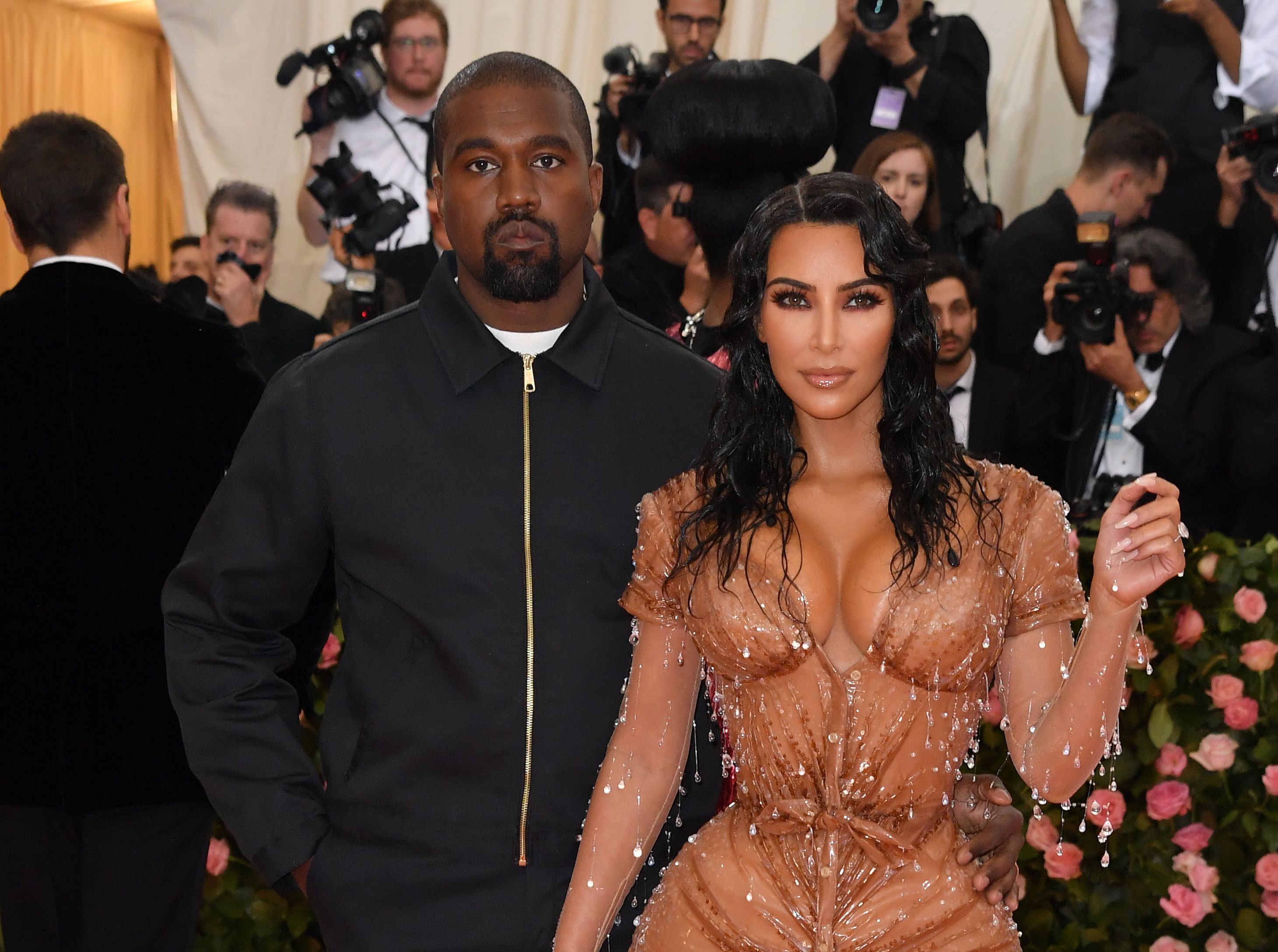 Kanye West turned to technology to school his wife on fashion
Back in the early aughts, Kardashian West — and many other A-list celebrities — were known for rocking the great staple accessory: oversize sunglasses.
Though the large frames were part of her everyday style, as of late, the reality star has opted for more '90s inspired sunglasses.
Although the switch up was sudden, Kardashian abandoning her once-iconic frames was because of her husband, West, who'd actually sent an email letting her know that teeny-tiny sunglasses were the new trend.
During a 2018 episode of Keeping Up With the Kardashians, the mom of four revealed that West had sent her a message which had one particular request: the oversize sunnies she once donned while out and about Needed. To. Go.
"[Kanye] sent me a whole email like, 'You cannot wear big glasses anymore. It's all about tiny little glasses,'" Kardashian said. "He sent me like, millions of '90s photos with tiny little glasses like this."
Kanye West wasn't a fan of Kim Kardashian's style in the beginning
Though Kardashian took her husband's suggestion on the sunglasses, that actually wasn't the first time he'd given her straightforward style advice.
During the early days of their relationship, West famously cleaned out Kardashian's entire closet, purging everything he didn't think was cool enough.
Although the reality star cried when the rapper threw away her beloved clothes and shoes, she still trusted his opinion. In the end, West helped the reality star redefine her image by replacing everything he tossed with high-end designer items from fashion brands she hadn't heard of, Givenchy and Lanvin among them. 
Since then, Kardashian has heeded West's fashion advice whenever he gives it. Kardashian's even admitted that her husband has inspired her to be a little more of an individual when it comes to fashion.
The couple doesn't always agree on fashion trends
Though Kardashian always takes West's advice about her fashion choices into consideration, there have been times they haven't been on the same style page.
During a 2019 episode of KUWTK, the couple got into a heated spat over the KKWBeauty mogul's Met Gala look.
The argument took place right before the event when West told his wife that her skin-tight corset dress — which took eight months to make — looked too sexy. He added that he didn't want his wife and the mother of his children wearing something so revealing.
Unlike her closest makeover, Kardashian did not agree with this advice and was furious that West voiced his issues with the dress a day before fashion's biggest night.
"So like the night before the event, you're going to come in here and say that you're not into a corset vibe?" she said. "You built me up to be this sexy person and confidence and all this stuff. Just Because you're on a journey and you're on your transformation doesn't mean I'm in the same spot with you."
Though West wasn't a fan of Kardashian's dress, she still wore it to the Met Gala and looked amazing walking on the pink carpet.
Today, West is likely still giving his wife fashion advice. Though they might not agree on every style choice Kardashian makes, it seems like they always come to a compromise.