Kanye West Once Gave Kim Kardashian West a Christmas Gift That He Knew Her Fans Would Hate
Kim Kardashian West and Kanye West are one of the most talked-about Hollywood couples. When they're not making moves for their relationship status, West's gifts for Kardashian West often make headlines. Since the pair began dating in 2012, West celebrated many of their momentous events with extravagant items. Some of the gifts included a hologram of Kardashian West's father, Robert Kardashian, Sr., and shares in West's clothing line, Yeezy.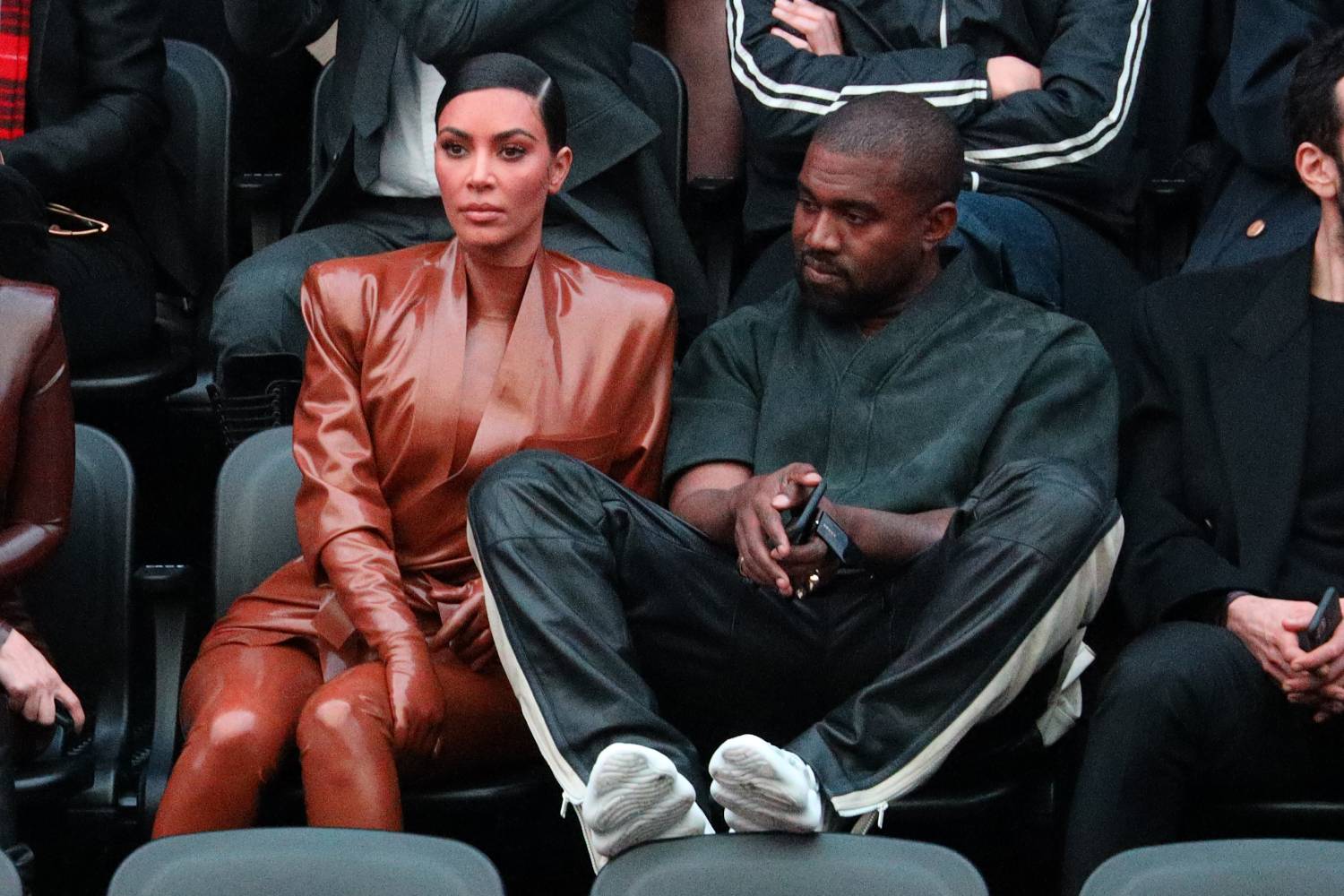 It was a particular Christmas present from West that turned several of Kardashian West's fans' heads back in 2013. 
Fans called the Hermes Birkin bag Kanye West gave Kim Kardashian West for Christmas 'weird' and 'stupid' 
In December 2013, Kardashian West shared one of her Christmas presents from Kanye via Instagram. At the time, the couple were only engaged and Kardashian West had recently given birth to their daughter, North. The post was a photo of a brown, leather Hermes Birkin bag. As the bag sat on a pillow, Kardashian West's followers could see an artist painting the bag. The figures were hand-painted by artist George Condo. The paintings showed three nude models and a green monster on the left side of the purse. Kardashian West captioned the photo with several hashtags that read, "#HandPaintedGeorgeCondo #HermesBirkin #OneofOne #ChristmasPresentFromYeezy."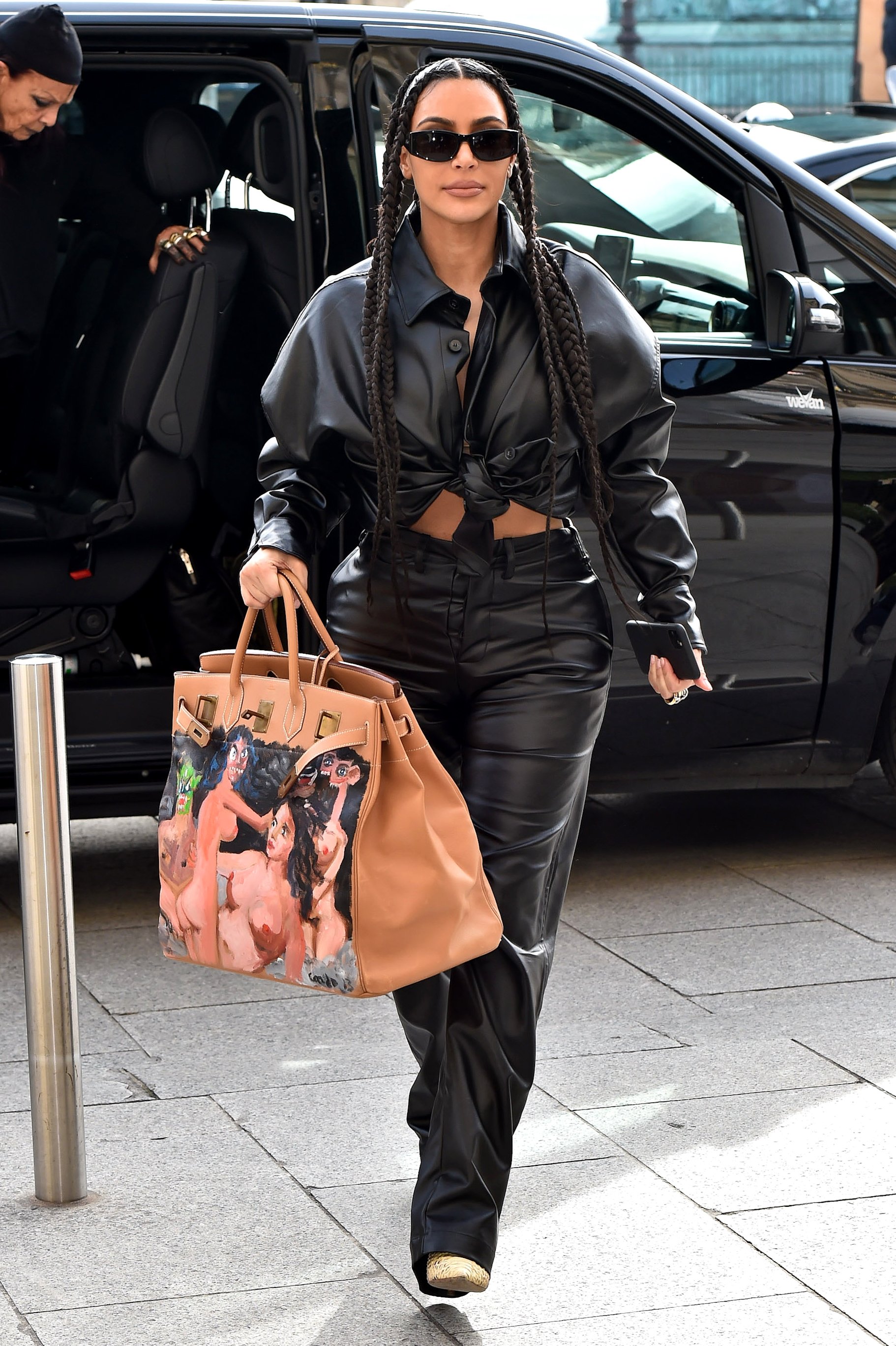 Although Kim seemingly loved West's gift, many Instagram commenters weren't too pleased with the painted handbag. Several users accused the Wests of damaging the luxury bag. Others felt that the purse wasn't easy to look at, despite how expensive it was. According to The Hollywood Reporter, the bag cost West $40,000 before the artwork. 
"How can she look at this and actually think this is cool or cute. This is the ugliest purse I've ever seen; I don't care if it's a Birkin bag or not!" One Instagram user wrote under Kardashian West's post. 
"Desecration like that of a Birkin should be illegal," another Instagram commenter said. 
"So Weird. What kind of society do we live in. Love thy self!" exclaimed a third Instagram user. 
"So stupid, what a waste," said a fourth Instagram commenter. 
George Condo admitted that he and Kanye West knew Kim Kardashian West's fans would go 'berserk' after they saw the handbag
In June 2014, Condo sat down with W Magazine to discuss the controversy surrounding West's Christmas gift to Kardashian West. During the interview, Condo said that West reached out to him in December 2013 about painting Kardashian West's Birkin bag. Condo did the artwork for West's album, My Beautiful Dark Twisted Fantasy, and happily obliged when West called him about the design.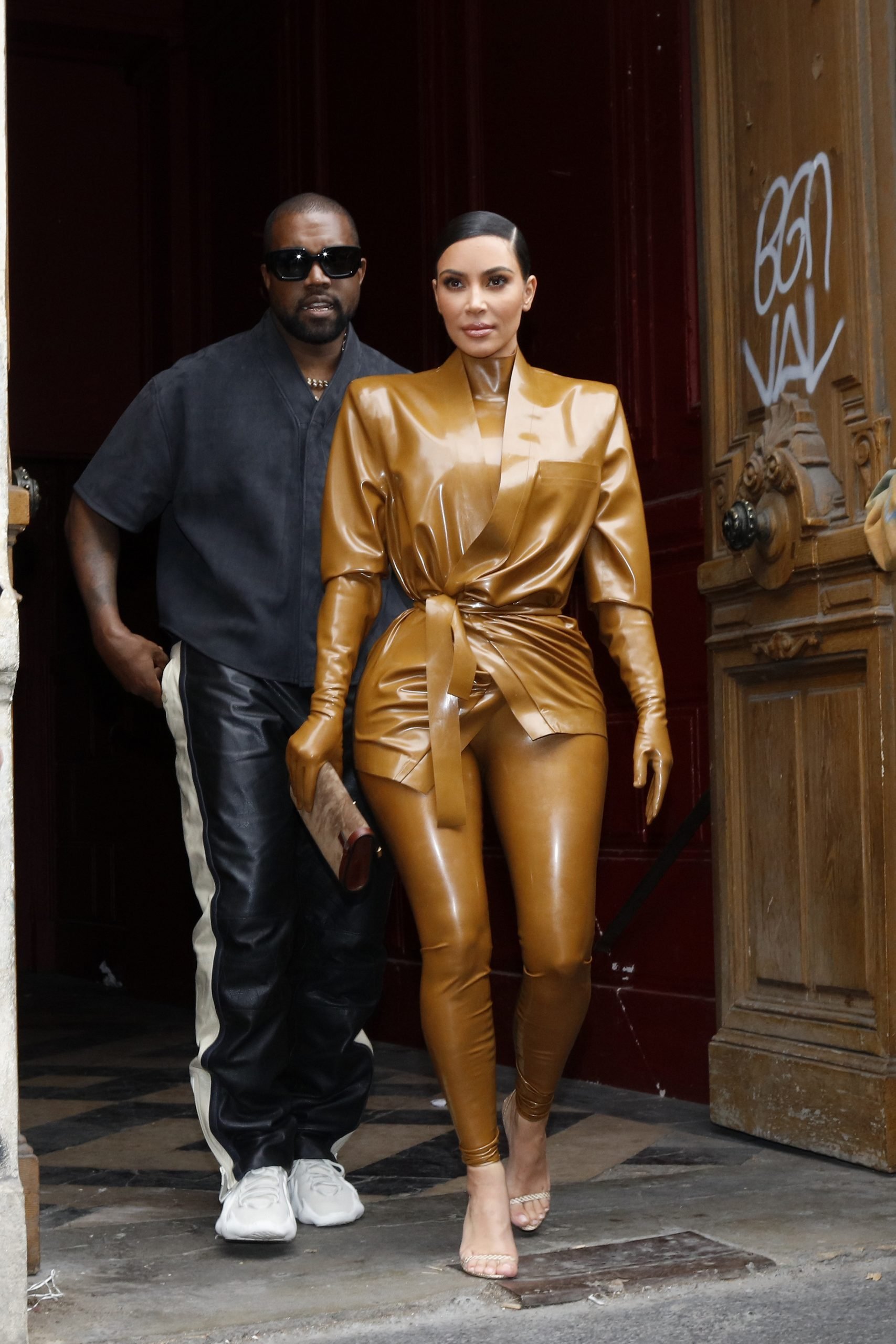 "'I really want to give Kim something for Christmas. She has a huge collection of Birkin bags. Maybe you can paint one,'" Condo said West had told him. 
Condo continued to say that, although West's commission came the same month as Christmas, he finished the piece in 15 minutes. The artist also said he and West expected that Kardashian West would receive backlash once she posted the gift. 
"Kanye and I both knew immediately that people who knew our collaboration would think it was fun, but that Kim's fan base would go berserk," Condo said. "The whole point was to take an icon of consumerism and change it, which is like blasphemy. 'You can't do this!' It short-circuits people's concept of what's untouchable, which is why it was fun to do." 
It will be interesting to see how the Wests surprised their fans with their gifts this year. After a tumultuous 2020, the couple is reportedly on good terms.