Kanye West Opens Up About Overcoming His Struggle With Alcohol: 'I Beat the Devil'
Kanye West was candid about his struggles with alcoholism and how it played a part in him interrupting Taylor Swift's VMAs speech.
Kanye West has fought some demons in his past — and overcome them. During an appearance at Awaken 2020, the rapper shared how he struggled with alcohol but eventually beat the call of the addiction, saying that he "beat the devil."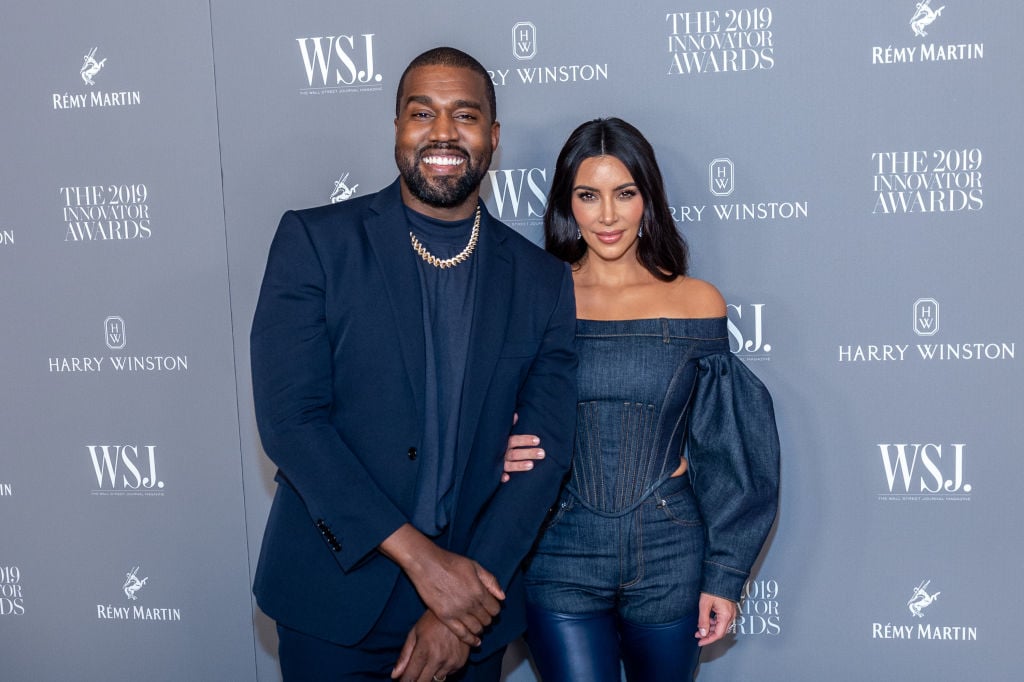 Kanye West appeared at Awaken 2020
During the prayer rally Awaken 2020 in Arizona, West performed "Jesus Walks" with the Sunday Service choir and then spoke to the crowd about being a Trojan horse for God, sharing how his beliefs "brought back my clarity."
"They always say the devil try to play a trick on somebody, but it's like God getting the last laugh," West said. "I started with this song, and this whole time, the devil thought he had me. … This a Trojan horse if I ever seen one."
West continued: "He brought back my clarity. That's where I found the truth. See, I've been the mental hospital and back, working for the devil. They didn't think I was gonna get out. They had already grabbed the shovels. They said, 'There's something wrong with his head. So his career is dead.' … But Jesus saves. No matter how long you've been away, no matter how long you've been in the dark, the light is right there, ready to save — to give you the confidence."
Kanye West opened up about a past addiction
West shared some of his past struggles with alcohol, even shedding some light on the infamous 2009 VMAs when he interrupted Taylor Swift's acceptance speech.
"I never thought about the effect alcohol could have had on my life," West said. "I was drinking on the red carpet and then running on stage a few minutes later. And everyone around said, 'Nah, he ain't really no alcoholic.' And then you get to the point where you're drinking Grey Goose and orange juice for breakfast, thinking, 'Nah, I ain't really no alcoholic.'"
West previously mentioned his alcohol issues in a December 2018 tweet, where he noted: "I give up drinking every week."
'I beat the devil'
West also told the crowd about the day he managed to "beat the devil." "There was some vodka in the refrigerator at my office, and sometimes I would just go ahead and take a drink from it in the middle of the day," he said. "And I was walking toward that kitchenette area, and I stopped myself and I said, 'Devil you're not gonna beat me today.'"
He added: "And it's something that we take on, day by day. Every day that I don't pick up that drink, I beat the devil."
Kim Kardashian West supports Kanye West's religious journey
West's wife, Kim Kardashian West, has been supportive of his religious journey, sharing during a Nov. 5 interview on The Real how she's made some compromises to "honor" him.
"I do think that, you know, he is my husband, so I obviously want to honor him and what he's feeling," she said. "And he's been going through this life change, and it's mostly about the kids."
How to get help: In the U.S., contact the Substance Abuse and Mental Health Services Administration helpline at 1-800-662-4357.