Kanye West Praised Kim Kardashian West for 'Officially Becoming a Billionaire' — Fans Think They Are Obsessed With Net Worth
Do the Kardashian-Jenners have an obsession with their net worth? Fans think Kanye West's tweet congratulating Kim Kardashian West on becoming a billionaire was tone deaf.
Kim Kardashian West is a billionaire and her husband couldn't be prouder about her accomplishment. Kanye West took to Twitter to praise his wife for "officially becoming a billionaire," prompting some fans to kick off a discussion about how the Kardashian-Jenners have an obsession with their net worth.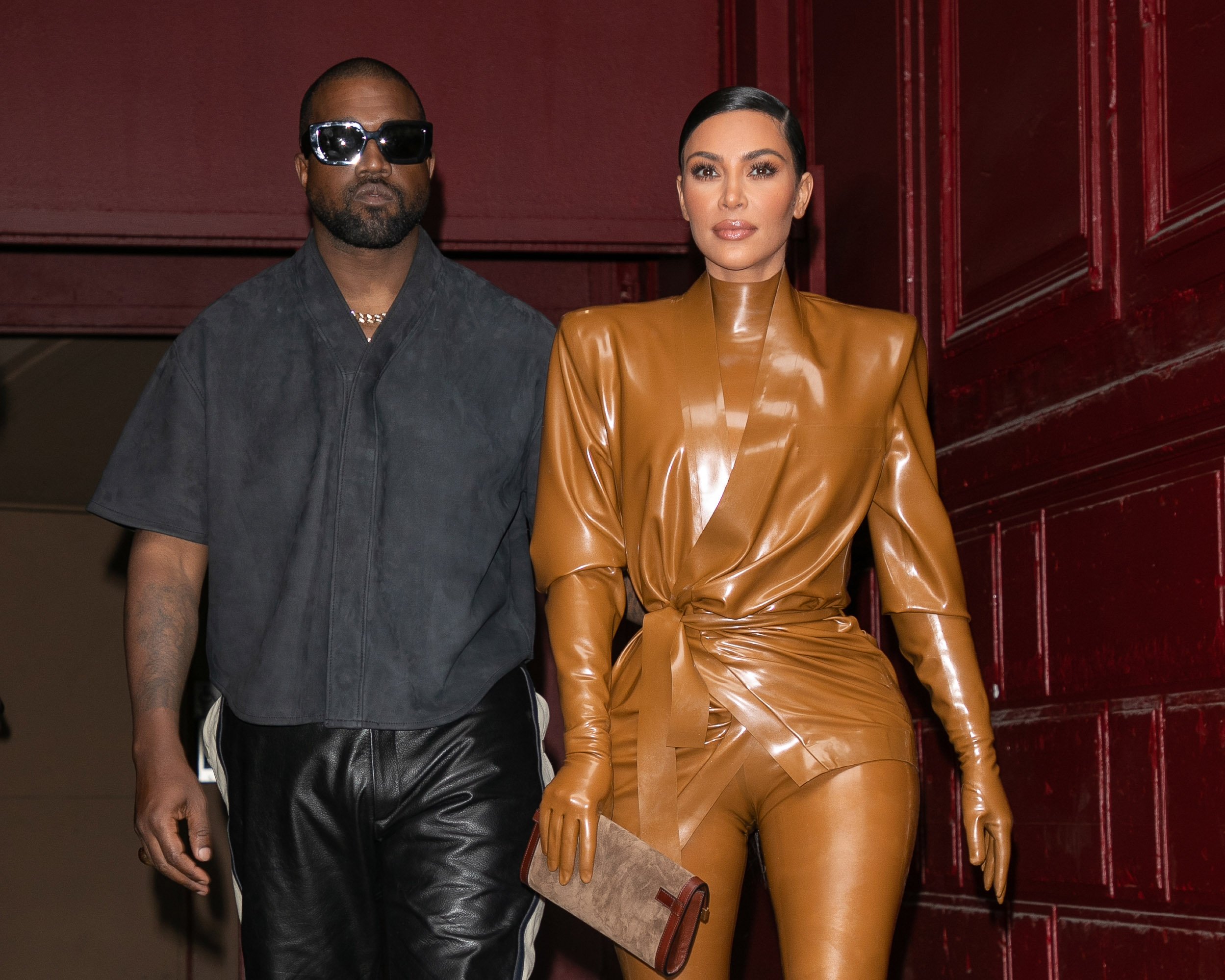 Kim teamed up with Coty
Kim has taken her net worth to the next level after selling a 20 percent stake in her KKW Beauty company to Coty for $200 million.
"Partnering with an established organization like Coty will be instrumental in the advancement of my brands as their global reach allows for faster expansion so people around the world are able to experience new launches first hand," Kim said in a statement. "This relationship will allow me to focus on the creative elements that I'm so passionate about while benefiting from the incredible resources of Coty, and launching my products around the world."
"Kim is a true modern day global icon," Coty chairman and chief executive officer Peter Harf said in a press release. "She is a visionary, an entrepreneur, a mother, a philanthropist and through social media has an unparalleled ability to connect with people around the world. This influence, combined with Coty's leadership and deep expertise in prestige beauty will allow us to achieve the full potential of her brands."
Kanye celebrated Kim's big news
Kanye took to Twitter to celebrate his wife's accomplishment, tweeting: "I am so proud of my beautiful wife Kim Kardashian West for officially becoming a billionaire."
He continued, "You've weathered the craziest storms and now God is shining on you and our family."
"So blessed this is still life. So I made you this still life. We love you so much," Kanye added, as his tweet included a "still life" photo with a green tomato, a cherry tomato, and flowers.
Fans wonder if they're obsessed with being rich
Kardashian-Jenner fans had plenty to say about Kim's new billionaire status and Kanye's praise for his wife, with many believing that the family has an obsession with their net worth.
"I've commented this before but what is this family's obsession with becoming a 'billionaire?,' one fan on Reddit wondered. "While I can name plenty of rich people that flaunt their wealth through possessions, lifestyle, etc (Karjenners included)… the celebratory posts about becoming a certain level of wealthy and not the accomplishment behind the wealth is SO strange. It comes off like a huge insecurity of trying to prove they're successful."
Others agreed, with one Reddit user commenting, "Because it is. I love them all but it is. Nobody from Silicon Valley etc. talks like this, it's extremely gauche."
Another Redditor agreed, commenting, "Their obsession with their net worths makes it obvious that they're insecure about their status and makes me question whether people in Hollywood still look down on them."
Others thought Kanye should "read the room," given the current state of things in the world. "In part, the insecurity is just seething through his tweet. But I mean, this is a family full of people who like attention, let's be real," one Reddit user's comment began.
They continued, "It doesn't seem like they ever check the temperature around them. Highest unemployment, praising Kim because she is a billionaire and somehow attributing it to god. Guess god isn't shining on all those other 'normal' people."
"America is in the middle of a pandemic and countless people have lost their jobs. Maybe now isn't the best time to brag?," another fan stated.