Kanye West Spent $3.3 Million Proposing to Kim Kardashian
Today marks Kim Kardashian and Kanye West's fifth wedding anniversary. In honor of their wedded bliss, we're taking a look back at West's epic marriage proposal.

West proposed at a baseball stadium

The owner of the San Francisco Giants let West use AT&T Park for free, saving the rapper and fashion designer the $200,000 it would've cost him to rent out the entire stadium for one night.

Who can propose at a baseball stadium without utilizing the big screens? "PLEEEASE MARRY MEEE!" the venue's Jumbotron read.

He hired a 50-piece orchestra

Because he couldn't convince Lana Del Rey to fly to AT&T Park in San Francisco, Calif., to sing her song, "Young and Beautiful," during his proposal to Kardashian, West got the next best thing.
He hired a 50-piece orchestra to play the song, one of Kardashian's favorites.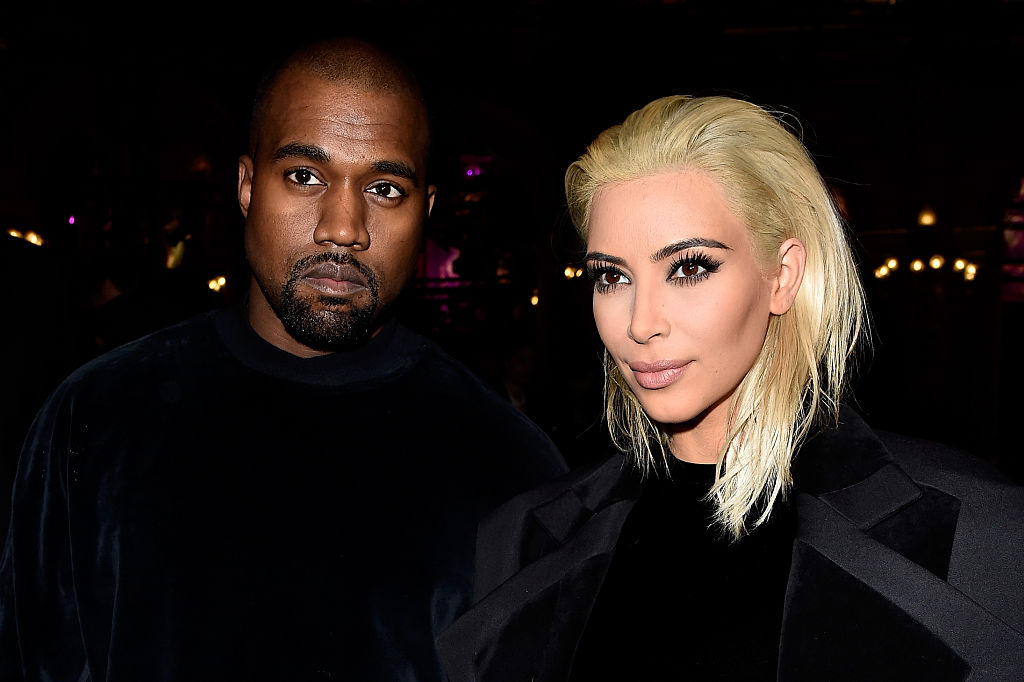 Kardashian later said that when she heard "Young and Beautiful" playing, she thought West got the singer to perform as part of her 33rd birthday celebration in 2013.

Keri Hilson, Ne-Yo, and West's song, "Knock You Down," also appeared on the orchestra's set list.

West had three engagement rings made
"She knew I was eventually going to ask her to marry me. I just had to get that ring right," West said during a radio interview following the proposal in 2013.

And get it right he did. West had not one but three engagement rings made. "I worked with four different jewelers, three rings were made, only one, like, actually hit the finger with Lorraine [Schwartz]. She came through."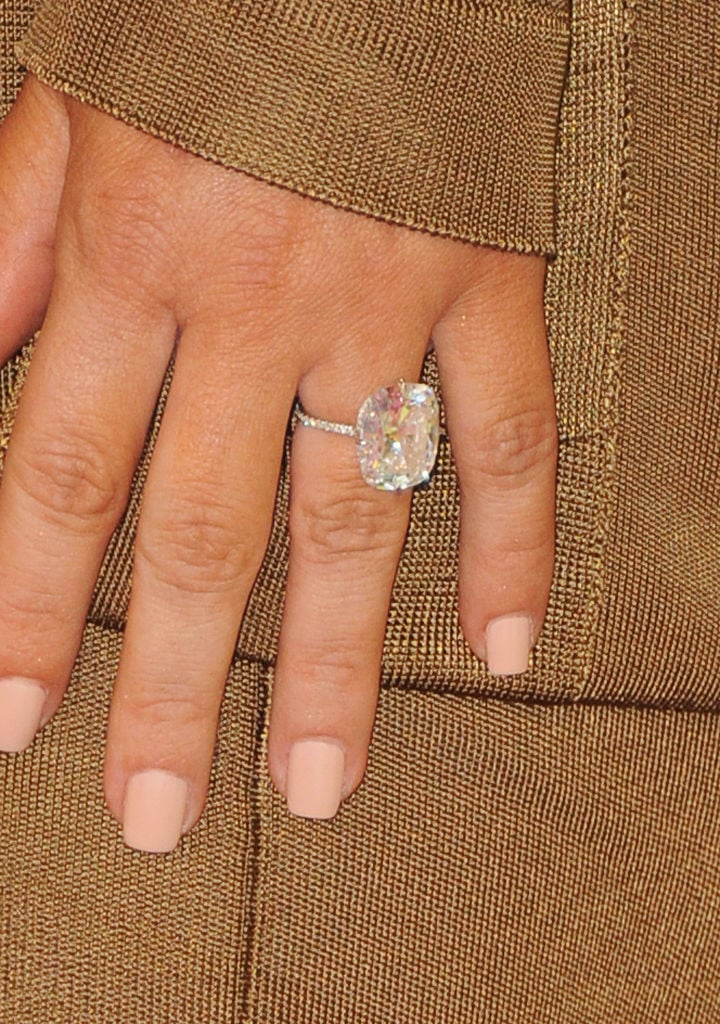 West proposed with a 15-carat sparkler designed by favorite celebrity jeweler, Lorraine Schwartz. This is where the bulk of West's $3.3 million marriage proposal went.

Michael O'Connor, a celebrity jewelry expert, estimated the ring's value to be $2.5-$3 million.

West kept the proposal a secret from Kardashian
West proposed to Kardashian on her birthday and managed to keep it a secret from most of the Kardashian-Jenner clan. "I truly was surprised," Kardashian told Ellen DeGeneres on, The Ellen DeGeneres Show, in 2017.
https://www.ellentube.com/video/kim-kardashians-amazing-proposal1.html
Family members, as well as friends, hid in the dugout at the stadium during the proposal then rushed the field after Kardashian accepted.
He didn't necessarily want the proposal 'to be romantic'

When explaining a situation with the lights at the stadium, West revealed that he didn't intend the proposal to be very romantic.
"Yeah, they didn't have the lights exactly like I wanted it to be. I'm arguing with the guy who put it together for me. He's talking about, 'Man it need to be more romantic. I said, 'It's a baseball field. What you talking about? If I wanted to be romantic, I would have gone to a small restaurant or something."

Kardashian and West just welcomed their fourth child, a baby boy, via surrogate, and are enjoying the life they've created for themselves. "Life couldn't be better," Kardashian wrote on Instagram about her wedding anniversary.