Is Kanye West Really Meeting With Vladimir Putin and Planning Sunday Service in Russia?
Kanye West and Vladimir Putin might have more in common than many people realize. The Grammy-winning rapper is allegedly looking to expand his influence in Russia in 2022, and hopes to use the power of music to do so.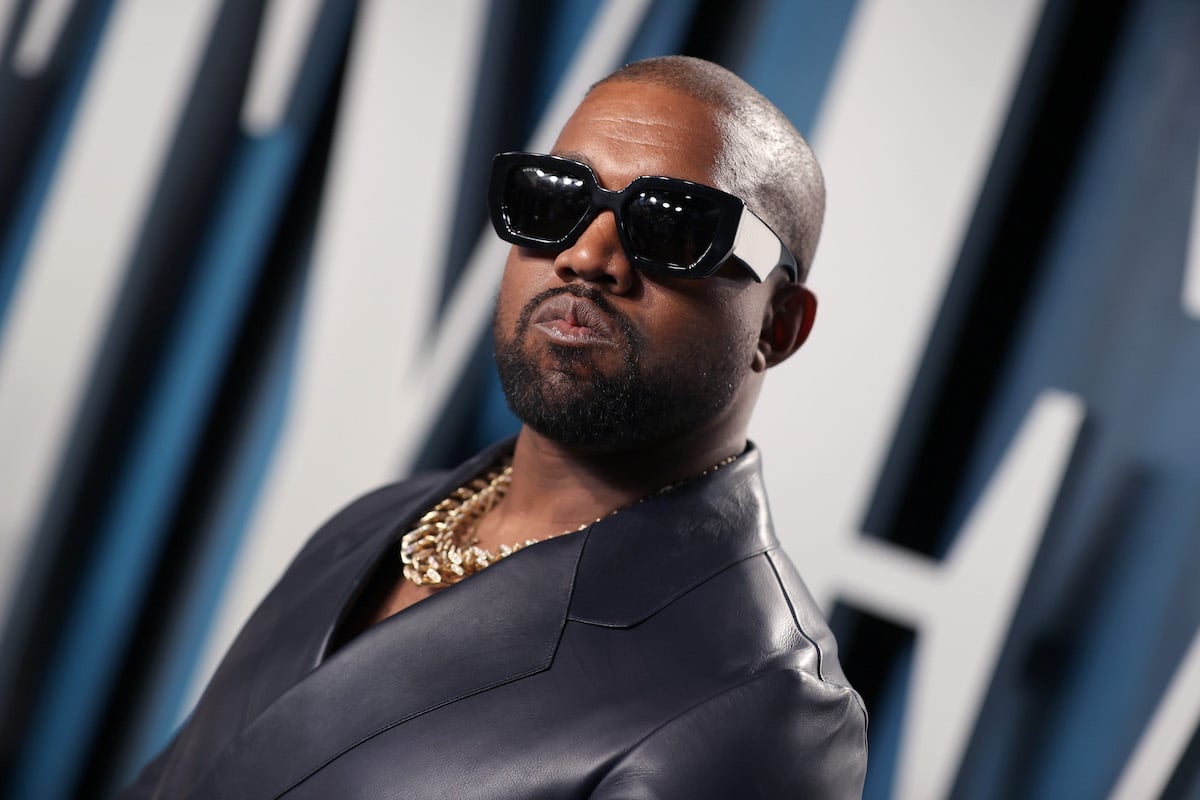 Kanye West is allegedly meeting with Vladimir Putin in Russia
In early 2022, Billboard reported that West is planning to visit Moscow to look into various business dealings, including putting on a special Sunday Service performance in the Russian capital. Not only that, but he would also meet with President Vladimir Putin himself.
Ameer Sudan, a friend and associate of West's, told Billboard that rapper was planning a trip to Russia with lawyer Scott Balber, who works with the Azerbaijani-Russian billionaire property developer Aras Agalarov and his son Emin. Coincidentally, Emin happens to be a popular music artist in Russia.
Kanye West's associates don't know if he's actually going to Russia
While Sudan seemed to reveal plans the rapper was getting involved in, a publicist for West told Rolling Stone the story was "Entirely fabricated" and a "work of fiction or wishful thinking from these Russian people." A publicist for Emin Agalarov, meanwhile, said he could "confirm there are talks going on," but didn't elaborate.
Sudan estimated that West's dealings with the Agalarov family would increase the rapper's net worth to upwards of $10 billion. As for the Sunday Service performance (which would be West's first time ever taking a stage in Russia), his team is looking at venues ranging from small city theaters to the Olympic stadium in the middle of Moscow. Regardless of where he performs, West is planning to invite President Putin to the show.
Sudan also revealed that West was planning on working on music with Emin in a potential effort to help him garner crossover success in the U.S.
Kanye West's trip to Russia
Even though West is a world-famous artist, he'll still likely face some logistical difficulties getting both to and from Russia. U.S. citizens are allowed to travel to the large country, but the State Department currently has a level-four "do not travel" advisory in effect for Americans traveling to Russia. And even if West doesn't run into any diplomatic or bureaucratic snags while in Russia, there's still the ongoing issue of COVID-19 potentially surging in the country; he may even be barred from holding a large event that could become a superspreader.
Sudan's grasp on the situation might be confusing given the differing answers from various West team members. But he did offer Billboard an accurate description of the one-of-a-kind rapper.
"This is Ye; Ye is going to get there regardless," he said. "What are they going to say? He's going to be a special guest of the Agalarovs. Kanye knows what's going on more than the average human being; he's well aware of things. And it's nothing against the United States or to cause conflicts, but Ye is Ye — he can't be controlled."
RELATED: Kanye West is Launching a 'Donda' Brand of Electronics