Celebrity / Music / Net worth
Is Kanye West Richer Than Donald Trump? Their Individual and Family Net Worth Compared
Few believe that Kanye West can defeat Donald Trump in the 2020 presidential election. However, there's another way he could take 45 down a peg.
When Kanye West announced that he's running for president against incumbent Donald Trump, some were surprised to see the rapper seemingly turn on his friend. Then again, it's all about business for these wealthy men. Let's take a look at who wins the race they most care about: Their net worth.
Kanye West has been a supporter of Donald Trump in the past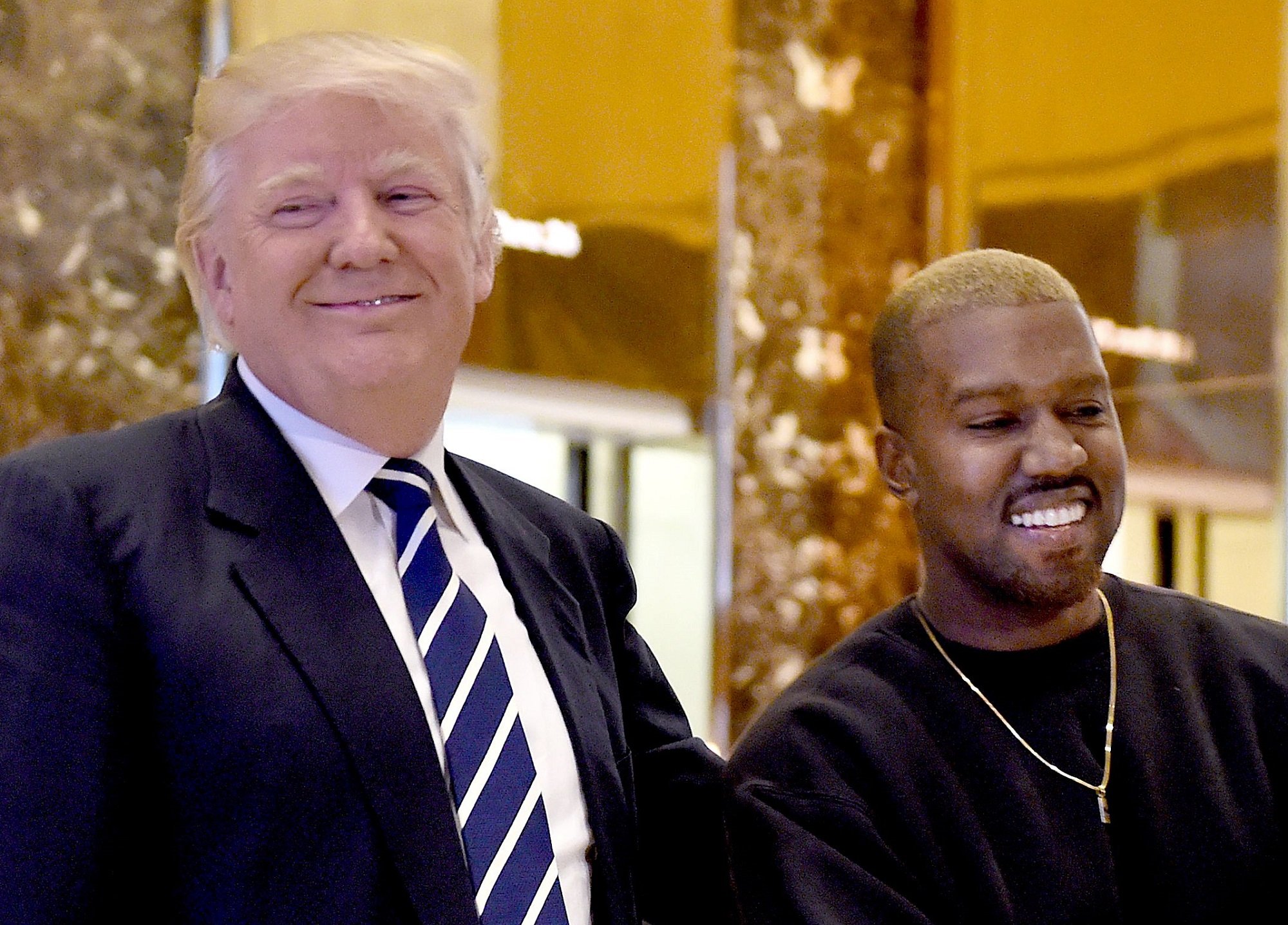 The connection between West and Trump dates back to a link via Trump's daughter, Ivanka Trump. The president congratulated West on his marriage to Kim Kardashian West in 2014, and in the years since, they've continued to come into contact with one another.
Trump is wont to change his allegiance based on what people say about him. So it's not surprising that he likes West, who has repeatedly defended him. They met publicly in December 2016 (above), shortly after Trump won the election. But many still can't get over that West supports the president.
West says he's running against Trump in the 2020 presidential election
One thing the two have in common? They've been deemed narcissists by their critics. Just as Trump will turn on someone when they get in his way, West has been known to do the same. And given that he's mentioned running for president for years, his July 4 proclamation isn't shocking.
In fact, some believe that West donning a "Make America Great Again" hat and spending time with Trump was all an act. After he attended a Black Lives Matter protest in June 2020, rapper GLC claimed that West had jumped ship, stating that he got in with Trump to help get people out of jail.
By himself, Trump is worth more than West
As obsessed as they are with titles and status, West and Trump both spend a lot of time talking about money. And when it comes to who is wealthier, there's a discrepancy. Trump, who reportedly lost $1 billion during the coronavirus (COVID-19) pandemic, is now worth $2.1 billion, according to Forbes.
Meanwhile, West has purported to be a billionaire for some time. Though Forbes initially disputed this, a more recent review of his finances revealed that he does make the cut. However, Trump still surpasses him. According to the April 2020 report, West is worth 1.3 billion.
But with Kim Kardashian West's wealth, West overtakes him
Of course, that's not the whole story. There's also Kardashian West's fortune to factor in. Despite West's June 2020 tweet, Forbes puts her net worth at just below that, (around $900 million). Then, there are their four children, including North West, who may be worth around $10 million.
As for Trump's wife, Melania Trump, she's estimated to be worth $50 million. Coupled with her husband's net worth, that's $2.15 billion. Compare that to West, Kardashian West, and all of their children, and the possible candidate just edges out the current official with $2.21 billion.
Are the Kardashians worth more than the Trumps?
Since we're taking it beyond just Trump and West themselves, why not expand the net worth breakdown to their extended families. Factoring in all of the Kardashian-Jenner unit as well the Trump and Kushner families, the comparison comes down to millions, not billions.
According to Electric Ride On Cars, the Kardashian family's total net worth is $4,751,200,000. This factors in Kylie Jenner's much-debated net worth. And once again, they beat out the Trumps, whose net worth is thought to be around $4,560,000,000.