Kanye West Says Kim Kardashian 'Cried' at the Alleged Second Sex Tape: 'They Just Saw Her as a Commodity'
Kim Kardashian and Kanye West split up. But he still wants to help her with her ongoing sex tape scandal. Learn what he said about it.
Kanye West spoke out about soon-to-be-ex-wife Kim Kardashian's alleged second sex tape in January 2022. The two made their split official in 2021. But rumors about their troubled marriage began swirling years earlier. And West's sometimes controversial comments about the Keeping Up with the Kardashian's star continue, as he states she "cried" about the tape — which may or may not even exist. The rapper revealed that even during their marital strife, he went to great lengths to protect Kardashian from a worsening ongoing scandal. 
Kanye West on Kim Kardashian's alleged second sex tape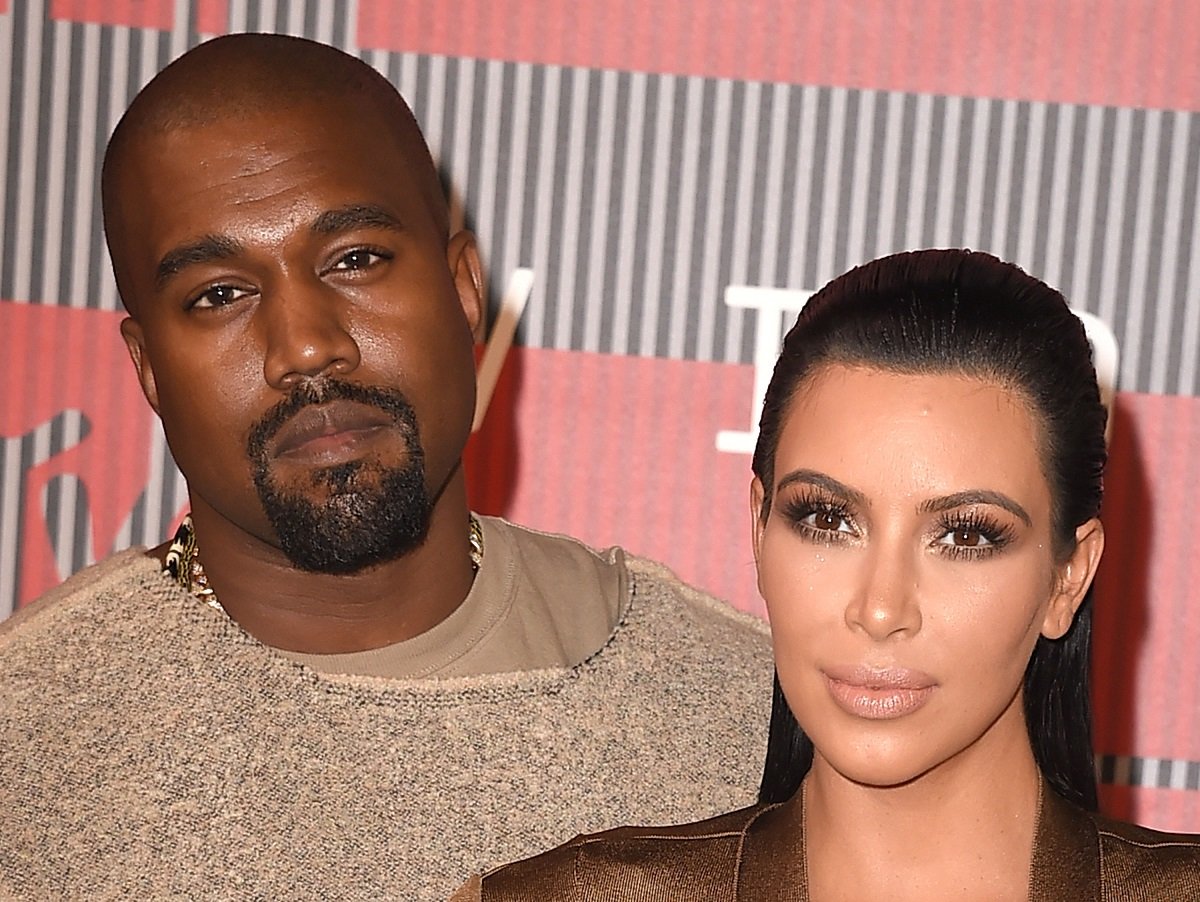 As Extra reports, West shared details of his past while demonstrating his devotion to Kardashian. There's no doubt the pair have a storied history. After meeting in the early '00s, West and Kardashian grew close. She turned to him for comfort during some particularly troubling times in her past relationships. Now, West reveals he was more involved in helping Kardashian overcome that past than we previously knew. 
In fact, in a January 2022 interview with Hollywood Unlocked, West paints a picture of himself as the gallant hero who went to great lengths to defend Kardashian from further attacks. In 2007, Kardashian saw a sharp rise to public prominence thanks in no small part to a leaked sex tape that she made with Ray J in 2002. The origins of that tape became the center of a lawsuit and eventual $5 million settlement for Kardashian. 
In September 2021, Ray J's former manager (who goes publicly by Wack 100) claimed he had a second part to the infamous sex tape that was "more graphic" than the first. Ray J chastised his former manager for bringing up this salacious past. But he did not deny the tape's existence. Wack 100 said that the only person he would consider handing over the materials to was Kanye West because "that's the mother of his children." 
West recounted getting wind of the additional footage and flying two back-to-back red-eye flights to gain possession as quickly as possible. 
Kardashian cried when West brought her the footage, he says
As soon as West got back with the laptop containing the footage, he took it to Kardashian. 
"She cried when she saw it," he recounted in the Hollywood Unlocked interview. "You know why she cried when she seen the laptop? It represents how much she's been used. It represents how much people didn't love her, and they just saw her as a commodity." 
While West has sometimes been accused of controlling Kardashian and her image, this tale and his takeaway suggest that he's also protective of how the media and public treat her. 
Kanye West can't stop talking about his ex
While Kardashian moved on with Pete Davidson, West demonstrates a commitment to the past. Reports surfaced that he bought a house across the street from Kardashian. And he's taken plenty of opportunities to publicly declare his love for Kardashian and desire to win her back. 
The news of Kardashian's alleged second sex tape may not even be true. A statement from the KKW founder's representative (via Page Six) states the retrieved footage contained "nothing sexual [that was previous] unseen." Though "Kim remains firm in her belief that there is no new second tape that exists," the rep confirmed she was "very emotional" and "truly grateful" to West.