Kanye West Told Kim Kardashian West to Leave Him 2 Years Ago
After nearly seven years of marriage, Kim Kardashian West and Kanye West are headed for divorce. In January 2021, multiple sources confirmed the reality star's plans to end their marriage after West's controversial presidential rally, bipolar disorder episodes, and explosive Twitter rants sent her over the edge.
With the pair now imminently pursuing divorce, we've been doing a little digging into their relationship timeline and found that this isn't the first time the idea of separating has crossed the couple's minds.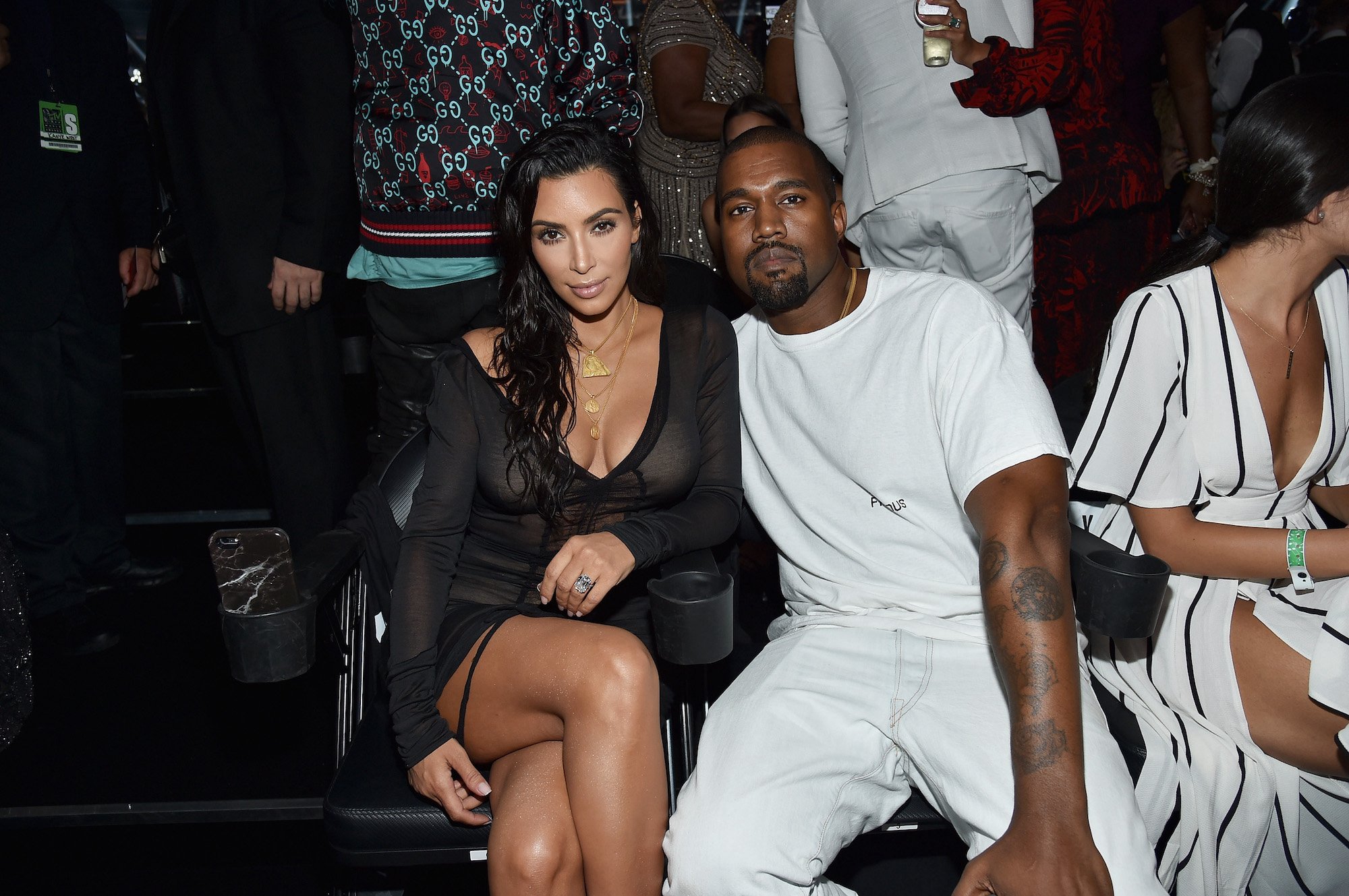 Kanye West told Kim Kardashian West to leave him following his 'slavery is a choice' controversy
In 2018, West found himself in the middle of a major controversy when he implied that slavery was a "choice" during an interview with TMZ.
His comment sparked major backlash as he was attacked relentlessly for making a statement he thought was an example of "free thought."
A few months after the interview, West apologized for his comments.
"I don't know if I properly apologized for how that slave comment made people feel, so I want to take this moment right now to say that I'm sorry for hurting," he said while appearing on 107.5 WGCI radio.
West also addressed the controversy in his eighth studio album, YE. In the song "Wouldn't Leave," the rapper reveals that he told Kardashian West that she could walk away from their marriage after she called him in a panic about the potential fall-out from his slavery comment.
"I said, 'Slavery a choice.' They say, "How, Ye?"/Just imagine if they caught me on a wild day," he raps.
"Wife calling screaming saying we're about to lose it all/ I had to calm her down 'cause she couldn't breathe/I told her she could leave me now but she wouldn't leave."
Weeks after his album release, West addressed the comments he made about his wife leaving him during an interview with The New York Times.
"There was a moment where I felt like after TMZ, maybe a week after that, I felt like the energy levels were low," he said. "I called different family members and was asking, you know, 'Was Kim thinking about leaving me after TMZ?'"
"That was a real conversation," he added.
Kanye West and Kim Kardashian West's marriage came to a head in 2020
Though Kardashian West and West's marriage remained intact following his slavery comment controversy, the rapper's most recent actions have caused their relationship to crumble, resulting in their impending divorce.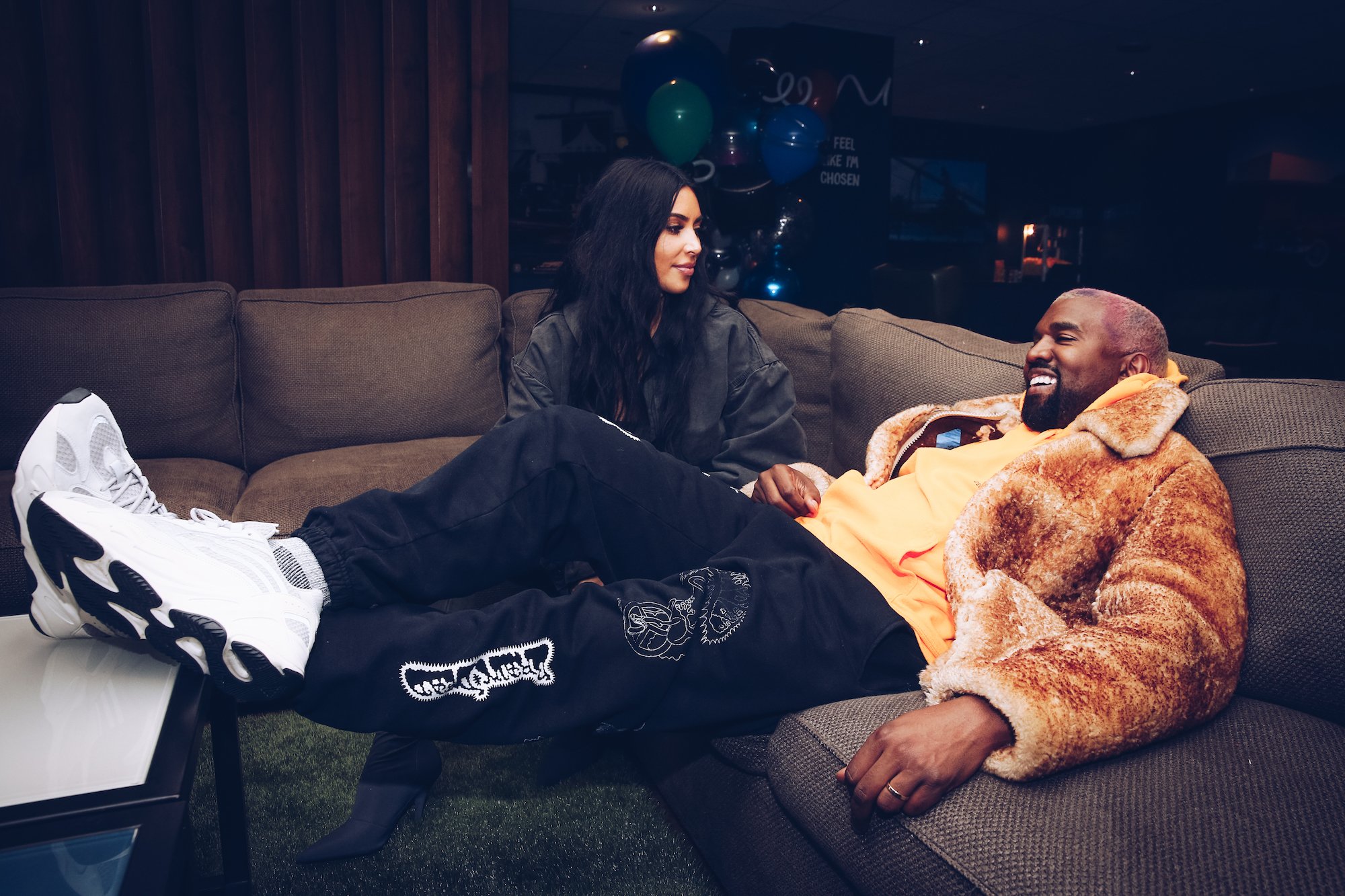 The couple's public drama started in July 2020 after the rapper made some controversial comments about their family life during his presidential rally in South Carolina.
The next day, he went on a Twitter tirade claiming that the Keeping Up With the Kardashians star was trying to "lock [him] up." He also tweeted that he had been trying to divorce Kardashian West for the past two years.
After things cooled down, Kardashian West defended her husband's actions in a post shared to her Instagram Story. Following her post, West apologized to the reality star for his actions.
Over the next few months, Kardashian and West made strides to better their relationship and seemed to be getting to a good place. However, the attempts to salvage their marriage ultimately fell short, and now, KimYe's officially headed toward divorce.
Kanye West is 'not doing well' following split from Kim Kardashian West
If you haven't been keeping up with Kardashian and West's impending divorce, then you're probably wondering where they currently stand with each other.
According to E! News, the pair are not talking, and Kardashian is now extremely "stressed" about the situation. In addition to that, the rapper is reportedly struggling to accept this new reality.
"Kanye is not doing well," a source tells People. "He is anxious and very sad. He knows that the marriage is over, and there's nothing that can be done right now. He also knows what he is losing in Kim."
Though there's a pretty slim chance Kardashian and West will reconcile in the future, the rapper continues to hold out hope that he and the reality star will work through their issues.
"There is very little hope of reconciliation," the source adds. "It would have to be a miracle. But Kanye does believe in miracles."