Kanye West's Pastor's Son Inspired His Rap Album About Jesus
Kanye West used to be a name associated with controversy and chaos. (We all remember the Taylor Swift VMA disaster, right? ) However, the rapper turned clothing designer is no longer interested in causing chaos, instead, he has chosen to spend his energy following Jesus and making art.
He's used to making headlines for the controversial things he says and does in the social limelight he and wife Kim Kardashian-West enjoy, however, recently the superstar has had a change of heart, or rather, God had changed his heart.
Kanye's life has had a shift of focus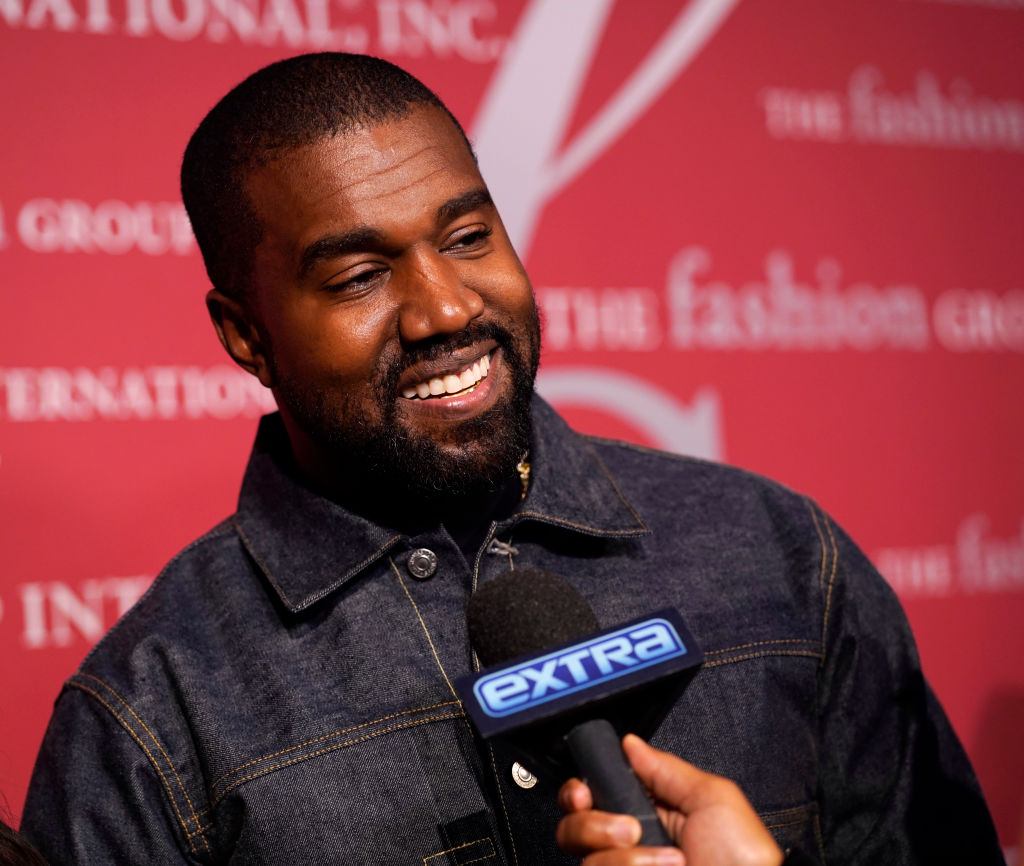 In the past two years, West has stopped drinking, started singing gospel music, and purchased large tracts of Wyoming countryside. What exactly is going on with him?
West has done a lot of reflection on his life lately. He tells GQ Editor in Chief Will Welch: "When I was not owning up to the maximum of who I could be as a dad and the maximum of who I could be as a husband, that kind of behavior, that kind of mentality, landed me in a place where I needed to be medicated." Instead, he is excited to note that "all of that energy and that creativity that I have channeled and put on track comes from me surrendering to God and saying that everything is in God's will."
Luckily for West, it looks like it is God's will to keep him at the top of the Billboard charts.
The Sunday Service hosted by Kanye is not what you think
On the first Sunday of 2019, West started performing gospel versions of his songs and soon after began rehearsing them outdoors. It wasn't long before clips of these rehearsals were posted on Twitter and they quickly went viral.
West's Sunday Service became an overnight sensation, people were definitely talking. Not because this was a typical Sunday church sermon, but because it combined the musical talents and genres of so many different types of musical talent.
Kanye's Sunday Service makes it big
By April of 2019, West was performing with his Sunday Service Choir at Coachella for Easter. The Sunday Service Choir, which is now conducted by singer Jason White has performed every single Sunday since to bigger and bigger crowds.
Shortly thereafter, West publicly announced that he had been reborn and he even hired a full-time, personal pastor to travel with him for weekly bible study. 
Fans wonder though, what the point of West's Sunday Service is. According to West's long time friend Tony Williams, "the goal is to be able to communicate love effectively,"…whatever that means.
Information about the services is scarce, and apparently attendees have to sign a non-disclosure agreement.
Kanye's most recent inspiration comes from a surprising place
What we do know is that fans waited a long time for West to release his 9th studio album Jesus is King. The album had several false starts and pushed release dates. However, despite the wait, the album still debuted at the top of the US Billboard 200 chart.
Interestingly enough, West tells interviewers that he was thinking of calling it quits on rapping and keeping his focus more on gospel music. Rapping seemed to be tied to heavily to his past that he wondered if he could fine-tune it to lean toward his calling to God.
"I was thinking of not rapping again," West admitted. "…because I rapped for the devil so long that I didn't even know how to rap for God. Then one of my pastors told me, "My son just said that he would want a rap album about Jesus from Kanye West."
He didn't say, "Kanye West, you should do this," or "you need to do this." He just told me something that a child said. And that one thing made the difference."
The difference has made a big impact on West and his fans. Jesus is King spent 16 weeks on Billboards top 200 Chart.