Kanye West's Wyoming Compound Will Have a 'Urine Garden'
Learn more about this peculiar feature in Kanye West's Wyoming home.
Kanye West has worn a lot of hats over the years. He's a rapper, producer, entrepreneur, husband to Kim Kardashian West, and father of four, just to name a few. As full as his life is, his future plans are somehow even more ambitious and include a possible run for the presidency in 2024, starting his own church, and what could be his biggest entrepreneurial business venture yet: a complete "seed to sew" product line operation based out of his ranch in Wyoming.
Kanye West has bought several properties in Wyoming
In the small town of Cody, Wyoming — about two and a half hours east of Yellowstone National Park, with a population of 9,885 — residents have been buzzing about West and his crew for a few years now. The rapper has been known to travel around the small town with a squad of Ford Raptors, enjoying local restaurants, and accidentally antagonizing the local wildlife.
West bought his first piece of Wyoming land in 2018. just 8 miles outside of Cody. It was a 4,000-acre sheep ranch called Monster Lake Ranch. West has since renamed it West Lake Ranch. After that, he went on to buy commercial property in town and a second ranch about an hour outside of the city.
The local newspaper, The Cody Enterprise, sheds light on the town's opinion of such a big star moving in. Some residents worry it will change the town for the worse, while others are excited about the economic potential a West business could bring to the town. One local columnist came under fire for describing West as "a famous, self-absorbed rapper who thinks homeboy Donald Trump is the cat's meow," and Kardashian West as having "a keester that knocks cans off grocery store shelves."
Kanye West's plans for his seed to sew operation
West has big plans for his compound in Wyoming. He said in an interview in late 2019: "We're building farms here because of the climate and because of the soil and hydroponic cotton, wheat, hemp and we're developing our own fabrics so we're going to go from seed to sew from the farming table so we can see the entire process."
What this essentially means is his Wyoming business would be in charge of and perform every single step of the manufacturing process, right from growing the materials up to sewing the products for final sale. 
In a recent piece in WSJ Magazine, West shared the plans for his compound designed by architect Claudio Silvestrin and light and spacial artist James Turrell (whom Kanye has drawn inspiration from and worked with in the past.) Of all the plans laid out, the "urine garden" is unsurprisingly garnering the most attention.
Kanye West's urine garden isn't as crazy as it sounds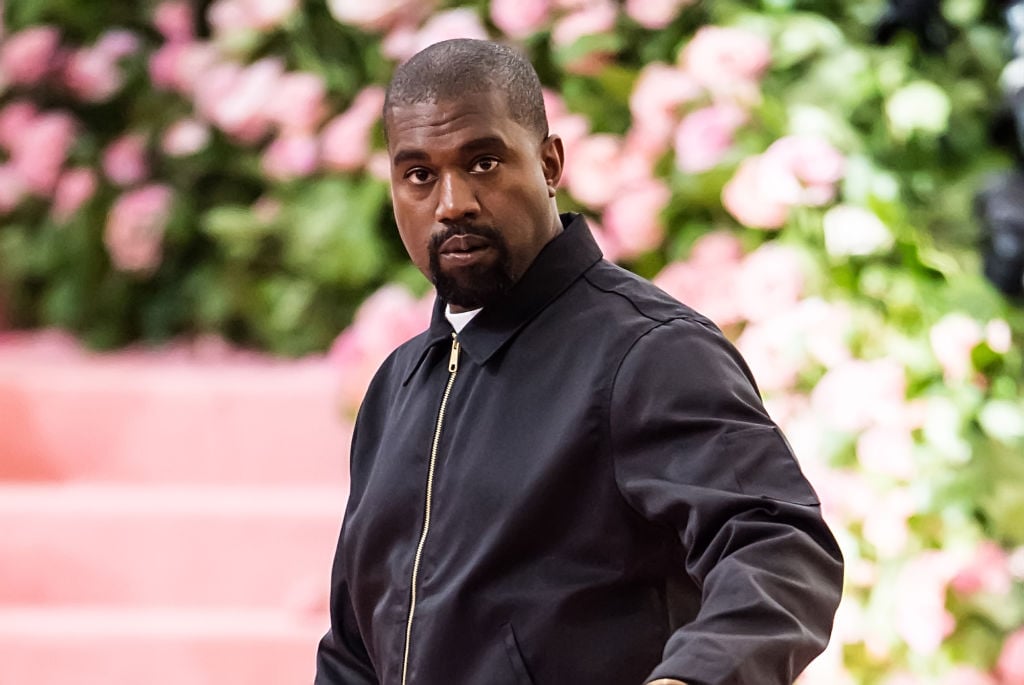 The plan illustrations for West's operation showed a complex ecosystem of seven domes that would create a self-contained ecosystem that would use an "aquaponic-like system that converts human waste into plant food."
To those not familiar with natural growing practices, using urine as fertilizer may sound insane, but it's actually a well-established practice. Urine is non-toxic and contains useful minerals and enzymes that, when diluted, is beneficial to the plants as feed in an aquaponics system. It's not unlike how certain types of animal dung can be beneficial when properly mixed with soil.
Other plans for the compound include a skate park and a meditation center. The meditation center, however, already hit some snags. Far from a simple, personal area to reflect and find refuge, the original design was set to be a 70,000 square-foot concrete amphitheater. Plans for the build were halted early on due to potential threats the center posed to the sage grouse, a protected bird species in the state.