Kanye 'Ye' West Begged His Dad to Call Kim Kardashian: 'Dad, I Need Your Help'
Kanye West says his own estrangement with his father as a child is his motivation to remain close to his father. West says that's the reason why he moved next door to his children and ex-wife, Kim Kardashian.
Kanye West, now known as Ye, and Kim Kardashian's divorce is one of the most contentious Hollywood has seen in years. The once power couple now find themselves battling over issues regarding parenting styles and custody. Ye is also not a fan of Kardashian's relationship with SNL star, Pete Davidson. Some consider Ye's behavior, such as buying a home next door to Kardashian after their split, as erratic and stalker-like. For Ye, things became so complicated for him that he tried to get his dad involved to mediate.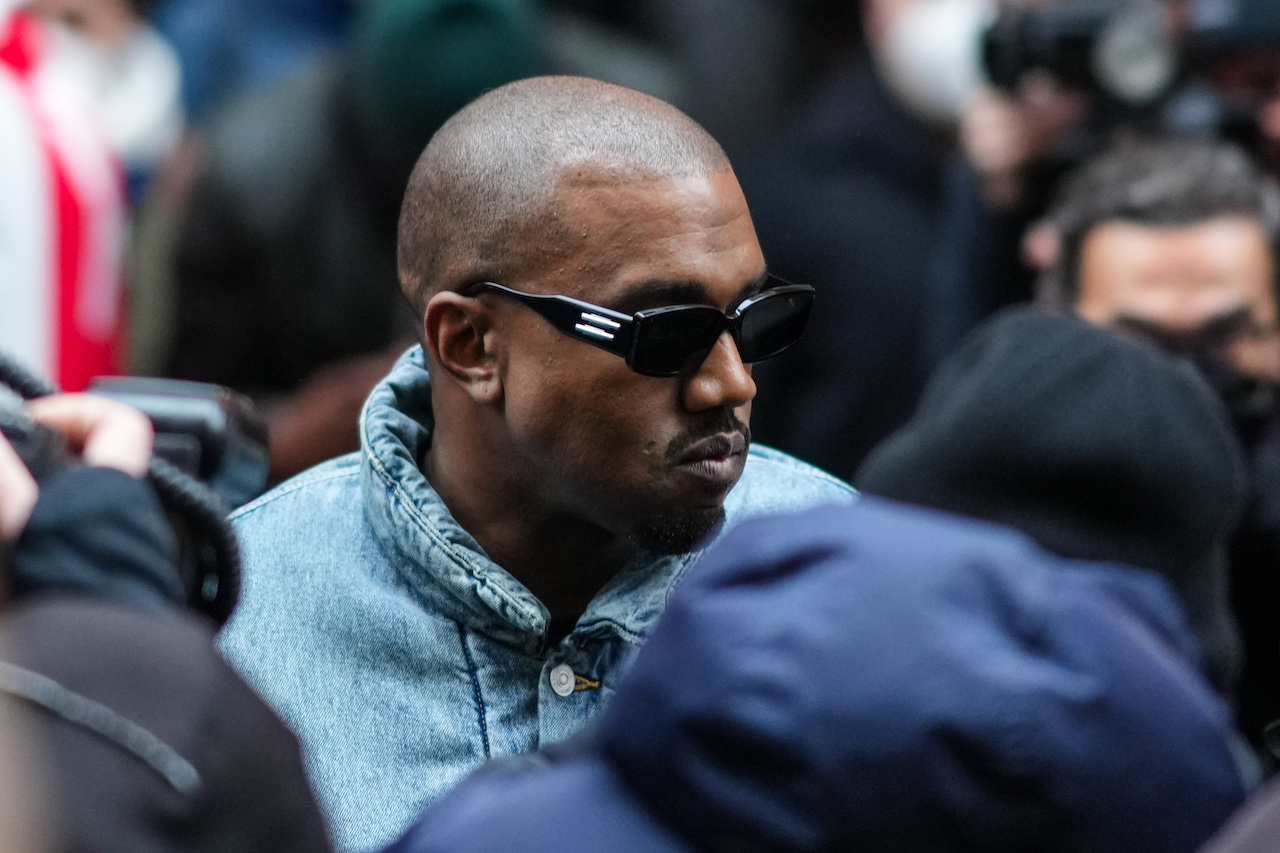 Kanye West shares details of conversation with his father
In conjunction with Hollywood Unlocked, Ye held a Black Future Brunch during Black History Month. The event was titled "Controlling Our Narrative" and Ye spoke openly about his feelings of his split and co-parenting dynamic with Kardashian to attendees.
Ye insists he only brought the house next door to his ex-wife and children to remain close and present in their lives. He said things between the two of them and their co-parenting relationship became so stressful that he reached out to his father for advice. He points to his own estrangement from his father that he experienced. Ye recently opened up about losing contact with his father when his mother moved the two of them from Atlanta to Chicago when Ye was a child. West explained to guests:
My dad told me three weeks ago, it's the first time he ever said that. [He told me] that my mom told him, "I'm moving to Chicago and if you try to come find me, you'll never see him [Ye] again.'…Why did he say that? Because I was begging him to call Kim and he was refusing to do it. He said, 'I don't want to talk.' And I said, 'Dad, I need your help. I can't see my kids, I can't do this.'..My dad didn't have the voice or the money to stand up [for me].
The SKIMS founder alleged Ye's antics were causing her emotional distress
In addition to Ye buying a house next door and practically harassing Davidson, the Yeezy founder also began airing out his grievances with Kardashian over issues in co-parenting online. He accused her of keeping him away from their children, not allowing him to celebrate their daughter Chicago's 4th birthday party, and changing her number to block contact. Kardashian addressed the claims once in an Instagram story, saying his actions would cause a negative long term effect on their children.
She shared similar sentiments with a judge. The Root reports that Kardashian cited Ye's social media posts as causing her emotional distress.
"I very much desire to be divorced. I have asked Kanye to keep our divorce private, but he has not done so," Kardashian said in a motion. "Kanye has been putting a lot of misinformation regarding our private family matters and co-parenting on social media which has created emotional distress. I believe that the court terminating our marital status will help Kanye to accept that our marital relationship is over and to move forward on a better path which will assist us in peacefully co-parenting our children."
Kim Kardashian is reportedly happy to be legally single now
Kardashian initially filed for divorce in Feb. 2021. She began dating Davidson in Oct. of the same year. For months, she tried to serve Ye with divorce papers and pleaded with a judge to declare her legally single. She finally was granted her wish a year after filing paperwork.
Sources tell E! News that Kardashian is happy to put the marriage behind her. She's said to be committed to co-parenting her and Ye's four children amicably. "Kim is feeling a huge sense of relief now that she has been declared legally single," the insider said. "She is very happy and feels she is one step closer to reclaiming her independence and being able to move on in her life."