What is Karamo Brown's Net Worth? Here's How the 'Queer Eye' Culture Expert Makes His Money
He loves Beyoncé, bomber jackets, and making people feel loved. Karamo Brown is one of the Fab Five members on the Emmy award-winning television show, Queer Eye. What is Karamo Brown's net worth? Here's what we know about the activist, actor, and culture expert of Netflix's original series.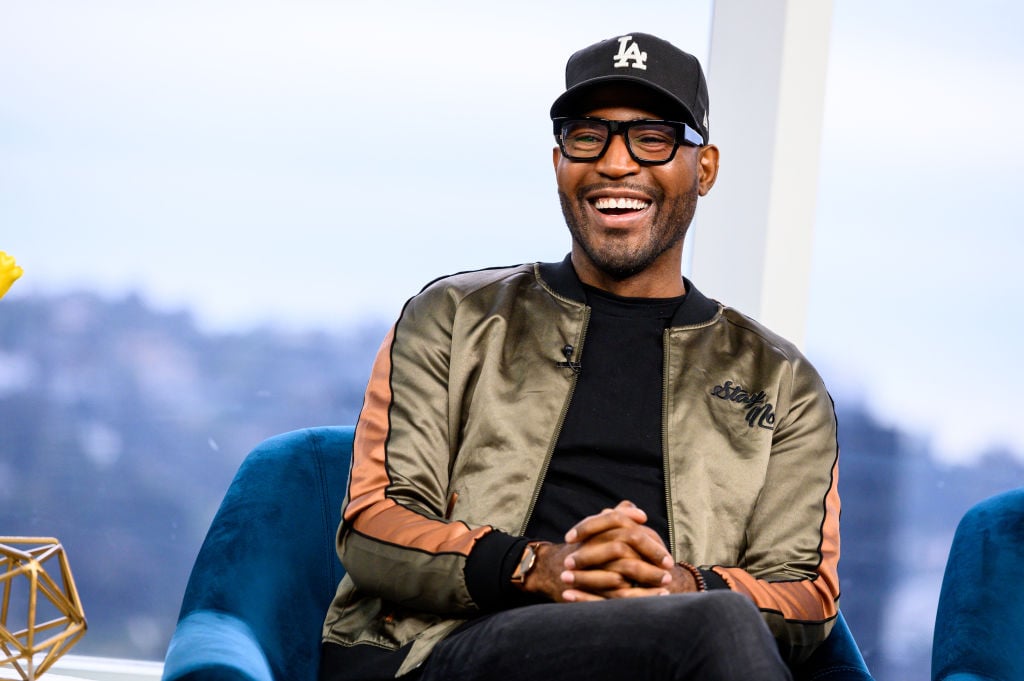 Karamo Brown is the culture expert on Netflix's original series 'Queer Eye'
It's hard not to cry at one of Karamo Brown's uplifting speeches during Netflix's Queer Eye. There, this personality stars as the culture expert and as a licensed psychotherapist and social worker, encouraging local heroes to be the best version of themselves. In his book, Naturally Tan: A Memoir, the fashion expert of the series discussed his first impression of Karamo Brown.
"So this setup was especially great because I wasn't trying to get the job; I was just trying to make a friend," Tan France wrote. "And already I had found a couple of people I thought I could be friends with, and still am friends with, to this day!"
"One of them was Karamo," France continued. "I remember thinking, 'Gosh, you're attractive.' He makes such intense eye contact, where he looks you deep in the eye as he's shaking your hand, and it's like everything else disappears. That night, I thought it was just for me — that I was special. Since then, I've learned that little s*** is just a highly skilled schmoozer, and he does that to everyone. It's a skill I wish I had."
Aside from his appearances on 'Queer Eye,' Karamo Brown has his own book
Queer Eye is not the only project of this actor and activist. Karamo Brown recently published a memoir, detailing his experience on the Netflix series and beyond, Karamo: My Story of Embracing Purpose, Healing, and Hope.
Additionally, he has a children's book published, written in part by Brown's son, Jason "Rachel" Brown. I Am Perfectly Designed encourages young children to embrace who they are. This isn't far from the messages spread on the Netflix original series Queer Eye and their recently released mini-season, Queer Eye: We're in Japan.
"Not often do parents and children get to work on a project together, especially after your children are out of middle school or sometimes high school," Karamo Brown said during an interview with USA Today.
What is Karamo Brown's net worth?
According to Celebrity Net Worth, this Queer Eye culture expert and author has an estimated net worth of $3 million. This net worth is the culmination of Karamo Brown's work with Dancing With the Stars, Queer Eye, and The Real World: Philadelphia, where he was the first openly gay black man on the reality series.
Additionally, Karamo Brown appeared in the film entitled Visible: The LGBTQ Caribbean Diaspora. He presumably earns some income from his book, entitled Karamo: My Story of Embracing Purpose, Healing, and Hope, which is available for purchase at Amazon, Barnes & Noble, and most major bookstores. 
Episodes of Queer Eye, including the recently released mini-series Queer Eye: We're in Japan, are available for streaming on Netflix.