Kardashian Fans Agree This Is the Worst Thing About Khloe Kardashian
When Khloe Kardashian first appeared on Keeping Up With the Kardashians in 2007, she became known as the family member with the outspoken, tell-it-like-it-is personality. Many fans seem to appreciate the fact that Kardashian is honest with her sisters and not afraid to call them out when they do something wrong.
However, over the years, fans have also picked up another personality trait that Kardashian has. This one, though, is something that fans cannot stand about her. Read on below to find out what fans think is the worst thing about Kardashian.
Fans say that Khloe Kardashian has been acting like a 'pick me' girl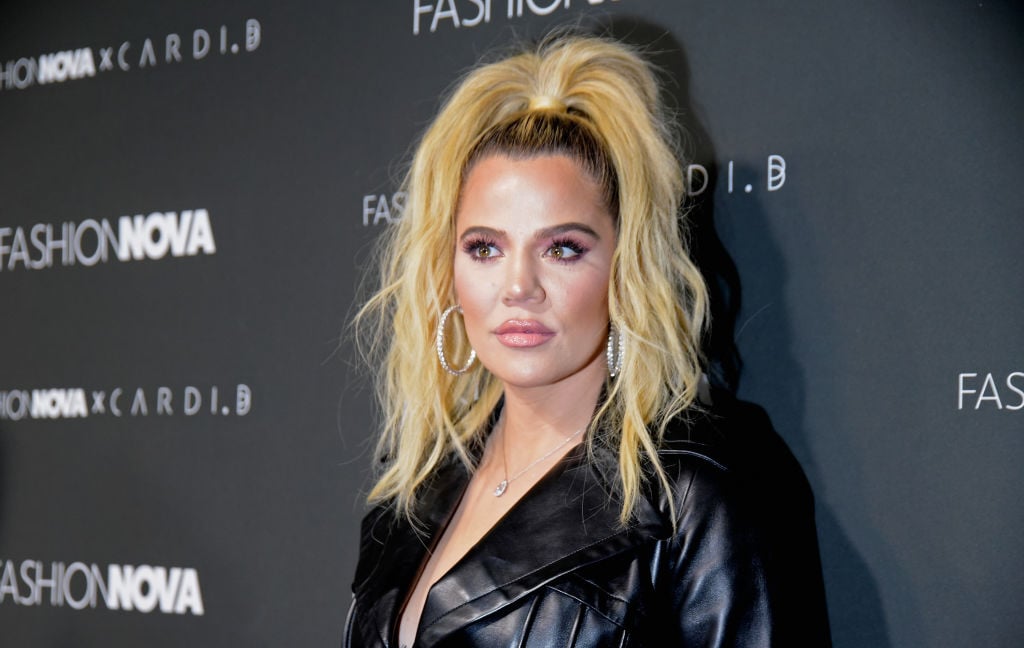 On Reddit, a lot of users agree with someone who pointed out that Kardashian is "the epitome of a 'pick me' girl."
According to Curly Nikki, a "pick me" girl is someone "who tries to distinguish herself from other women with the intent of making herself appear more appealing to other men."
Fans of Keeping Up With The Kardashians who have seen the way Kardashian interacts with men believe that the reality starlet often tries to market herself as being different from other women. They also feel she will do anything to please her men, even if that means putting down the women in her life.
"She wants to be 'not like other girls' sooooo bad," one Reddit user said. "It's so infuriating to see her ditch Malika to hang out with Tristan's guy friends in Cleveland, and roll her eyes at going on a girls trip (if a girls trip is 'too much drama' you should look at who YOU are friends with, not blame all women)."
Another person also pointed out: "I don't like the advice she gives her sisters when they are having problems with their relationships either. She always seems to tell them that they need to be more loving and do more for their men as if it's NEVER the case that the man could be in the wrong."
Khloe Kardashian has had a lot of problems in her relationships
A lot of fans believe that this "pick me" mindset has been a factor in why Kardashian's relationships have all failed.
For one thing, when one looks back at the relationships she's had since becoming famous, it's interesting to see that the majority of her ex-boyfriends cheated on her. The most recent one involved Tristan Thompson, who cheated on her multiple times throughout their 3-year-long relationship. Kardashian only called it quits with him in February 2019 after he was caught kissing a family friend and the affair became a huge scandal in the media.
On another Reddit thread, Keeping Up With The Kardashians viewers theorize Kardashian actually "doesn't care if she gets cheated on." Rather, she will only say goodbye to a cheating boyfriend if other people find out about his cheating ways and urge her to leave him.
"I think she's just so desperate to be in a relationship/married that she's willing to let this keep happening to her," one person said. "I wish she would realize her self worth and that she's still incredibly successful and beautiful and doesn't need to put up with this s***."
Can Khloe Kardashian ever find true love?
It seems that right now Kardashian just wants to focus on raising her daughter True. However, should she ever get back into the dating game again, the majority of people believe that she needs to make changes to her mindset if she wants to find a guy who she can stay with for a long time.
Obviously, many fans think that she needs to abandon the "pick me" attitude and not put up with guys who disrespect her and other women.
Additionally, it could be helpful for her to date guys who are different than what she normally goes for. Kardashian's dating history shows that she prefers to date rappers and athletes. Since these relationships have all gone downhill, perhaps a "normal" man who is not a celebrity could be better for her and her daughter.