Kardashian Fans Are Calling Khloé's Febreze Sponsorship 'Desperate'
We all know that the Kardashian-Jenner social media feeds are carefully curated to not only portray a particular lifestyle for the sisters but also to promote products. This, after all, is one of their primary sources of income, and it's exactly what it means to be an "influencer." You promote products — hopefully ones that you actually like and use — and the companies pay you to do so. 
Over the years, there have been plenty of questionable endorsements that have had critics raising their eyebrows, but Khloé Kardashian's latest partnership with Febreze has fans scratching their heads. 
Khloé Kardashian has faced backlash over endorsements in the past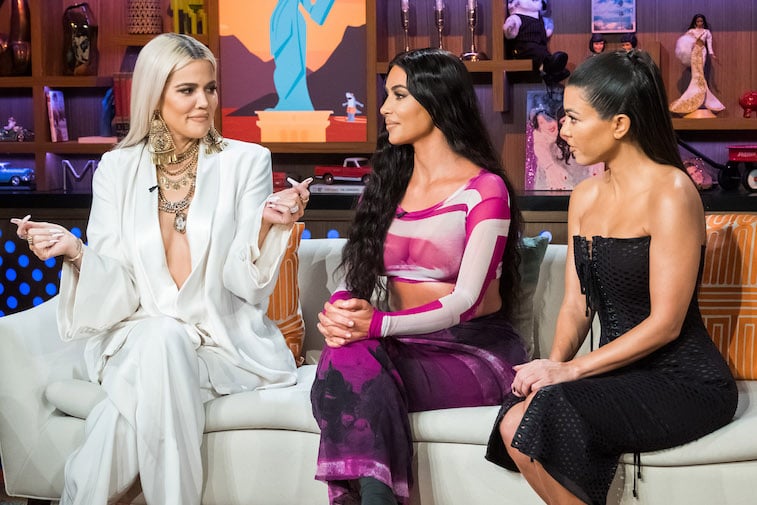 This is not the first time that Kardashian has found herself in the spotlight for a questionable endorsement. Back in March of 2019, she was at the center of an influencer debacle when The Good Place star Jameela Jamil called her out for promoting a dangerous product.
In a partnership with Flat Tummy Co, Kardashian had posted a picture of herself in front of a mirror with the company's shake powder in front of her and her bare stomach showing. The suggestion was that these shakes were responsible for her own coveted figure. 
Jamil took offense, pointing out that the shakes were not FDA-approved and that they had been found to cause unpleasant and potentially dangerous side effects. She called Kardashian "irresponsible." Jamil ended her pointed criticism with the lines, "You're a smart woman. Be smarter than this."
Khloé Kardashian may be on the lookout for revenue 
While no one could say with a straight face that any members of the Kardashian-Jenner family are in true financial trouble, it is possible that Khloé Kardashian is seeking out some new revenue streams. Speculation has been running rampant that her reality show Keeping Up with the Kardashians is on its last leg. 
With all the drama playing out about Kourtney Kardashian stepping away from the show and Kim Kardashian feeling overwhelmed with her busy schedule and having to pick up the slack, it's quite possible that Khloé has a since things are winding down on the long-running reality series.
That would also mean that one of her primary sources of income is coming to an end. With that in mind, she may be on the lookout for new partnerships. 
Fans think Khloé Kardashian's Febreze endorsement is odd
Recently, Kardashian posted a three-photo series in a partnership with Febreze. The endorsement features two pictures of her in a white button-down shirt and no pants.
In one, she's draped across a couch and surrounded by bottles of Febreze. In another, she's seated between two pillows on a bed with Febreze bottles all around her and another one in her hand. The final picture features three bejeweled bottles of Febreze next to a framed photograph of Kardashian and her daughter. 
The endorsement has fans puzzled. "How is this 'on brand?'" one fan asked. They went on to say that the partnership felt "desperate": "She seems desperate. These odd partnerships coupled with her tone deaf posts about being 'broke' makes me think she really does believe she has no money… Or thinks she is going to be broke very soon."
Another linked the odd partnership to the rumors about the show. "The show will come to an ending by 2021-2022 in my opinion. Kardashians are too expensive for the low ratings they are pulling for E!," the fan speculated.
Another commenter came to Kardashian's defense, pointing out that Febreze was a better product to promote than unhealthy diet shakes: "Honestly, this is way better than skincare/diet promotions. If this is what they need to do in order to make money, then great as long as they're not promoting fake results."
Whether Kardashian has simply become a sincere fan of an overly aromatic house or she's desperate for cash and taking it anywhere she can remains to be seen.