Kardashian Fans Are Genuinely Concerned About the Family: It's Been 'Quiet'
There are a lot of words that have been used to describe the Kardashians over the years. Flashy. Successful. Surprising. Fake. Rich. The one word that people don't usually associate with the reality TV family is "quiet," but that's exactly how fans have been describing them since their announcement that Season 20 of Keeping Up with the Kardashians would be its last.
The reality TV show has been the central focus of the family's fame since 2006, and it's hard to imagine just what the family will do once that platform is gone. Perhaps the silence is just a sign of the planning taking place before each of the family members make big declarations about their next steps.
Fans, however, are getting concerned. The silence from the family doesn't just seem out of character — it feels like a sign that something is wrong.
'KUWTK' has captivated fans for years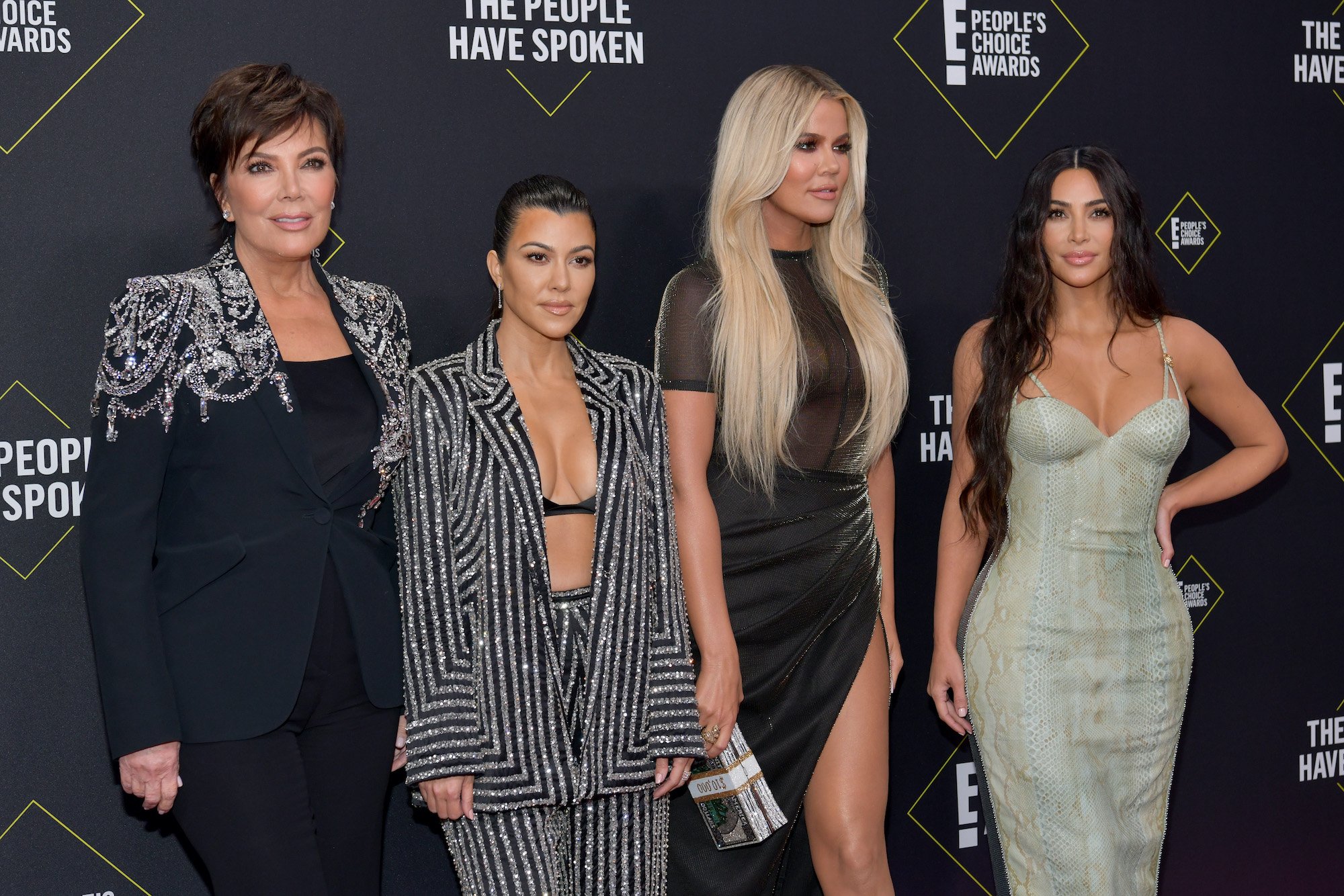 KUWTK premiered in 2006, and the Kardashian family was little known at that time. While Robert Kardashian was a famous lawyer who worked on the OJ Simpson defense team, he was hardly drawing millions of viewers obsessed with what he was wearing or what food he ate. He also had passed away after battling cancer before the show even premiered, so it would be hard to say that it was his fame the show focused on.
Instead, the series followed the family members — at that point, mostly older sisters Kim, Khloe, and Kourtney Kardashian — as they tried to rise in prestige among Hollywood's social elites.
Prior to the launch of the show, Kim Kardashian had been rubbing elbows with other famous socialites of the day.
Most notably, she'd spent time with Paris Hilton and her crew of friends that frequented tabloid headlines and nightclubs. Kim Kardashian West was also the victim of a leaked sex tape, which many people pointed out was suspiciously timed with the premiere of the reality TV show.
Most people scoffed at a family of people who seemed to be gaining fame for no other reason than wanting to be famous, but their method turned out to be a recipe for wild success.
Fans wonder what will happen next for the Kardashians
RELATED: 'KUWTK' Fans Are Convinced Kris Jenner Has a Kourtney and Scott Related Finale Planned
Related post url: 
Now that the show is ending after a stunning 20 seasons, things are a lot different for the family members. For one, the family has expanded well beyond the nuclear home that was at the center of the original show.
Most of the sisters have had children of their own, and the often tumultuous love lives that have on-again, off-again boyfriends coming and going from the spotlight keep fans on the edge of their seats. Meanwhile, each of the sisters has turned her attention to separate careers.
Kim Kardashian has focused on growing a shapewear business while working on a law degree and living a captivating life with her husband Kanye West and their children.
Kylie Jenner made headlines for the success of her cosmetics business and then made headlines again for faking the heights of that success. Kendall Jenner has a thriving modeling career. Each sister has managed to amass a fortune and her own set of fans and followers.
Now that the show is winding down, fans are waiting to see what's next for the family. It's hard to imagine that they'll simply fade out of the spotlight entirely.
Some fans are concerned about the Kardashians
While the Kardashians have faced more than their fair share of critics over the years, they've also amassed a considerable fan base. Some of those fans are now getting seriously worried about the state of the family.
A Reddit thread pointed out that there's a lot going on for many of the sisters, and fans genuinely hope everything will be alright. The original poster pointed to Kylie Jenner's absence on Instagram alongside Kim Kardashian West's focus on her husband's mental health as signs that things are amiss.
Add to it "Khloe having Tristan contemplations," and it's clear that there are a lot of uncertainties on the horizon.
Some commenters pointed to the pandemic as a source of concern, but others made it clear that the Kardashians aren't the only ones suffering the impacts. "I mean I wish them well but I'm far more worried about my own family/friends well being," one fan wrote.
Another added, "they are doing just fine in their mega mansions with their millions of dollars with all their fabulous things." Still, others didn't accept the deflection: "[W]hat's the harm in caring for others and their families?"