Kardashian Fans Think Jordyn Woods' Secret Tattoo Is About Kylie Jenner
Kylie Jenner and Jordyn Woods used to be the best of friends. However, after Woods made the huge mistake of hooking up with Khloe Kardashian's ex-boyfriend, the two friends have acted like bitter strangers to one another.
Since their very public falling out, the two have occasionally mentioned each other from time to time. But, for the most part, Jenner and Woods have gone to great lengths to keep their distance from each other.
While it seems that Jenner is perfectly fine not being Wood's friend anymore, Wood's does give fans subtle hints every now and then that she actually misses her ex-BFF. Recently, Wood's shared a tattoo on social media, and Jenner fans were quick to assume that the tattoo was referencing the youngest Kardashian-Jenner sibling. 
Kylie Jenner and Jordyn Wood's friendship
Jenner and Woods were first introduced to each other by their mutual friend, Jaden Smith. When the pair first met each other, it seemed like they became instant best friends.
For the next few years, the duo was always spotted together. It seemed like, for a while, you couldn't see one without seeing the other. They vacationed together, lived together, and even got "married" while they were on vacation in Peru.
Fans also thought that Woods should have won an award for being the most loyal friend ever when she was able to keep Jenner's pregnancy a secret back in 2017. At the time, many people were speculating that Jenner was, in fact, pregnant, and paparazzi were constantly following the young Keeping Up with the Kardashians star to see if they could spot a baby bump.
But throughout all of the speculations and whispers, Woods never let Jenner's secret slip to anyone. And when Baby Stormi finally arrived, Woods was right by her best friend's side and seemed to truly love baby Stormi as much Kylie did.
Woods also became close to the entire Kardashian-Jenner clan. Woods was even one of the few people who was invited to Kim Kardashian West and Kanye West's private wedding in 2014. For the most part, it really seemed like everyone in the family really liked Jenner's best friend.
Jordyn Woods betrayed the Kardashian-Jenner family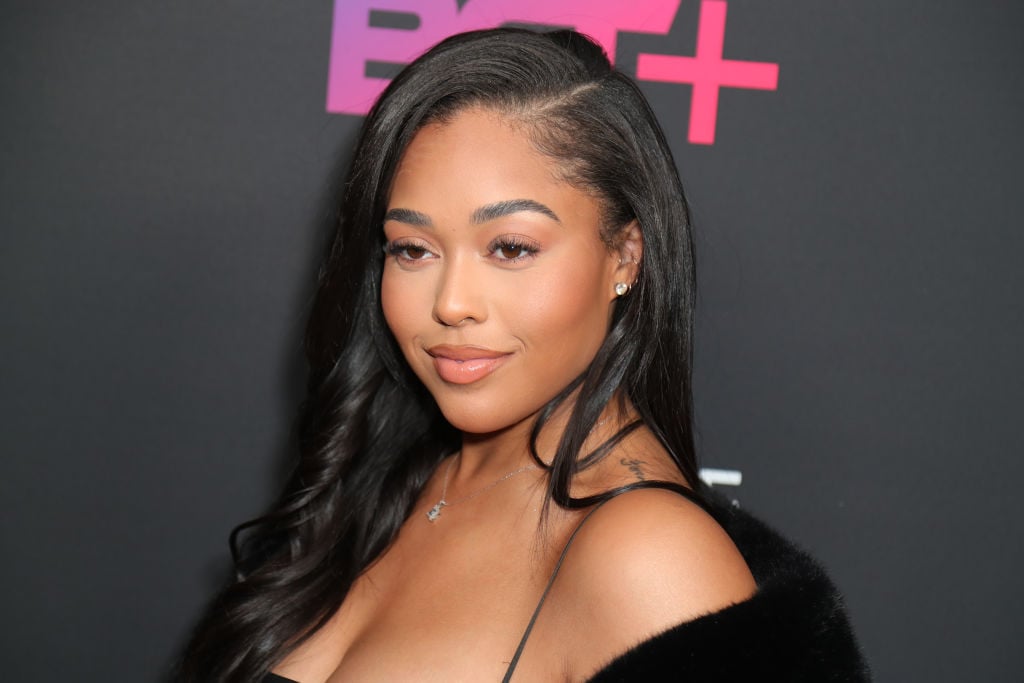 For years, Woods and Jenner's friendship definitely looked too good to be true. And in February 2019, their friendship was put the ultimate test when rumors swirled about Woods making out with Khloe Kardashian's then-boyfriend.
After it was confirmed that Woods did at least kiss Khloe's boyfriend and father of her child, Tristan Thompson, Jenner quickly ended the friendship.
On an episode of KUWTK, Jenner explained to her sister, Khloe, why she decided to end her friendship with Woods. "I called her and she didn't really say anything," Jenner told her older sister. "She was just like, you know, crying the whole time, and I was just telling her, 'I'm scared of you now, that you're capable of waking up the next morning with a smile on your face.' Then I pretty much told her exactly what we've been talking about — like, 'you weren't thinking about Tru, not Khloe, not me.' You can do whatever, but when it affects my family, me, that's when it's a problem."
Is Jordyn Woods' secret tattoo about Kylie Jenner?
Back in August of last year, many fans noticed that Woods had a new tattoo on the side of her forearm. Fans could tell that the new ink was a series of different words, but the letters were too small to make out exactly what the tattoo had said.
Recently, however, Woods put an end to the mystery and posted an up-close photo of her new tat that read: "What's meant for me will never miss me."
According to US Weekly, the quote on Woods' arm was taken from an Arab Muslim writer named Al-Shafi'i's quote: "My heart is at ease knowing that what is meant for me will never miss me and that what misses me was never meant for me."
Because Woods' got the tattoo just six months after her cheating scandal with Thompson, many of Jenner's fans think that the tattoo was a message for Jenner. On Instagram, one fan had written: "No wonder Kylie isn't your friend anymore."
Another commenter wrote: "Kylie is shaking right now." But another fan suggested that Jenner probably didn't care about the tattoo.