Kardashian Fans Wonder Why Kylie Jenner Hasn't Learned From Khloé's Big Mistake
Kylie Jenner and her older half-sister Khloe Kardashian have a lot in common. Khloe may be more than 10 years older than Kylie, but they both had babies around the same time.
Kylie's daughter Stormi Webster just turned 2, and Khloe's baby girl True Thompson will celebrate her 2nd birthday in April. The two cousins are destined to be close.
Khloe and Kylie had their kids around the same time, and with men who are turning out to be eerily similar. Sure, Travis Scott and Tristan Thompson don't have much in common, but the way Scott is acting right now has fans thinking this is history repeating itself.
Fans think Travis Scott and Kylie Jenner's relationship is similar to Khloe Kardashian and Tristan Thompson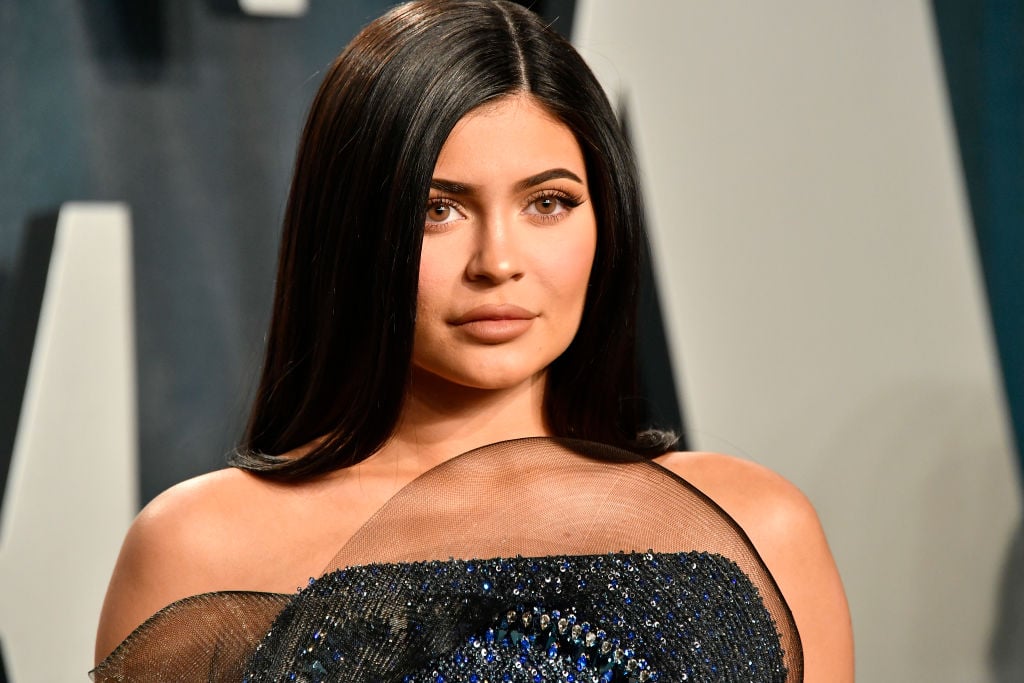 Not only are fans drawing parallels between Kylie and Khloe's respective relationships, but fans are thinking that Kylie did not learn from her big sister's mistakes.
Thompson cheated on Khloe multiple times before Khloe finally called it quits. Tristan was eventually caught cheating with Kylie's best friend, Jordyn Woods. They broke it off eventually, but it was after Khloe was reamed on social media for taking Tristan back after the first time he stepped out. 
Now fans think that Kylie is headed down the same path.
Fans caught Tristan Thompson cheating
It was Khloe's fans who first sounded the alarm over Thompson's cheating. He was caught out and about with other women, and people on social media tried to warn Khloe. She didn't believe the evidence. That made her eventual breakup all the more humiliating.
Strangers were warning Khloe about Tristan's infidelity, so when she wouldn't see it she looked foolish. At least that's how the majority of social media saw the situation. 
Now, fans are warning Kylie in the same way. Social media sleuths have found pictures of Scott with another woman. Her account is private, but she's been called out as Scott's side chick.
The woman is known to fans as Ro, which is short for Rojean. On a few occasions, she seems to have confirmed her relationship with Scott was happening while he and Kylie were together. The situation is similar to Khloe's drama with Tristan.
Now that it seems like Kylie may take Scott back, fans think that she's following in her big sister's footsteps. 
Will Kylie Jenner and Travis Scott get back together?
Kylie and her baby daddy spent a lot of time together over the holidays. They wanted Stormi to have both her parents for the special occasion, but they spent one-on-one time together, too.
That, in addition to the fact that Kylie has been posting pics of Scott on her Instagram stories, has fans thinking they're trying to make things work. Insiders say they want to get back together, and there are rumors that Scott filled Kylie's house with her favorite flower for Valentine's Day.
If they do get back together fans can expect a social media explosion. Kylie will probably be treated the same way Khloe was. If that does happen, she shouldn't be surprised.
As one fan on Reddit put it: "Kylie watched Khloe get dragged for how long over taking Tristan back the first time he got caught so why allow it to go on with Travis." 
To Kylie, her relationship with Scott may be worth some temporary social media shaming. If that's the case, then she probably won't mind going through it if it means getting her man back. Hopefully, if they do get back together, they stay together.