Kardashian/Jenner Fans Feel That Their Reign Has Come to an End
For years, it's been practically impossible to ignore the Kardashians and Jenners altogether. The famous family has been building up their empire for decades now. Thanks to countless scandals and their hit reality TV show, Keeping Up with the Kardashians, they were constantly in the spotlight. But, their wealth and notoriety only increased as they continued to expand beyond reality TV entertainment.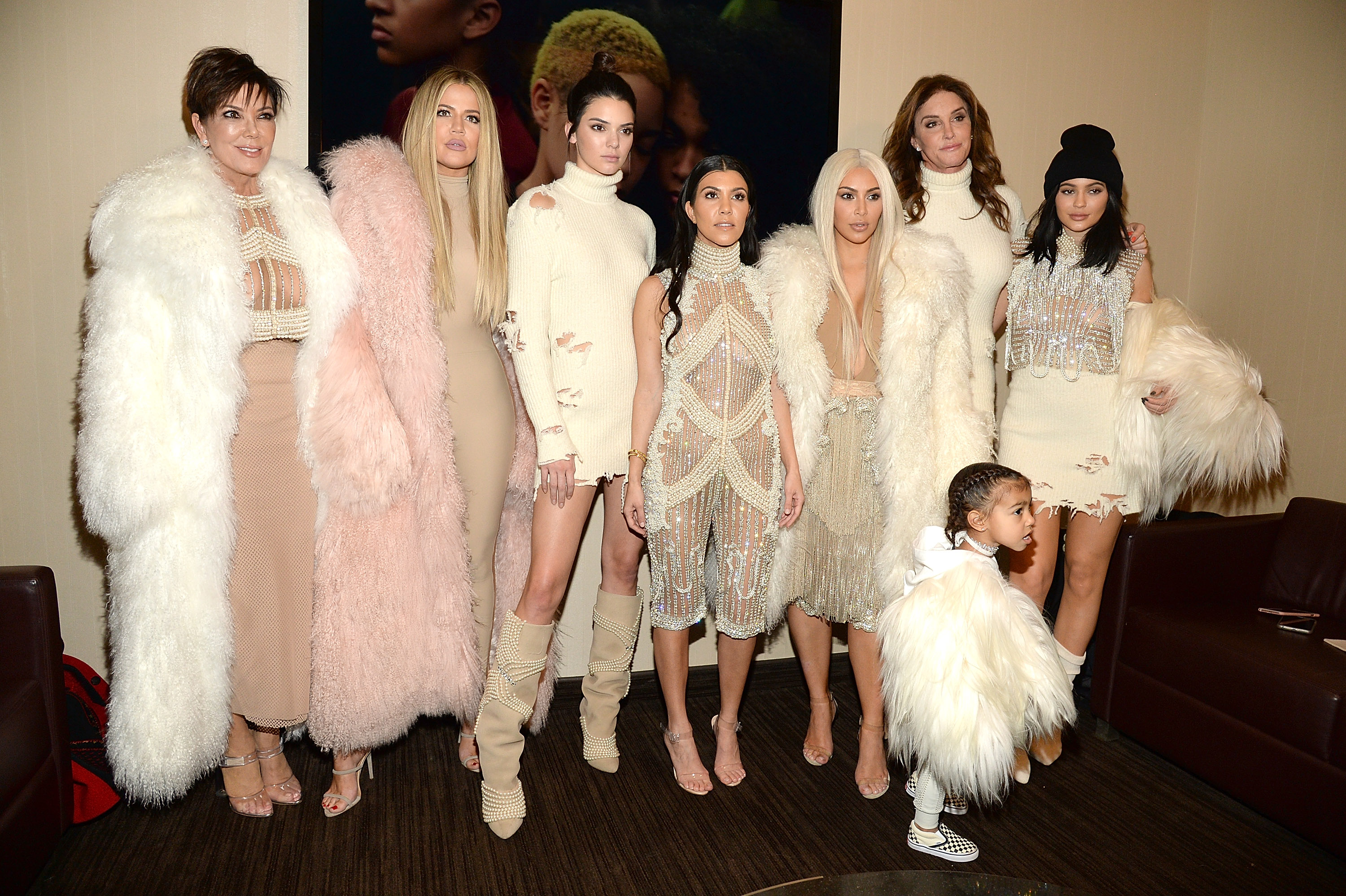 Though all of the Kardashians and Jenners are well-known now, for years Kim Kardashian West was considered the most famous of the pack. But as Kendall Jenner and Kylie Jenner reached adulthood, they built up a following of their own. Kendall found her footing in the modeling world and became the highest-paid model in the world. Meanwhile, Kylie built a makeup empire for herself, capitalizing on her Instagram fame while her net worth reached staggering new heights.
The famous family has switched priorities in recent years
Though the Kardashian siblings had businesses prior to Kylie's lip kit launch (which would eventually become Kylie Cosmetics) they'd never experienced the kind of success of their youngest sister did. However, after Kylie's success, more and more KarJenner businesses began popping up, including KKW Beauty, KKW Fragrance, skims, Kylie Skin, Good American, and Poosh. It seemed that the family was putting more energy into their businesses rather than entertaining audiences or maintaining fame.
RELATED: Kendall Jenner Can Tell If She's Going To Fall in Love the 'Second' She Meets Someone
But being so business-minded has likely contributed to the Kardashian/Jenner fatigue that seems to be happening as of late. Particularly since the coronavirus (COVID-19) pandemic hit, even fans seem to be fed up with the famous family. Many people are turned off by them constantly promoting their products when most people are experiencing an economic crisis. Furthermore, they have received tons of flack from fans and critics alike about flaunting their enormous wealth unnecessarily.
'Keeping Up with the Kardashians' canceled after 20 seasons
Even the news that Keeping Up with the Kardashians was ending after 20 seasons died down pretty quickly. Plus, a recent video that Kylie did has fans truly believing that their reign has officially come to end. The 23-year-old recently recorded a What's In My Bag video for her YouTube channel. While it could've been a fun way for her to show off her personality, it seemed that many people in the comments saw it as nothing more than a long advertisement for her brand, Kylie Skin.
"All the Kardashians do is advertise these days, Kim and Kylie's Insta stories are terrible," one fan penned on YouTube. "They built their empire, and now they're shoving it in our face. I love them but their time in the spotlight has to come to an end. Overpriced, glorified, sweatshop, garbage is what she is pretending to use, in a world where their dermatologists, facialists, etc. would not only discourage they use their own products but give them ones 1000x the price."
KarJenner fans on YouTube believe the family needs to step out of the spotlight
The fan continued on to point out the hypocrisy of the Kardashians/Jenners. 'Then they go and pretend like it's their products that make their skin clear and waist slimmer. Like its not the millions they spend on personal trainers, personal gyms, surgeries, hundreds of vacations, and the list doesn't end. I just wish they were more real about their lives instead of flexing and lying all of the time. I'm not saying we want the drama of their personal lives, but don't create this giant facade of perfection, flawlessness, materialism."
Clearly, even some fans believe that it's high time the Kardashians/Jenners step back from the spotlight. But, as long and fans continue to engage with their content and purchase their products, we don't see that happening anytime soon. Even with the cancellation of Keeping Up with the Kardashians, we're sure Kris Jenner has something up her sleeve in terms of what she and her family will get up to next.