The Kardashians Were in Tears After Visiting Their Childhood Home: 'We Felt My Dad's Presence'
Kim Kardashian West pulled off a major surprise for her mother -- but it didn't come without a few tears.
The Kardashians have been an incredibly close family since long before fame took them to new heights. Back in the 1980s, when the older kids were growing up, the Kardashians lived in a Beverly Hills home that, to this day, still holds a ton of memories. Kim Kardashian West pulled off a massive surprise for Kris Jenner's 64th birthday — they would return to the place where their family started. And none of them could hold back tears.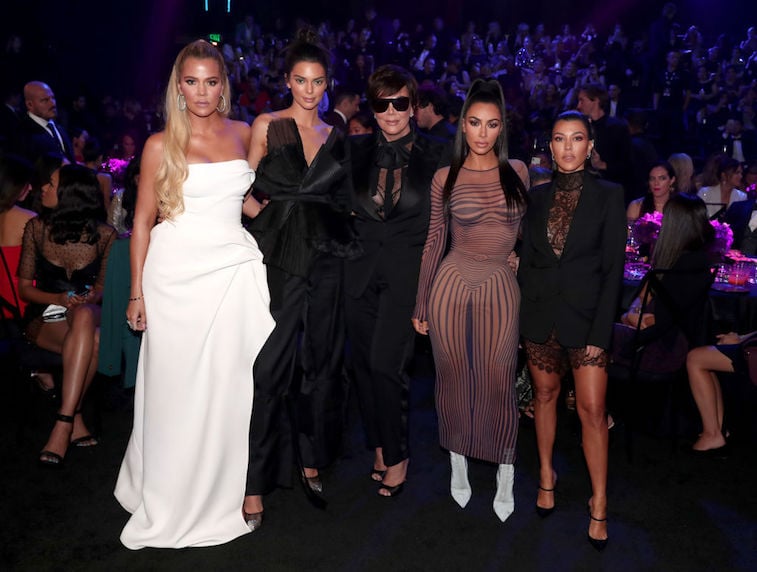 The Kardashians were born and raised in Beverly Hills
If it seems like the Kardashians were destined to be famous, it's because they pretty much were. Kris Jenner and Robert Kardashian were married back in 1978, and from there, they planted roots in Beverly Hills, where they welcomed four children. Kardashian was a successful lawyer and businessman who gave the family a life of luxury long before his daughters became massively famous. Kim, Kourtney, Khloé, and Rob Kardashian made years of memories in that home. An affair ended up causing Jenner and Kardashian's marriage to crumble, though the kids still have the fondest memories of growing up in that house. 
Kardashian West pulled off a huge surprise for her mother's birthday
Kardashian West has her mother to thank for the majority of her fame. Kris Jenner has worked hard to make sure each of her daughters' dreams were realized, and she turned a 30-minute reality show into a billion-dollar empire. To thank her, the daughters often plan luxurious birthdays or Christmas gifts for Jenner. This year, Kardashian West took it upon herself to pull off the biggest surprise yet: She rented out the family's childhood home for the day so Jenner could enjoy lunch there one last time. Needless to say, when Jenner opened up her birthday invitation, she immediately cried.
Kardashian West said there were a lot of tears and 'we felt my dad's presence' 
Kardashian West reflected on the day in a long Instagram post, where she opened up about the emotions that went along with the huge surprise. "All of our memories live here especially with our dad," the caption read. "It's where each Kardashian child was born and made us who we are… We felt our dad's presence." It was clear that Jenner was in tears upon receiving the gift, but from the sound of it, everyone else was crying, too. Kourtney Kardashian also posted a photo of her crying to her Instagram story and wrote, "Mood after Kim's surprise today taking us to the house we grew up in."
Kardashian West said the planning process had her in tears, but she was able to hold back during the party. "I kept it together and didn't cry the entire lunch… But at the end I went into my old bathroom, closed the door and cried so hard."
The Kardashians still honor their father's memory often
Though the Kardashians' lives have changed tremendously since they lost their father to cancer in 2003, they still honor his memory frequently. The daughters often bring him up in old stories and have posted photos with him in the past. Kardashian West recently enrolled in law school to pursue the same career that her father once had. The women might have millions (and billions) of dollars, but it doesn't make up for the loss they feel when it comes to their late dad. Planning the surprise was not only a great gift for their mother but also a way to revisit old memories with their father.