Why The World Is So Obsessed With The Kardashians/Jenner Sisters
The Kardashians and the Jenner sisters are in the news so often, it's honestly a little concerning. But why is the world so obsessed with them?
Much like Kylie Jenner can't remember a time before she was famous, we are hard-pressed to remember a time when the Kardashians weren't constantly in the media. The KarJenner clan seem to have infiltrated every corner of media and their popularity only increases with each passing year. On Instagram alone, the five siblings (excluding Rob Kardashian who is banned from the platform) and Kris Jenner collectively boast over 600 million followers. And, their reality TV show, Keeping Up With The Kardashians, is gearing up for its seventeenth season. But just why is the world so obsessed with this family?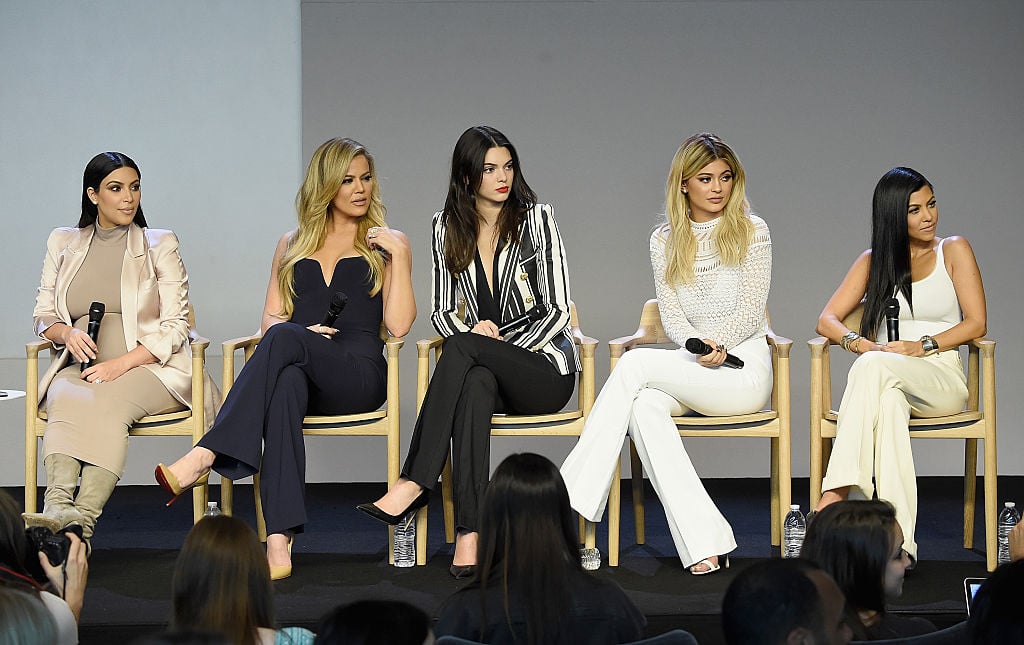 Endless Kardashian news
We have our own opinions about why the Kardashian and Jenner sisters seem to have a monopoly on the entertainment news industry. Wealth, drama, privilege, love triangles with other famous figures, fantastic management, and overexposure all play a role in keeping the Kardashians and Jenners in the news. But, matriarch, Kris Jenner, has an alternative explanation for why everyone is so obsessed with her and her daughters.
Kardashian family
In a recent interview with Arabian Harper's Bazaar, Kris Jenner shared that she felt the Kardashians were so popular because they offered a body image that the world wasn't used to seeing. "I think when the girls, Kourtney, Kimberly and Khloé, first started doing our show, people really responded to them because they offered an image of something that was different. It gave young women self-esteem. They started to feel better about themselves because they could embrace their bodies and didn't have to have a certain look" the 63-year-old said.
The momager continued on to speak about the influence that the Kardashians have and how she believes Kim Kardashian (the most famous sibling) in particular played a role in the body positivity movement. "Overall, I think the girls have been very influential in changing the way that women look at themselves. It was life-changing for a lot of people because they finally felt accepted, which was really wonderful for us, especially Kim, to be part of that movement. I think she really embraced that role of being sort-of a spokesperson for curvy women" Jenner said.
Jenner sisters
The reality star then went on to address her Jenner born daughters and their success. (Though she only cited Kylie Jenner in this particular interview, we can't forget that her other daughter, Kendall Jenner, is currently the highest paid model in the world.) Kris Jenner praised Kylie Jenner for being transformative in the beauty industry, citing that fact as part of the reason for her success and the world's increasing obsession with her. "When Kylie grew up and came onto the scene, she was really disruptive in the beauty industry and turned that on its head, too!" Kris Jenner declared animatedly.
Marketing 101
However you may feel about the Kardashians and the Jenners, one thing you can't deny is that the family has outstanding marketing skills. They have been able to build an empire by taking ownership over their own narrative and ensuring that no matter where in the world you are, you likely know plenty of people who are completely obsessed with them. Kris Jenner's explanation of their immense popularity might be completely ridiculous, misguided, incorrect, and biased, but who are we kidding…she could be our manager any day of the week.