The Kardashians: Kendall Jenner's Surprisingly Down-to-Earth First Job Was Walking Dogs
Although Kendall Jenner has achieved supermodel status, her first job was the typical American teen experience. Jenner, the daughter of Kris Jenner and Caitlyn Jenner, is one of the two youngest Kardashian-Jenner siblings. The Kardashian-Jenners are known for their extravagant lifestyle. Yet, despite her privileged upbringing, Kendall still decided to pick up a part-time job to earn a little extra spending money during her teenage years. Read on to learn more about Kendall Jenner's first job as a dog walker, how she eventually swapped dog walking for runway modeling, and what her modeling career looks like today. 
Kendall Jenner's first job was as a dog walker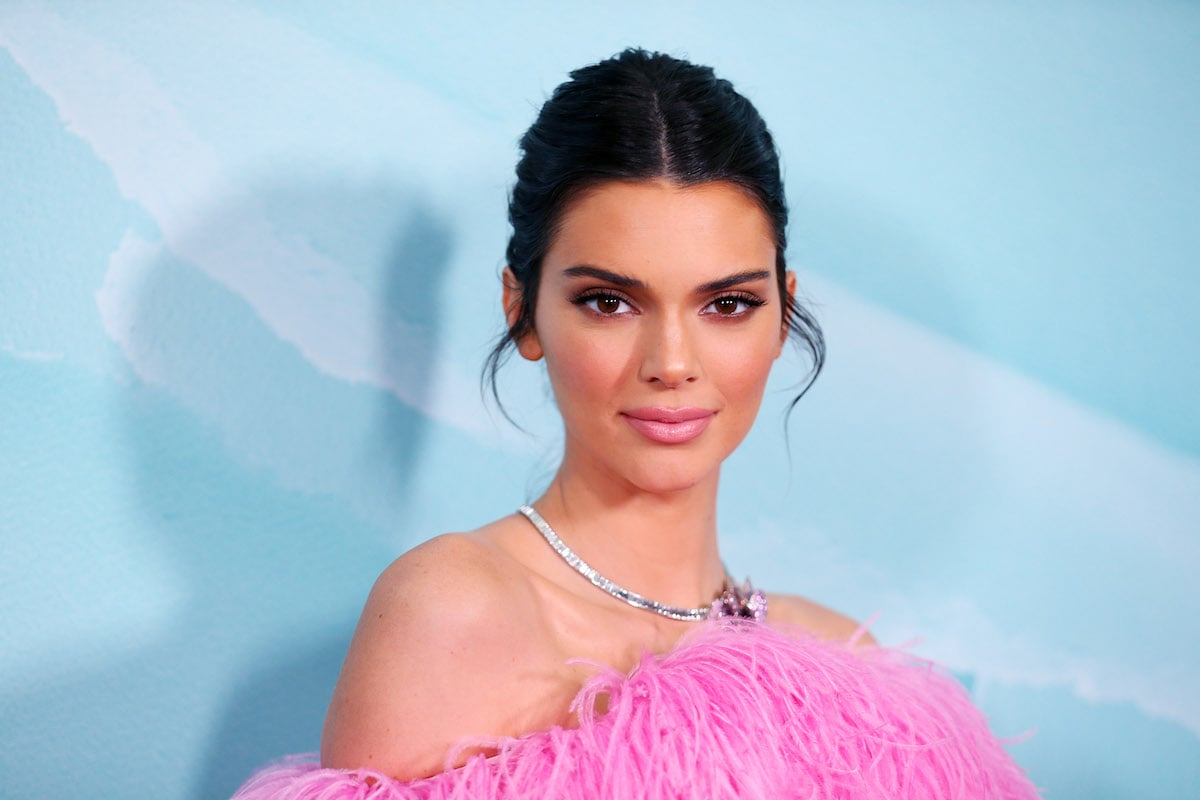 Caitlyn Jenner has always loved dogs. In her Netflix special, Untold: Caitlyn Jenner, she revealed that she even took her dog Bertha with her to almost every training session leading up to her gold medal decathlon victory at the 1976 Olympics. It seems like Caitlyn's love for dogs has been passed on to her daughter Kendall, as well. Kendall's love for dogs seemingly runs deep, as her first job was even centered around dogs. 
Hello Magazine reports that Kendall's first job was one in which she earned extra pocket money by walking her neighbor's dogs. While Jenner has since traded in dog walking for runway modeling, she also told the magazine that she would "probably be working on a farm somewhere" if modeling hadn't taken off.
While she might not have her farm quite yet, Jenner does have a couple of dogs of her own, including a greyhound named Mew and a Doberman pinscher named Pyro that she often shares photos of on her Instagram. 
Jenner swapped dog walking for runway modeling 
Jenner's decision to swap dog walking for runway modeling was a great financial decision, as she is now one of the top-paid fashion models in the world. Her modeling career began when she was just 14. In 2009, her mother Kris Jenner used her connections to get Kendall a meeting with the Wilhelmina Modeling; the agency liked what they saw and agreed to sign the teen. 
A few months after signing with the agency, Jenner landed her first big modeling gig with Forever 21. According to Nitrolicious, Jenner's gig for Forever 21 was known as the "Rocker Babes with a Twist" campaign. Soon after her Forever 21 gig, Jenner found herself being featured on several magazines, including Teen Vogue, Teen Prom, and Flavour Magazine. As it turns out, this was just the beginning of Jenner's impressive modeling career. 
Jenner has since reached supermodel status
Since her first modeling gig with Forever 21, Jenner has been able to climb the fashion industry and earn supermodel status. In 2015, she made her first appearance as a Victoria's Secret fashion model. She made an appearance the following year but has yet to be named a Victoria's Secret Angel. Despite this, Jenner is still one of the highest-paid models in the world. 
Along with modeling for Victoria's Secret, Jenner has obtained high-end contracts with Adidas, Calvin Klein, and Estée Lauder. Forbes reported that Jenner had earned $22.5 million from her modeling career in 2018 alone. Celebrity Net Worth reports that the 25-year-old model is estimated to be worth $45 million in total. Jenner still has a long career ahead of her, so this is just the beginning for the young model.
Only time will tell what's next for Kendall Jenner and her modeling career. But one thing's for sure: Kendall Jenner has already accomplished a great deal in her short 25 years.