Kardashians React to Spot-On 'KUWTK' Youtube Parody
The Kardashians have been famous for over 10 years. Thanks to their successful TV show, Keeping Up With the Kardashians, people have been able to familiarize themselves with the many members of their large family. Their extreme popularity has also allowed comedians and netizens to impersonate them and their way of speaking.
Recently, fans became amazed at a parody of the KUWTK season 18 trailer that is extremely spot-on — and a Kardashian responded!
Read on below to find out who did this hilarious parody and what other impressions people have done of the Kardashians throughout the years.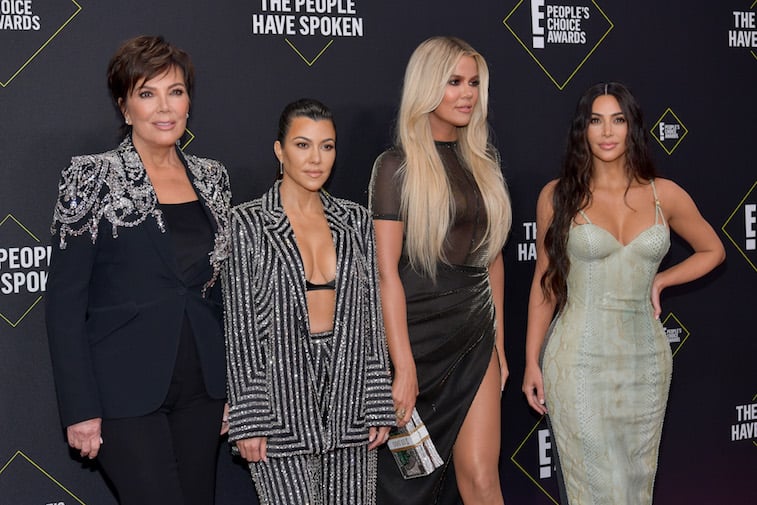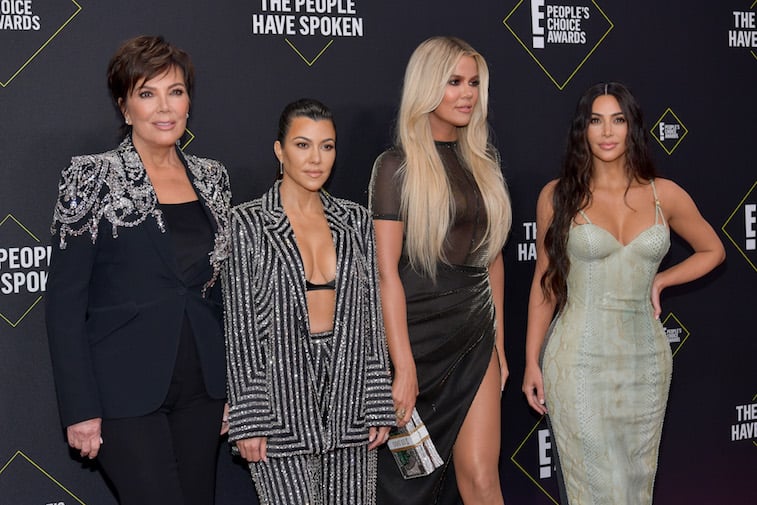 A YouTuber recently did a hilarious impression of the Kardashians
Early in April 2020, a YouTuber, actor, and videographer named Benito Skinner posted a KUWTK parody that has since accumulated over 700,000 views.
The account is known for its original sketches and pop culture parodies, and viewers couldn't get enough of the season 18 trailer spoof — so much so that Kim, Khloé, and Kourtney all reacted to it on Instagram. Spoiler alert: They loved it!
One fan called the Kourtney Kardashian impression "more Kourtney than Kourtney is," referring to the way she normally speaks on camera. Another praised Benito Skinner's attention to detail: "Legend says Khloe is still cleaning the makeup off the wall."
The parody comes off as a 3-minute manifestation of posts and inside jokes from the Reddit community and Kardashian fandom overall, poking fun at Kris Jenner's apparent obsession with Kendall's appearance and Kourtney Kardashian's Poosh brand.
"I'll pay you $400,000 not to [go live]," the spoof of Kris says to the Mason Disick character using Instagram against his parents' wishes (which actually happened IRL).
Fans' favorite line seems to be "Mason is turning 10 for the twelfth year in a row," referring to the fact that the fandom never knows how old the Kardashians' kids actually are in real time.
Kardashian parodies have been going on for years now
Of course, this is not the first time that the internet has found itself obsessing over a Kardashian impression.
In 2014, a creator named SimgmProductions on YouTube went viral after posting a parody of KUWTK made on The Sims game. The video involves the "Kardashian sisters" getting into drama over what soda to order. SimgmProductions has also made many other Kardashian videos with all kinds of different themes.
Additionally, Saturday Night Live, which is known for its plethora of celebrity impressions, has parodied the Kardashian family as well. These skits on SNL generally involve the Kardashian sisters and their mom, but there have even been skits impersonating Kim Kardashian and Kanye West.
The Kardashian family is known for their unique way of speaking
Perhaps the reason why many people like to impersonate the Kardashians is because their speech patterns are rather unique and interesting. They have popularized the "Valley girl" accent, which is known for uptalk (rising intonation in sentences that are not questions) and vocal fry (a creaky, low voice in certain words).
Some fans think that the Kardashians might have changed their way of speaking over the years. They still retain that distinctive "Valley girl" accent, but a few parts of their speech sound different now compared to the earlier seasons of KUWTK.
For example, one viewer pointed out that Khloe Kardashian often "pronounces every -ing suffix as '-ung'" while Kim is "very calculated and monotone and doesn't use her top lip or teeth."
Some people believe that this could be due to coaching. Linguists do not see anything wrong with the "Valley girl" accent, but various parts of society associate women who speak like this with being less intelligent.
As such, it could make sense that the Kardashians would want to change their speech patterns a bit in order to get more success in their careers.
However, some fans think that plastic surgery could have played a role in their changed speech. For example, Kim has admitted to using Botox, and fans believe that this could affect her ability to fully use her upper lips.
In any case, whether the Kardashians want to change the way they talk or not, it's clear that many people around the world will remember their unique accent for generations to come.