'Karen': Everything You Need to Know About the New Horror Movie Fans Are Saying Rips Off 'Get Out'
Jordan Peele shook up the horror genre when he made the 2017 thriller, Get Out. Get Out played on race relations and made that the overall villain of the film. Now, Coke Daniels' Karen movie attempts to play off similar themes of how microaggressions can escalate. Here's everything you need to know about the new film.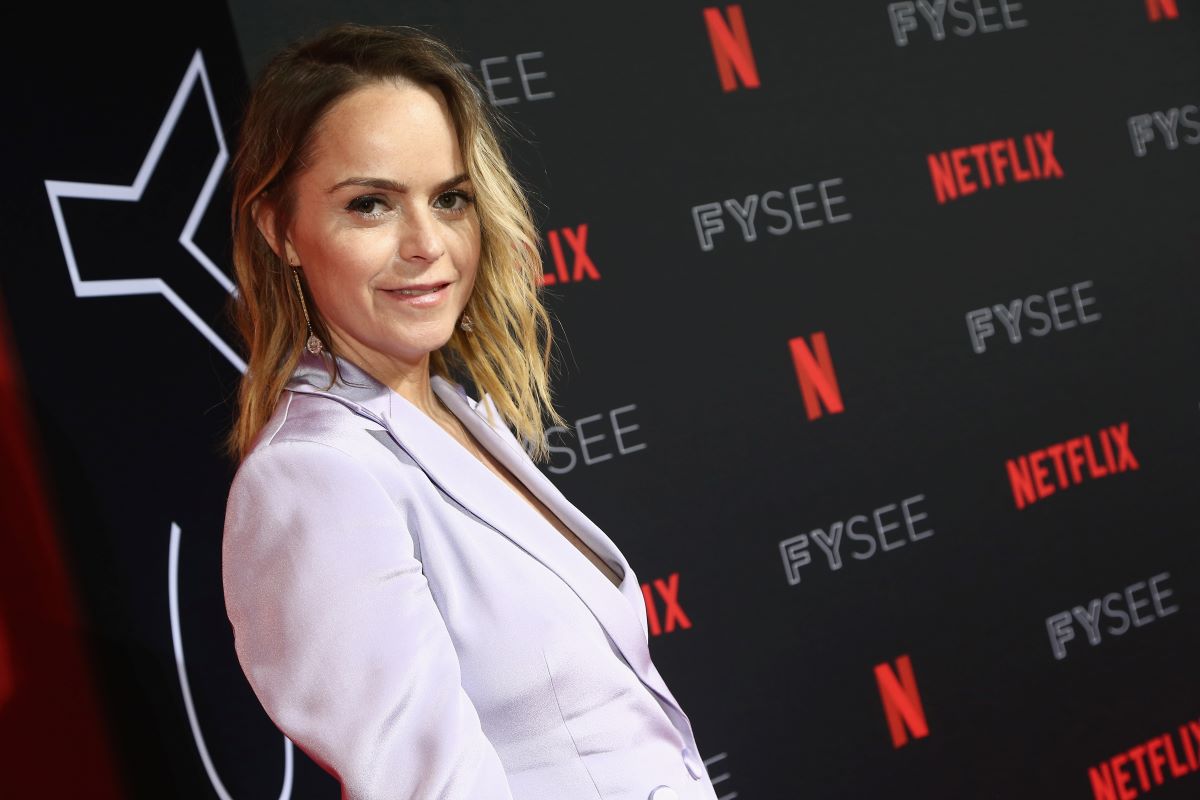 The new 'Karen' movie is a play off of the popular trope
In recent years, the term Karen has referred to a white woman who gets overly involved in things that are none of her business. The Karen movie takes this theme and turns the caricature into a villain whose microaggressions mount throughout the film.
Orange is the New Black star Taryn Manning, who plays the title character, spoke to TMZ about the new film and her role.
"Even though I'm playing the opposing side, if I have to sort of play the villain and do all that to help make change, I was more than willing to step into the role," she said. "If you don't like me in the role, perfect, I did my job just great. But the main point is that what's been going on is just devastating, and it's time for a change. And for me to be a part of that bigger picture meant a lot to me."
The trailer for 'Karen'
Recently, the trailer for Karen dropped and the internet had a hard time figuring out if it was a joke or a real horror film.
In the trailer, a young Black couple, played by Cory Hardrict and Jasmine Burke, arrive to a new neighborhood. When a friend asks Karen to tell her about her new neighbors, she just says "they're Black."
Later in the trailer, Karen asks a Black couple to keep it down in a restaurant and tells them if they don't comply, she will get the manager. The trailer then flips to Karen installing security cameras outside her home and telling the new couple to take their trash cans off the curb right when the trash is picked up. Throughout the trailer, Karen and her brother, who is a cop, harrass the young Black couple and frame them for crimes. The trailer ends with Karen's voice saying, "bad things happen to people that don't comply."
Reactions to the 'Karen' movie
As soon as the trailer was released, viewers began giving their opinions.
"I thought this was a bad YT parody sketch until someone told me it was real, now I've popped a lung laughing my a** off," one person commented on YouTube. "We are DEFINITELY living in a simulation."
"This is proof that 'Hollywood' thinks their viewers are dumb," another person said.
"Karen's wig is awful! She looks like she's doing a funny skit for SNL,' another person wrote.
"If this is not satire, then it looks fantastically bad," another person said. "Can't for the 90% critic rating and the 13% audience rating. Not to mention the 3/10 IMDB score."
There has been no release date on the new film but it will premiere on BET.