Karl Lagerfeld: How The Iconic Chanel Designer Changed The World of Fashion
The world is devastated over the news of Karl Lagerfeld's passing.
The iconic fashion designer has become a revolutionary name in the fashion industry with his "high fashion and high camp" approach.
Not only will Karl Lagerfeld be remembered as the Creative Director of the luxury fashion house Chanel, but he will always be known as one of fashion's most influential designers to ever live!
His early career
Karl Lagerfeld has gone down in history as someone who can easily turn any style and shape and transform it into a modern rendition that is classy yet edgy.
Lagerfeld began his career working as an assistant for the iconic fashion house, Balmain after winning a competition designing coats in 1955.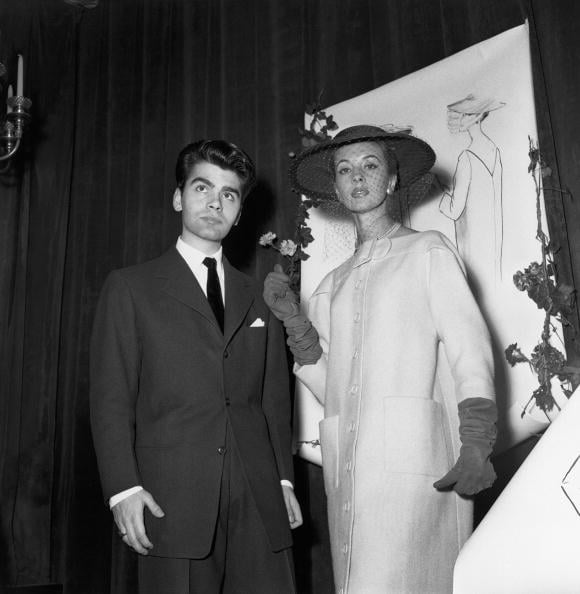 After a few years working for fashion houses in Paris, Karl Lagerfeld began designing for a Roman couture house called Tiziani.
Lagerfeld worked closely with Tizani's founder to create ready to wear outfits that were eventually worn by Elizabeth Taylor, Doris Duke, and many other big named actresses at the time.
In 1965, Karl Lagerfeld began working with the House of Fendi designing fur coats, accessories and clothing.
In the 1970s, Lagerfeld began working with the Fashion House of Chloé, in which he delivered feminine and classic pieces to the world of fashion.
Not only that but the fashion designer also introduced the perfume, "Chloé by Karl Lagerfeld" which became an instant hit.
International fame with Chanel
In 1978, Karl Lagerfeld began designing for the luxury fashion brand, Chanel and became the brand's Creative Director in 1983.
While working for Chanel, Karl Lagerfeld made it his mission to transform the brand by putting a modern take on its legacy.
Many considered the Chanel as "dead" but Lagerfeld was determined to find a way for the brand to receive the recognition it deserved.
In the early 80s, Karl Lagerfeld interlocked "CC" (a monograph for Coco Chanel) and introduced that as a style pattern for the House of Chanel.
Ever since then, Karl Lagerfeld continued working as the Creative Director for Chanel all while continuing to work closely with Fendi and Chloé.
His impact on the fashion industry
Throughout his career that spans over six decades, Karl Lagerfeld has changed the way fashion is perceived by repurposing things that already exist.
His goal in fashion was not just to create collections for people to wear, but to reinvent pieces that could easily be adopted into the modern world.
Many individuals fell in love with Karl Lagerfeld and his designs over the years. His signature combinations of "high fashion and high camp" attracted celebrities such as Donatella Versace, Rihanna; Princess Caroline of Monaco; Christine Lagarde, Naomi Campbell, Julianne Moore, etc.
Since his passing, many celebrities have shared the impact Karl Lagerfeld left on their lives as well as their perception of fashion.
Not only was Karl Lagerfeld a fashion designer, he was also a person who complete reinvented the fashion world.
Though many will truly miss Karl Lagerfeld, we will continue to embrace his vision and keep his memory alive.
In a statement released by Chanel's president of fashion, Bruno Pavlovsky, it read, "Fashion show after fashion show, collection after collection, Karl Lagerfeld left his mark on the legend of Gabrielle Chanel and the history of the House of Chanel. The greatest tribute we can pay today is to continue to follow the path he traced by – to quote Karl – 'continuing to embrace the present and invent the future'."