Karlie Kloss Called Out by 'Gossip Girl' Actor Tavi Gevinson For Her Post About Racism
In January, Karlie Kloss, model and co-host of Project Runway became "one of the first memes of the decade" when a contestant referenced her connection to Jared Kushner, son-in-law to President Donald Trump. Kloss was critiquing a particularly unfortunate dress designed by Tyler Neasloney. When she asked the would-be designer where she would wear the garment, he suggested "dinner with the Kushners." It was an uncomfortable moment, especially since the show, like Kloss herself, almost never addresses her family connections. Kloss is married to Joshua Kushner, brother of Jared Kushner. 
It's getting harder and harder for Karlie Kloss to gloss over her connection to Donald Trump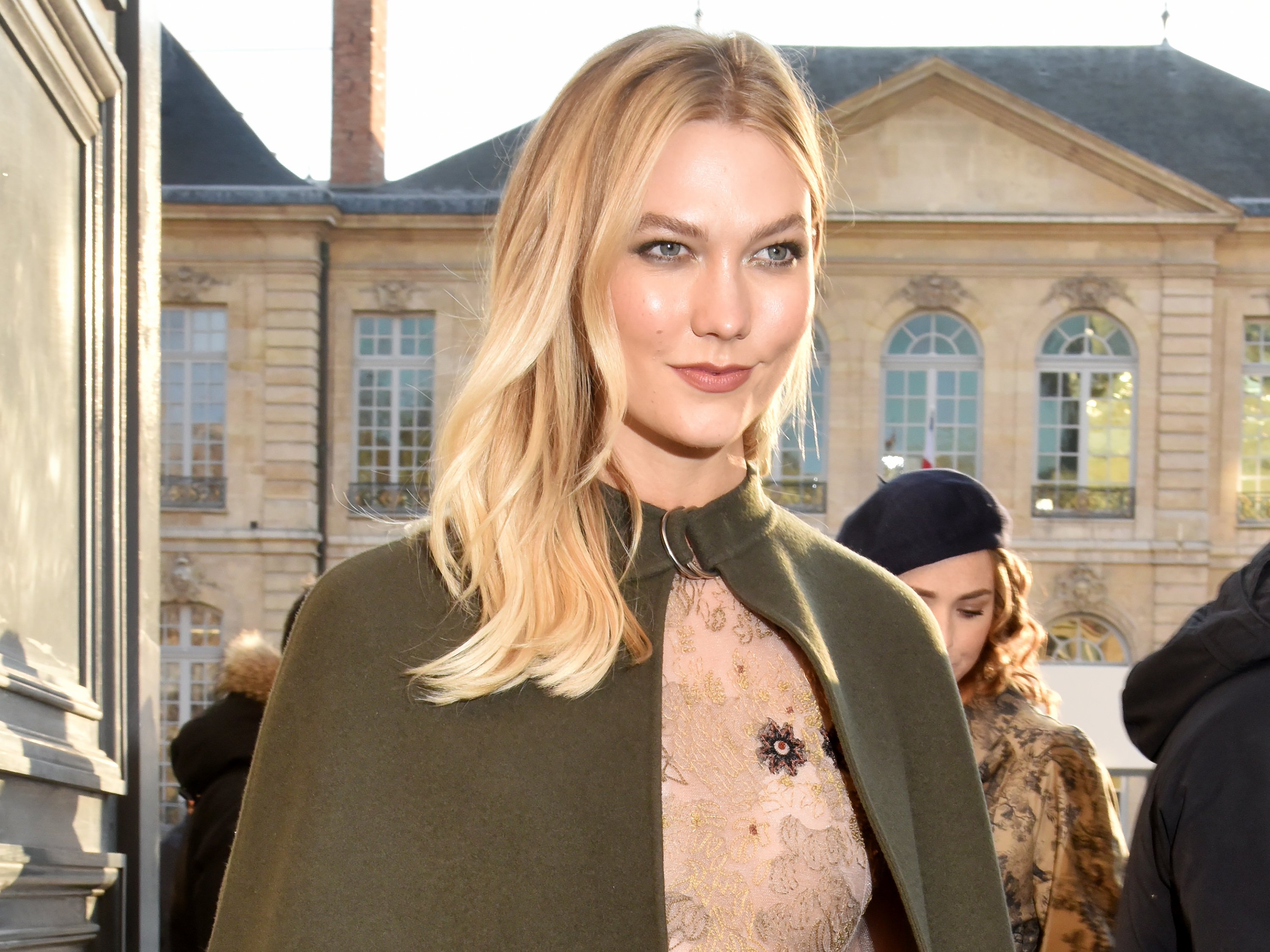 RELATED: 'Project Runway': Karlie Kloss on 'the Real Tragedy' of Her Viral Moment and How She's Voting in 2020
Kloss' shocked face after hearing Neasloney's comment earned her solid 'meme' status at the time. She went on Watch What Happens Live and made light of the moment with Andy Cohen. "I was honored to be one of the first memes of the decade. But honestly, the real tragedy of this whole thing is that no one is talking about how terrible that dress was. That's why he went home! And no, I would not wear that dress to any dinner."
While her comments about the "real tragedy" were fine in January, they're not aging well. Just six months later more than 100,000 Americans are dead, according to the CDC, thanks to the coronavirus (COVID-19) pandemic, and civil unrest is at an all-time high. With protests in every city in the country and hundreds more around the world, the entire globe is currently in the midst of what some are calling the largest civil rights movement in history. 
Given current events, Kloss' claim that the "real tragedy" of her moment was a poorly designed dress is looking less cute. More people are starting to call Kloss out on her political connections, including Tavi Gevinson. 
Tavi Gevinson called out Karlie Kloss on social media
Gevinson's star is on the rise, and she's not afraid to use her voice to call out hypocrisy when she sees it. She's slated to star in a new Gossip Girl reboot, which will be a nice addition to her already impressive resume. She started the famous Rookie Magazine at age 11 where she would make her a voice in fashion and entertainment. She started acting after she made a name for herself in fashion, and she's already had some notable acting roles.
But her voice is still powerful in the fashion world, which may be why she couldn't stand to stay silent after Kloss posted about racism. The tone-deaf Instagram post read "The world will say to you: We need to end racism. Start by healing it in your own family." It went on to list other things that should be solved at home before being addressed in the public arena. Gevinson wasn't having it, especially considering Kloss has seemingly done nothing to address racism in her own family. Although Kloss may not have the ear of the president, she does have a close connection to his daughter. Ivanka Trump was at Kloss' wedding, which Gevinson pointed out.
Tavi Gevinson says Karlie Kloss wants to "have it both ways"
RELATED: Who is Tyler Neasloney, the 'Project Runway' Designer Who Shaded Karlie Kloss?
Gevinson did not pull any punches in her response to Kloss. The future Gossip Girl star commented "Karlie, give it a rest. You have a lot of nerve to make a show of championing girls' coding and your other causes while only politely disowning your family in public." Gevinson went on to say "I can't believe your not more embarrassed not just by them but by YOUR decision to only publicly disown their politics in polite ways so you can have it both ways."
To be fair to Kloss, she has publicly stated she did not and will not vote for Donald Trump. According to Refinery29, in the past, she's said "I choose to focus on the values that I share with my husband, and those are the same liberal values that I was raised with and that have guided me throughout my life." Although Kloss didn't come out and say what those values are, Joshua has been affiliated with more liberal causes in the past. Still, Kloss has been reluctant to publicly distance herself from her family in any meaningful way.