Why Karlie Kloss Is Purposefully Staying Out Of The Taylor Swift, Scooter Braun Drama
On Sunday, Taylor Swift posted a letter to Tumblr sharing her feelings about Scooter Braun acquiring Big Machine Label Group, the pop star's original label. In the acquisition, Braun will be gaining the rights to Swift's first albums, and Swift is "sad and grossed out."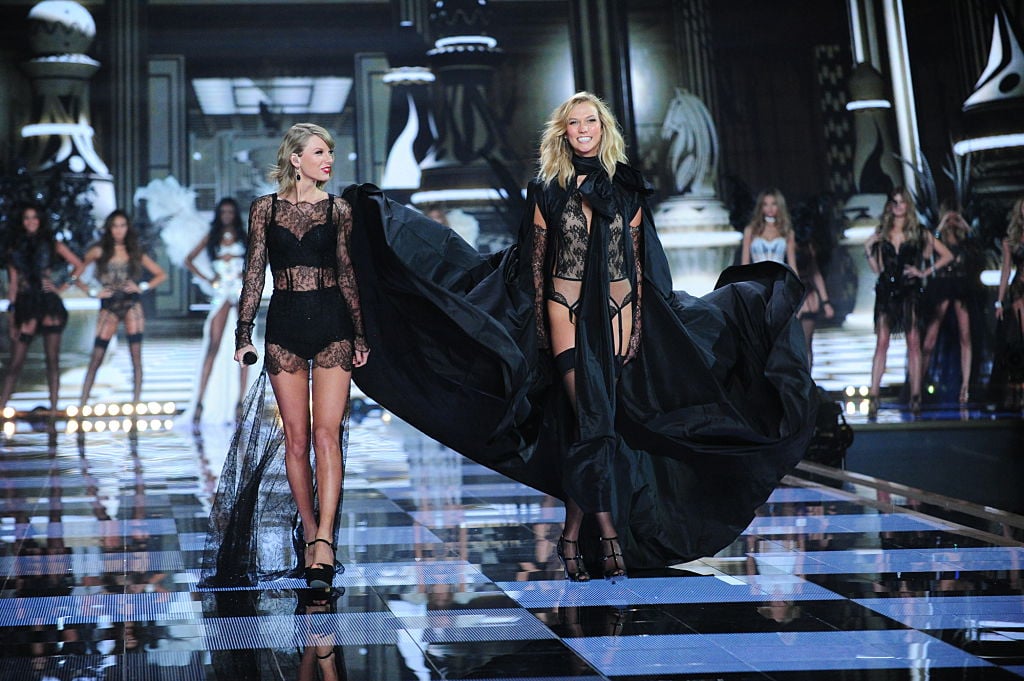 In her letter, Swift details the bullying she's experienced at the hands of Scooter Braun.
"For years I asked, pleaded for a chance to own my work," Swift began her letter. "Instead I was given an opportunity to sign back up to Big Machine Records and 'earn' one album back at a time, one for every new one I turned in. I walked away because I knew once I signed that contract, Scott Borchetta would sell the label, thereby selling me and my future. I had to make the excruciating choice to leave behind my past. Music I wrote on my bedroom floor and videos I dreamed up and paid for from the money I earned playing in bars, then clubs, then arenas, then stadiums."
She continued: "When I left my masters in Scott's hands, I made peace with the fact that eventually he would sell them. Never in my worst nightmares did I imagine the buyer would be Scooter. Any time Scott Borchetta has heard the words 'Scooter Braun' escape my lips, it was when I was either crying or trying not to. He knew what he was doing; they both did. Controlling a woman who didn't want to be associated with them. In perpetuity. That means forever." 
Since posting, a number of celebrities have shown their support for Swift, including Halsey, Danielle Haim, Iggy Azalea, Heidi Montag, Martha Hunt, Todrick Hall, Katy Perry, and Brendon Urie.
Karlie Kloss is staying out of the Taylor Swift, Scooter Braun feud
One friend of Swift's who's noticeably absent on the internet in the wake of the feud is Karlie Kloss.
Kloss and Swift used to be close friends. So close that some fans even thought (hoped) the two were romantically involved. 
"Swift fans first began speculating the pop star's sexuality when she became particularly close with model Karlie Kloss. The pair earned the name "Kaylor" pretty quickly, thanks to the intimate (perhaps flirty) nature of their relationship," we've previously reported on Showbiz CheatSheet.
But as of late, the pair hasn't been seen spending much time together. When asked, Kloss still says the two are good friends. But when the model had her wedding party earlier this summer, Swift was not in attendance. Braun and his wife, however, were.
Braun is a producer on Project Runway, which Kloss was the host of this last season.
In this Instagram post, Braun says he's "so incredibly proud of" Kloss and "honored to have been a part of this show."
Is Kloss torn between her friend and her professional relationship? Her silence on the matter is definitely interesting.    
Read more: 'Queer Eye' Star Karamo Brown Stands Up For Taylor Swift Amidst 'You Need to Calm Down' Backlash