Why Kate Bush Allowed 'Stranger Things 4' to Use 'Running Up That Hill'
Legendary singer Kate Bush granted 'Stranger Things 4' to use one of her most popular songs, 'Running Up That Hill' in a pivotal scene.
In the popular Netflix show Stranger Things, the town of Hawkins, Indiana, holds a portal to an alternate dimension called "the Upside Down." However, the show itself acts as a portal too. It takes fans back to the 1980s, whether they lived through it or not. There are tons of pop culture references and music from artists who once dominated the charts. It's done a remarkable job bringing back the old and making it seem new again. Even Kate Bush's music is having a second life, thanks to Stranger Things 4.
The English singer doesn't allow her music to be used in just anything.
[Warning: This article contains detailed plot spoilers regarding Stranger Things 4 Volume I.]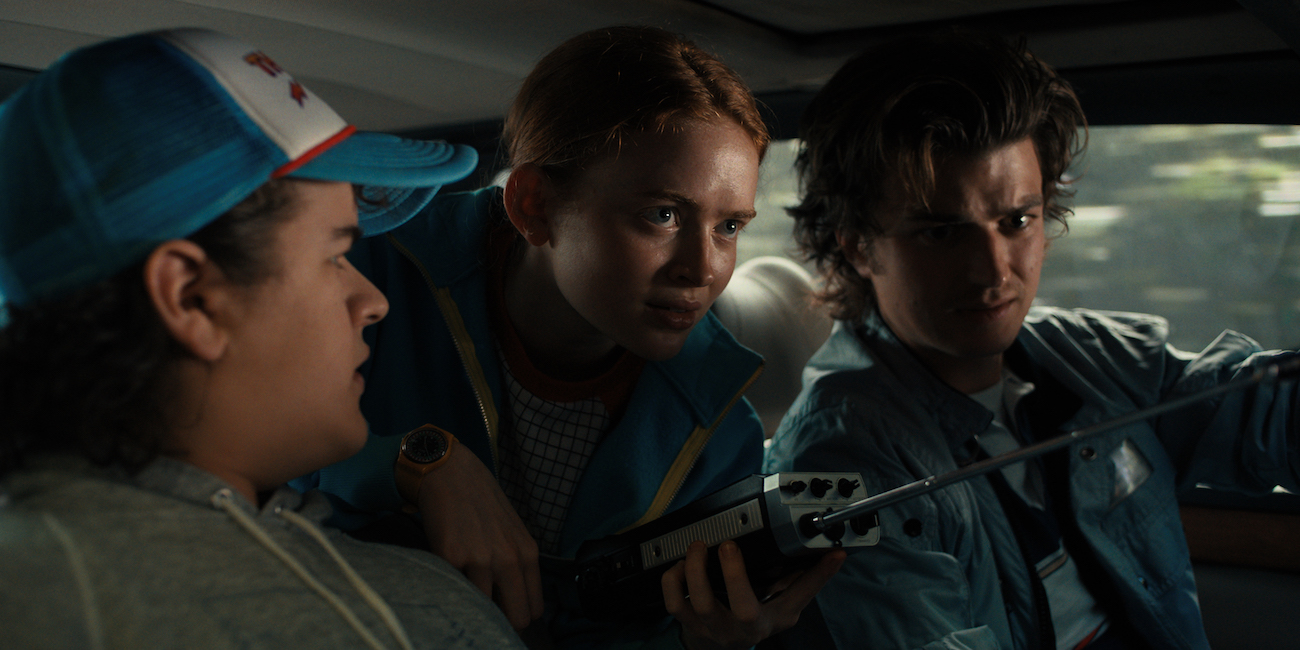 Kate Bush has a profound effect on Max Mayfield in 'Stranger Things 4'
At the beginning of Strange Things 4, Max Mayfield isolates herself from her friends. She grieves for her brother Billy, who died at the end of season 3. Her only comfort is Kate Bush's music, which she listens to on repeat.
However, her grief leaves her vulnerable to Vecna, who is targeting those in Hawkins, Indiana, who "are hurting." After Vecna forces Max into the Mind Scape, the only way to get her out is to play her favorite song. The director at the Pennhurst asylum tells Robin and Nancy that music reaches a part of the brain that words can't.
When Dustin plays Kate Bush's 1985 song "Running Up That Hill," Max is able to escape the Mind Scape. So, the song saved her.
Why Kate Bush agreed to let 'Stranger Things 4' use her songs
The show's music supervisor, Nora Felder, said the Duffer brothers asked her to think of a song "that resonated with the intense, wide-ranging emotional experiences Max was undergoing." Felder told Variety that "Running Up That Hill," immediately struck her.
However, there was one problem: Bush rarely approves her music for synch usage. "I sat with my clearance coordinator, and laid out all the scripted scenes for song uses that we knew of at that point," Felder said.
"Knowing the challenges, we proceeded to create elaborate scene descriptions that provided as much context as possible so that Kate and her camp would have a full understanding of the uses… When we finished, we were on edge, but excited and hopeful."
Felder then tracked down the music publisher, which was originally EMI, and now Sony. Wende Crowley, Sony Music Publishing's SVP of creative marketing, film and TV, got the request to use Bush's music.
"Nora Felder came to us pre-pandemic to discuss the idea of using it as Max's 'song' for this season," Crowley said. "She wanted to make sure it was within the realm of possibility before she got the Duffer Brothers on board with the idea, since the song was going to be 'such a focal point to Max's storyline.
"Kate Bush is selective when it comes to licensing her music and because of that, we made sure to get script pages and footage for her to review so she could see exactly how the song would be used."
Thankfully, Bush is a big fan of the show. She granted her permission once she and her team understood "the intent and vision."
After that, they made a deal. However, because of "the uniqueness of the use and how many times it is played over this season in multiple episodes," it took longer than normal to secure.
Felder explained, "Kate Bush's lyrics can mean very different things to different people. In the face of Max's painful isolation and alienation from others, a 'deal with god' could heart-wrenchingly reflect Max's implicit belief that only a miracle of unlikely understanding and show of support could help her climb the hills of life before her.
"In Max's situation, the need for a 'deal with god' can perhaps be metaphorically understood as a desperate cry for love — to manifest the extraordinary understanding and support Max needed while feeling so painfully alone."
Streams of 'Running Up That Hill' skyrocketed
All of Felder's work paid off. People latched on to "Running Up That Hill" as if it was the new Harry Styles album. According to NME, streams of the song have increased by 153 percent.
The song also made it to the top of Spotify's daily songs chart. It's currently at No. 4 on the Weekly Top Songs Global chart, behind Harry Styles and Bad Bunny, and No. 1 in the U.S. (per Today). "Running Up That Hill" also rose to the top of the Apple iTunes chart and is currently at No. 3 on the Top 100 USA chart.
According to Billboard, "Running Up That Hill" reached the No. 30 spot on the Hot 100 chart when the 63-year-old English singer originally released it. Despite that, it's one of Bush's most recognizable songs.
The increased popularity of "Running Up That Hill" only shows that music in film and TV can have a huge impact on viewers.