Kate Chastain From 'Below Deck' Makes a Hilarious Observation About This Yellow Lamborghini in NYC
Kate Chastain from Below Deck may really be an "amateur sociologist" as she's made some pretty hilarious (and astute) observations since moving to New York City.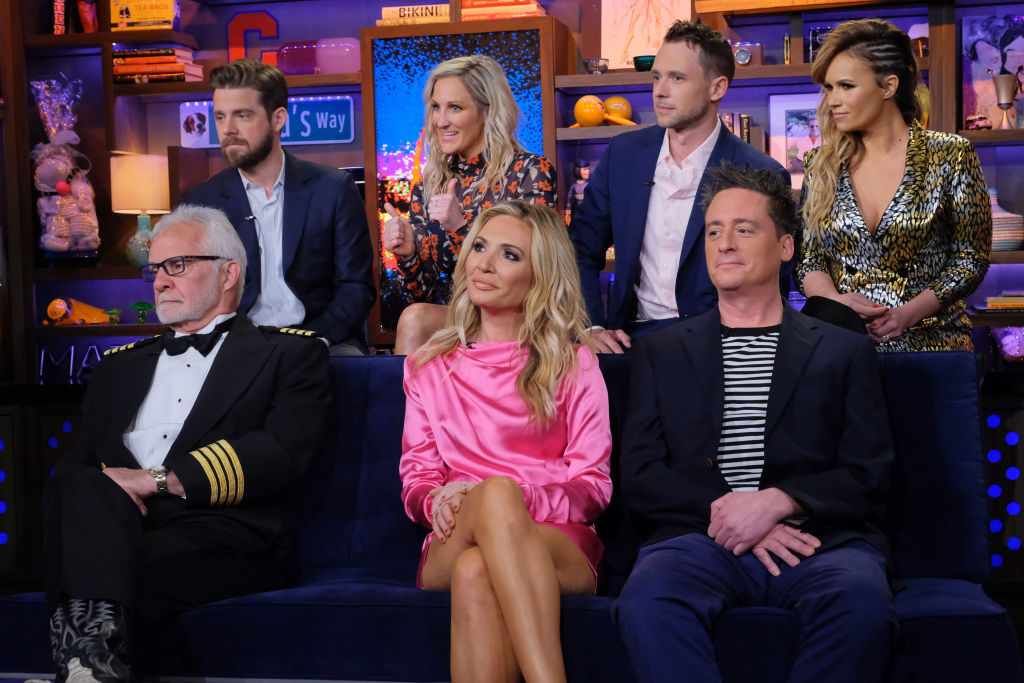 Ever since Chastain moved from Florida to New York, she's offered several observations about the city, experiencing winter and made some Bravo inspired comments. She admitted that getting on the subway for the first time was slightly terrifying, but exhilarating. Plus, she isn't the only Florida girl living in a New York world. Chastain offers updates on how her dog Halo is managing city life, especially as the temperatures dropped.
She recently shared a few videos to her Instagram story that made for some pretty good comedy. Amid a sea of New York City yellow cabs, she spied a high-end luxury car—in bright yellow.
Are people trying to hail a Lamborghini?
It first appears that Chastain shared a video of yellow cabs rolling down her street. However, upon further inspection, the "cab" located by the curb is not a cab. But instead, it is a Lamborghini in bright yellow. Chastain's video further illustrates how the expensive luxury vehicle could get confused with a taxi cab. A yellow cab drives by the Lamborghini and the two cars look almost exactly alike.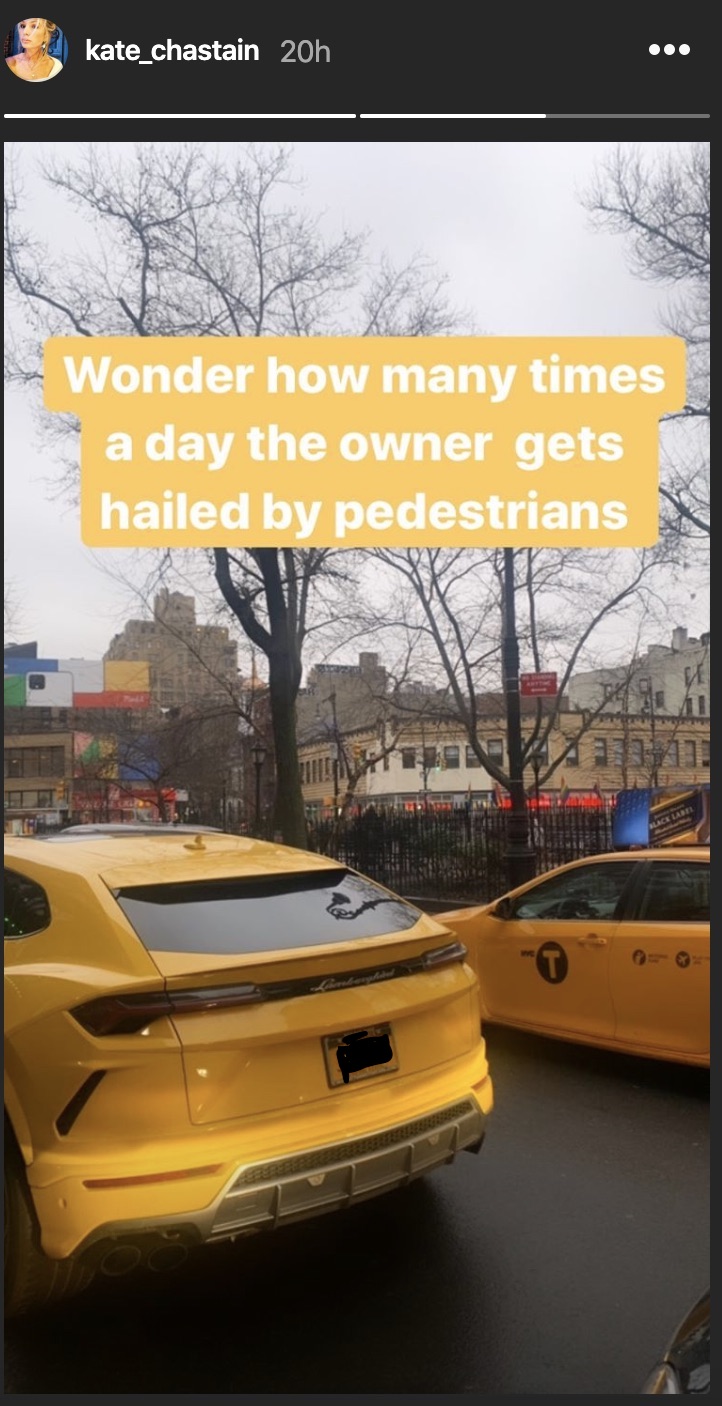 Chastain wrote over the video, "I want my Lamborghini to look like a taxi cab." She adds a still photo with, "Wonder how many times a day the owner gets hailed by pedestrians."
The owner of the car likely dropped some serious cash on it too. A Lamborghini can start in the mid-$200,000 price range and head well beyond $1 million.
She also compared the subway to a Disney ride
Chastain's other humorous observations include comparing the subway to a tram ride at Disneyworld. She even prepared to ride the subway before embarking upon her underground adventure. "I'm actually very excited. I've got my MetroCard out," she said in a series of videos. "Fun fact, I watched 3 different, 'how to ride the NYC subway' videos on YouTube earlier today as preparation."
This summer, she shared that although she'd been living in New York for a few weeks, she still hadn't hooked up with infamous The Real Housewives of New York City playboy, Harry Dubin. "I've lived in Manhattan for exactly 6 weeks now and still haven't made out with Harry Dubin so clearly I need to step my game up," she tweeted.
Chastain also admitted her first winter in the city was a shock to her system. She tweeted for help to find out what kind of jackets both she and Halo needed. "Temperature has officially dropped in NY and I'm just really confused about what I'm supposed to wear to survive. Is a parka the same as a puffer? Does my dog need a jacket? So I need to get boots with tread?!?"
She even posted an adorable video of Halo during their first snowfall. She enthusiastically exclaims to Halo that it is their first snow in early December. Halo looks at her, tilts his head and looks outside. "He just realized we aren't in Florida anymore," she shared on Instagram.