Kate Chastain From 'Below Deck' Sets the Record Straight About That Kiss With Ashton Pienaar
Kate Chastain from Below Deck wants fans to know that she never wanted Ashton Pienaar to kiss her. Chastain appeared to be the target of Pienaar's affections this season as he tried to kiss her on more than one occasion.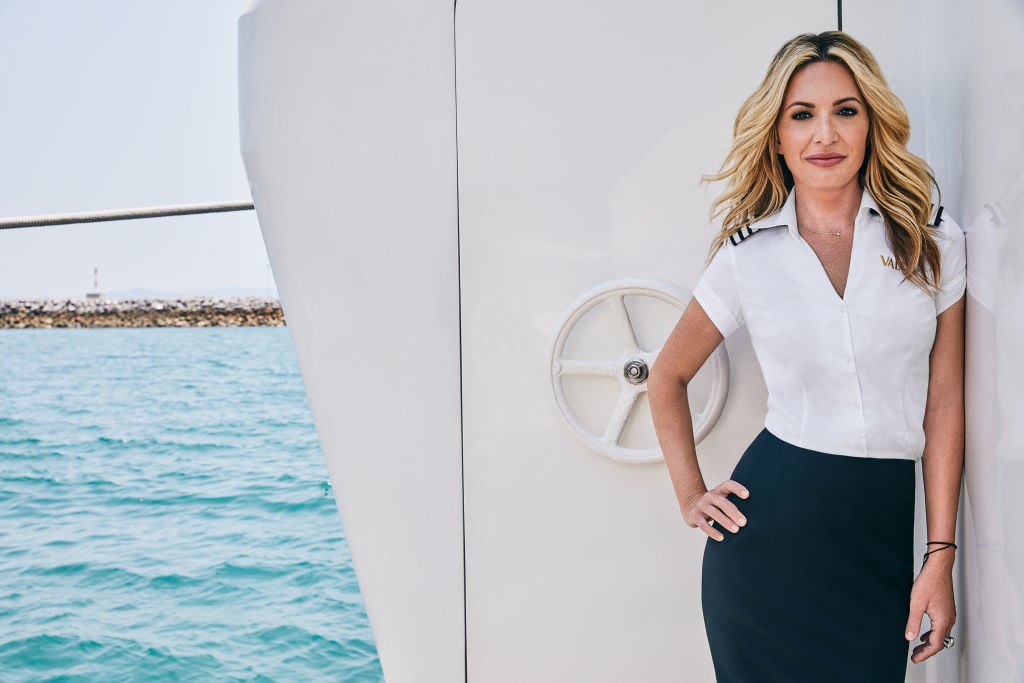 The first kiss occurred at a club after a night of drinking. Pienaar was sharking for someone to kiss and Chastain happened to be standing nearby. He grabbed Chastain and kissed her. While she didn't completely recoil it was abundantly clear she also wasn't into it. She gracefully reminded him that he was in the friend zone. At the time, he seemed fine with the outcome.
However, he came at her a few more times. The final attempt occurred in the fateful van ride that had an explosive outcome. Pienaar insists Chastain reciprocated the first kiss. But she wants to set the record straight that she never wanted him to kiss her in the first place.
She did not want him to kiss her (ever)
Chastain tweeted, "Ew. Let the record show I did not want Ashton to kiss me that night. Or ever." Her tweet was in response to Pienaar's remarks about the kiss. Bravo TV tweeted, "And #BelowDeck chief stew @Kate_Chastain is calling @AshtonPienaar out on his version of their drama."
Fans seem to be exhausted with the drama as well. "Ughh can this season be over?! I'm sick of all these articles with the 'brus.' I NEVER wanna see any of them jerks on Bravo again! Kate did not want his lips anywhere near her!!" one person commented. Many others agreed and commented that they love Below Deck, but this season has gotten on their last nerve.
Earlier in the season, Chastain shared a photo of Pienaar kissing her at the resort getaway. A fan asked about the moment, which was teased in the trailer but not aired. "It was Ashton and it was very uncomfortable. Also the same day that he said I was the problem on the boat that needed to be put in her place," Chastain shared.
Pienaar insists Chastain returned the kiss
Pienaar insisted there was something more behind that kiss when he appeared on Watch What Happens Live with Andy Cohen. A fan pointed out that Pienaar seemed to have a problem with Chastain this season. So why the kiss?
"The first time we kissed, the kiss was reciprocated," he explained. "Kate's tongue was in my mouth, and we kissed. So I went for it a second time, I got shut down, and I left her alone."
Pienaar apologized to Chastain when the season 7 trailer was released. She thinks he only apologized because he didn't realize how bad his behavior was, plus he was busted. Pienaar shared that he immediately apologized during his WWHL appearance. "@BravoWWHL when Ashton said he reached out to me 'immediately' when he saw the footage……he really meant 'after he spent an entire 24 hours responding to every single comment from fans on Instagram replying to him posting the season trailer," Chastain tweeted during the show.